Abambowa: The men who protect the Kabaka spiced Masaza Cup opener with cultural beauty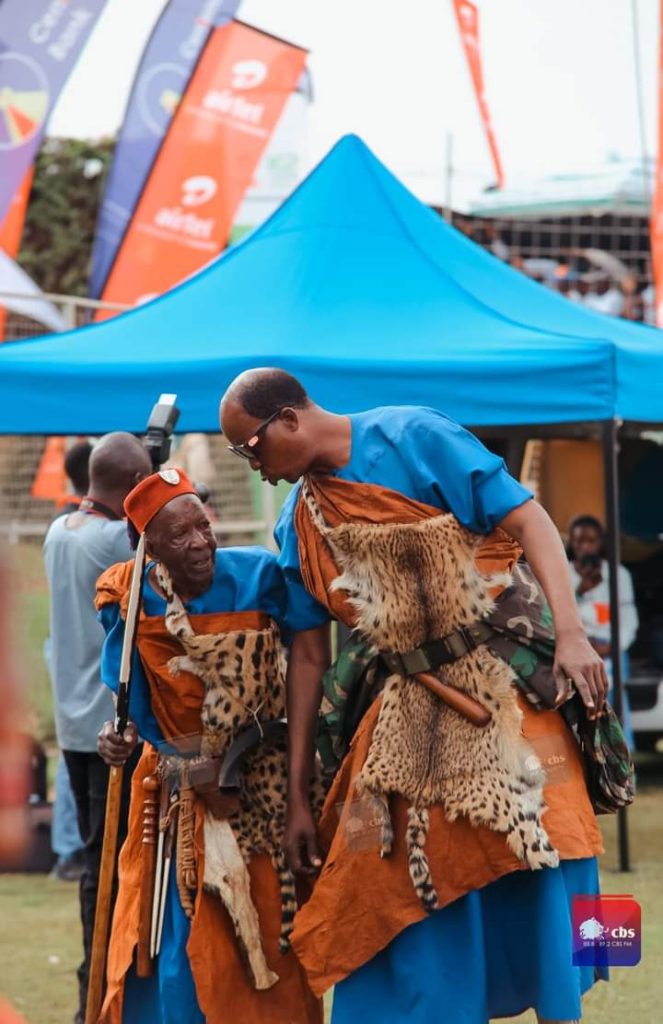 The 2023 Masaza Cup opener images between holders Busiro and Mawokota were spiced up with beautiful shots of Kabaka's Royal guards commonly known as "Abambowa".
The game was held at Muteesa II Stadium, Wankulukuku on Saturday the 24th June ended 3-1 in favor of the three time champions Mawokota.
The history of Football in Uganda dates back to 1897 when the British, led by Mr. Pilkington, a famous Cambridge athlete proposed to teach the Baganda Football at Namirembe. It was an experience not only with complications but also total confusion by actors. They could neither remember their positions nor the rules.
The first Football association was formed and commensurated by the late King (Kabaka) of Buganda Daudi Chwa during his reign in 1924. By nature, this officially qualified the sport, a Buganda traditional function.
Traditionally, the sitting King (Kabaka) is guarded by the Royal guards known as Abambowa.
Given the fact that they are guards to the throne, they are meant to be at every function which the Kabaka graces like it happened to be at Muteesa II Stadium, Wankulukuku on Saturday, the 24th June 2023 during the 2023 Masaza Cup opener.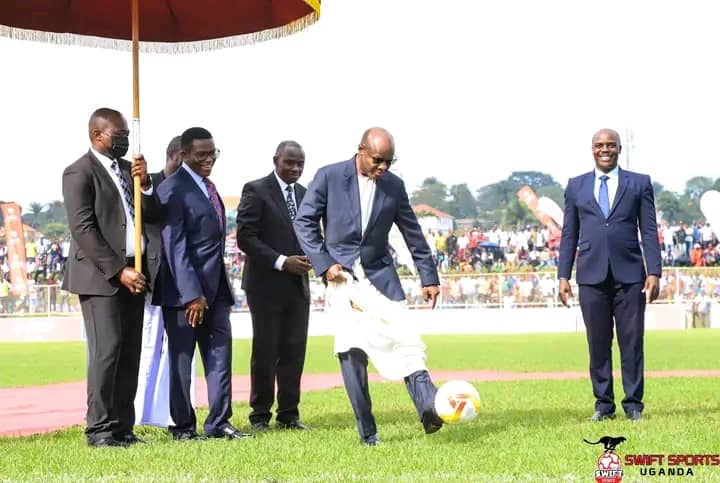 What you need to know about Kabaka's Royal guards (Abambowa)
Years ago, the king's guards were in charge of giving him food, keeping his gifts, waking him up in the morning and taking care of the princes and princesses. All that has changed now.
Traditionally, each clan needs to send in one to attend to Kabaka's private needs.
That means, the total number of abambowa at Kabaka's service are meant to be fifty three (53) representing the 53 clans.
In divine circles, Buganda (is) was a highly spiritual entity. Abambowa offered more than physical presence or run errands but they were priestly beings with supernatural talents.
By nature, divine power and authority was to those special beings and other earthly creatures
That's why when you critically look at the guard below, he is characterized by the following;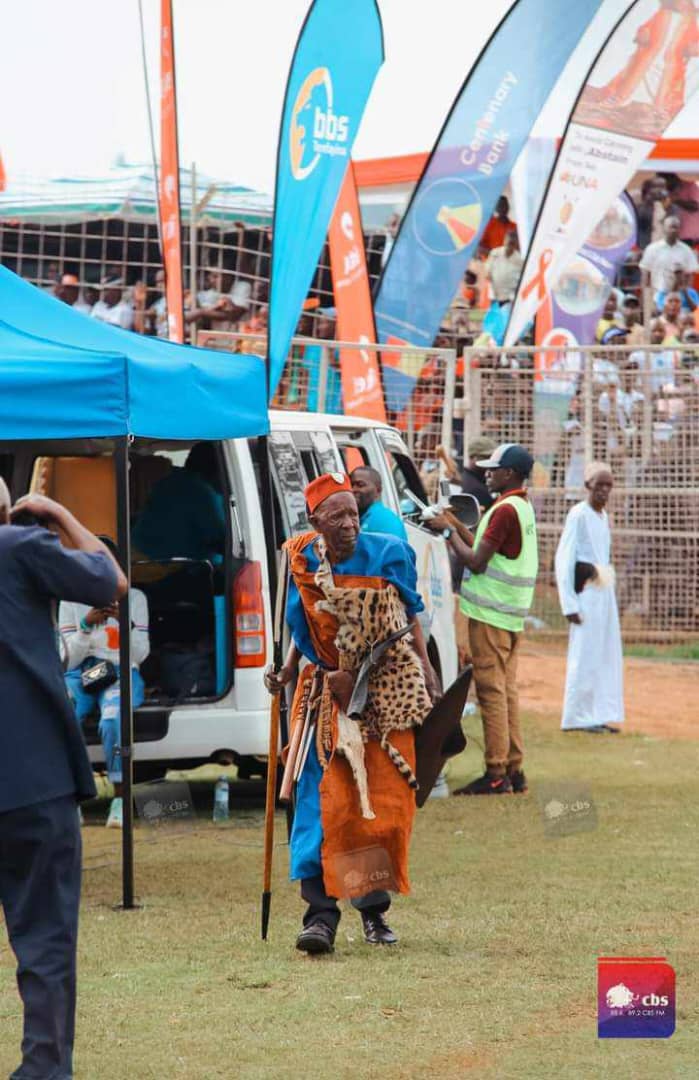 He's aged, precisely over 70 years. However, he is too firm and strong to move by himself.
Part of his clothing is made from a unique/special tree(barkcloth),which is nature's creation.
The spear and shield are symbolic of turmoils overcome, and also offers protection from threats of an enemy.
About Author