Bika football: Nte bounces back as Ffumbe win petition against Nkima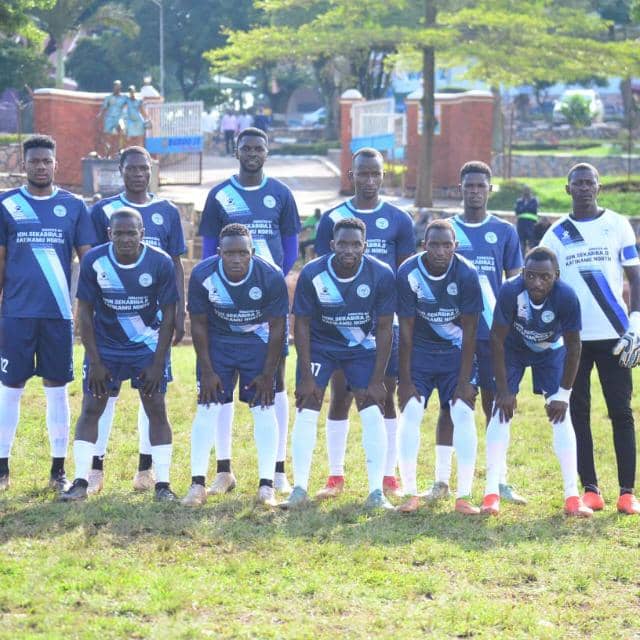 Nkima have lost a petition they filed against Ffumbe and Nte wins theirs against Ngaali to progress to the round of 16 of the Bika Byabaganda Football tournament.
After suffering a 1-0 defeat against Ffumbe at the round of 32 Nkima petitioned the organizing committee accusing Ffumbe of using Sula Mpanga claiming he was previously called Mutasingwa Sula and played for Mbwa clan in 2019.
During the hearing session, Nkima failed to provide the required proof as they asked for more time but never appeared back with evidence.
The failure for Nkima to appear prompted the committee to clear Ffumbe's way to the next round.
In the other petition, Nte won the board room battle against Ngaali for fielding six ineligible players.
The six are Hillary Jomi (musoga), Solomon Akodi (Langi), Joseph Okello (Iteso), Musa Mugoya (musoga), Martin Otwawo (Karamajong) and William Musinguzi from Ankole.
Nicholas Luzige had scored the sole goal for Ngaali progressing to the round of 16
Round of 16 clans
Mpindi, Mutima Omusagi, Musu, Lugave, Ngaali, Ngo, Nseenene, Mbogo, Ngabi Nsamba, Ngeye, Ffumbe, Kinyomo, Kkobe, Ngoonge, Mutima Omuyanja and Nvuma.
About Author