Netball: Eight umpires appointed to officiate Tri-Nation test series in Cape Town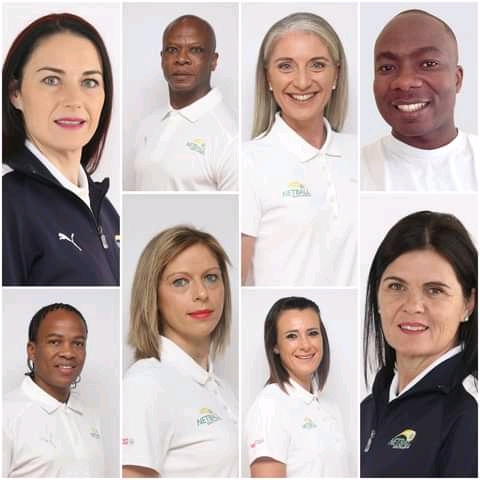 Eight umpires have been appointed to officiate the Tri-Nation test series in Cape Town, South Africa where Uganda's She Cranes will face Africa finest South Africa and Namibia.
The four umpires will handle ranking matches as other four will be in charge of non ranking games.
Anso Kemp (South Africa), Elizna Van den (South Africa), Theresa Prince (South Africa) and Chakatsa Lephole (Lesotho) will be in charge of ranking games.
None ranking matches shall be handled by Salome Britz (Free state), Tharina Opperman (Mpumalang), Leornard Masao(North West) and Theo Moletsane( Cape Town)
The Tri-Nation test series featuring host South Africa, Namibia and Uganda will throw off on 24th to 31st April in Cape Town, South.
The Uganda national netball team "She Cranes" who were officially flagged off to Cape Town, South Africa on Thursday 18th March 2021 will throw off with South Africa at the opening ceremony on Thursday 25th March.
Uganda's She Cranes will be back in action on Friday 26th to lock horns with Namibia.
Saturday, will be a rest day for the She Cranes as the Rashid Mubiru coached side gets set to face Namibia and South Africa on Sunday 28th before they battle Namibia for third time on Monday 29th.
The Tri-Nation test series will climax on Wednesday 31st with an awarding ceremony after the event's last game between Uganda and South Africa.
Stella Oyella (NIC) is to captain the team in the absence of long time serving skipper Peace Proscovia who wasn't summoned.
Oyella is deputized by Irene Eyaru (KCCA) during this engagement.
The test series are to help Uganda stay in the International Netball Federation (INF) top 12 rankings to keep Common Wealth games slots whose qualification to the final tournament was decided to be based on rankings.
The She Cranes need to win a serie or reduce losing goal margins against South Africa's Spar Proteas to over take Malawi who is currently second ranked and 6th in Africa and World respectively.
Full final squad
Shooters
Irene Eyaru(KCCA)- Asst Captain
Stella Oyella(NIC)- Captain
Anisha Mohammed(UCU)
Shadia Nasanga(KCCA)
Mid-Court players
Sarah Nakiyonga(KU)
Mamie Suzan(Police)
Florence Adunia(NIC)
Defenders
Nasimu Mutesi(NIC)
Shaffie Nalwanjja(KCCA)
Joan Nampugu(NIC)
Prevas Kayenyi(NIC)
Mumena Fauzia(Prison)
Officials
Mrs Anek Susan (President)
Mrs Jocelyn Ucanda (Manager)
Mrs Annet Kisomose (Gen-secretary)
Rashid Mubiru (Head Coach)
Lina Okee (Assistant coach)
Ali Mugisha (Umpire)
Pricilar Adong (Physcio)
About Author