WCQ: Ahmed Musa calls for fans mobilization ahead of Ghana clash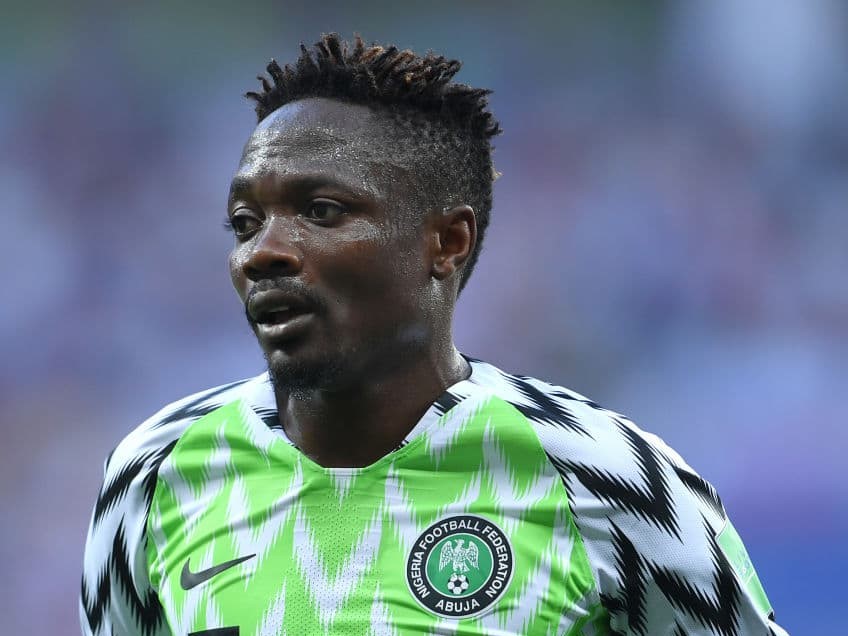 Nigeria national team captain Ahmed Musa has urged the Nigeria Football Federation (NFF) to mobilize enough supporters to cheer the team ahead of the 2022 World Cup play-offs against Ghana next month.
The former Leicester City forward is hoping to beat the Black Stars to the World Cup ticket which comes off  in Cape Coast on Thursday, 24th March before the return leg at the MKO Abiola National Stadium, Abuja on Sunday, 27th March.
The 29-year-old is aware of the threat posed by their West African rivals Ghana in this two-legged tie and has called on the Football Federation to maximize support for the team.
"The FIFA World Cup is the biggest football tournament in the world, and every player wants to feature there."
"A good number of the players in the team now have not been there, and the few of us that have been there want to experience it again."
"We just want the NFF to help us get enough fans into the Abuja Stadium for the second leg. We will go to Ghana and dig our feet and ensure we get a result."
"We must admit that Ghana also want to qualify and they have a strong team. The return leg will be crucial and we are ready for the battle, but we want our fans to be in there cheering us on," Musa noted.
Nigeria and Ghana have a football rivalry that goes beyond just kicking the ball on the field of play.
The fixture is expected to be the most keenly contested of the five fixtures billed to produce Africa's five representatives at the World Cup finals.