USSSA Fresh Diary Games: Taggy labors past Rines SS to win Wakiso district girls football trophy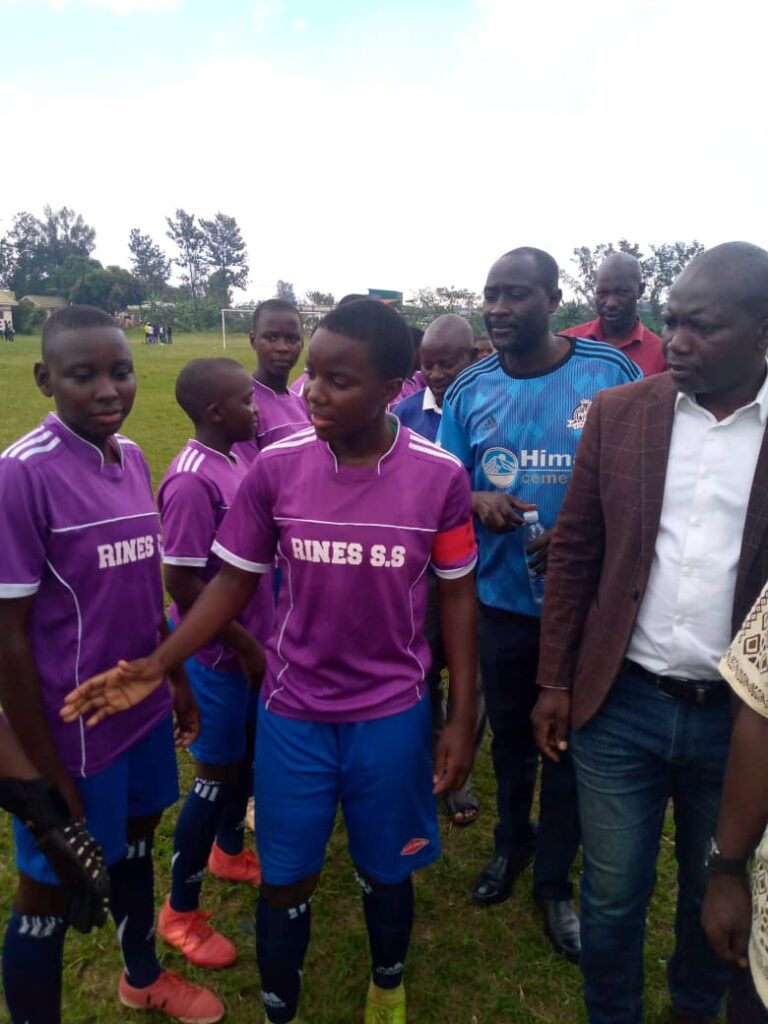 Free scoring Taggy High School Entebbe labored past resilient Rines SS in a 4-2 score after penalties to win first ever Wakiso district secondary schools girls football trophy.
Taggy played for a 1-all draw against the 2019 runners Rines SS in the normal play and concluded the trophy mission with a 4-2 spot kicks victory.
Kamiyat Naigaga sent Taggy High into an early lead before skipper Eve Nagayi equalized for Rines SS in the second stanza.
To reach final, free scoring Taggy High School Entebbe negotiated it's way through thumping Aiden College 4-0 in the quarter final.
The tournament top scorer Kamiyat Naigaga scored a brace and a goal from Florence Asiimwe and new talent Gloria Nasuuna to seal a semi final slot.
The Entebbe zone champions, Taggy eliminated 2019 champions St. Noa Girls Secondary Schools-Zana by a 1-0 victory in the semi-finals to ensure the first ever Wakiso district final without St. Noa Girls-Zana in the since 2016.
New talent Gloria Nasuuna converted from the mark after a foul play by St. Noa skipper Barbra on Kamiyat Naigaga.
The loss becomes St. Noa's first in Wakiso district championship since 2015, breaking the long lived dominance where that Zana based sides have been district champions for 4 successive editions.
Rines SS registered a hard fought 5-4 victory against Hope Bbira after penalties following a goalless normal time draw in the quarter final stage.
In the semi final, first runners up in the previous edition Rines SS beat rivals Wakiso Hill 1-0 to reach a second successive final.
Patricia Nanyanzi stood taller in the crowd to carry Rines SS on her shoulders with a strike that sealed the day's victory.
Goals poacher Kamiyat Naigaga of Taggy High School was the tournament top goal scorer with 21 goals in four games.
Eight teams including Taggy, St. Noa Girls-Zana, Rines, Wakiso Hill, Aiden College, Light SS and Vocational, Fairway and Hope Bbira qualified to represent Wakiso district at the 2022 USSSA Fresh Diary Games in Gulu later this year.
About Author