USSSA Boys Football Championship: Buddo defeat St. Mary's Kitende to successfully defend Wakiso district trophy
2 min read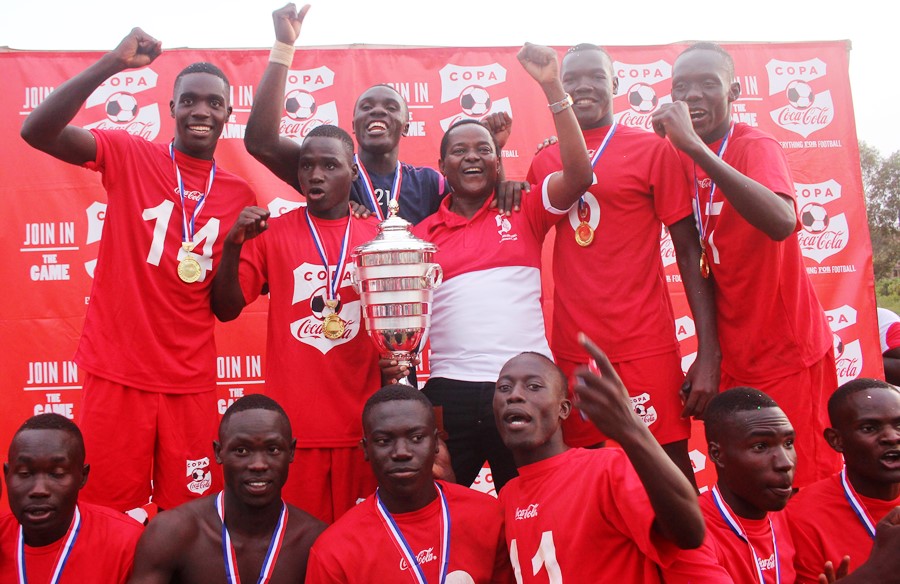 It was classic football today afternoon as Buddo SS and St Mary's Kitende met in a bloody and tight contest of the Uganda Secondary Schools Sports (USSSA) National qualifiers finals in Wakiso district.
The biggest rivalry fixture in secondary schools sports ended in a goalless draw after normal time.
Buddo win the close tie 5-4 in penalties, a similar scored in the previous final to defend Wakiso district trophy.
The two teams displayed great entertainment before a huge crowd at Kabaka Kyabaggu Stadium in Wakiso.
To reach final, defending led group A before they eliminated London College in a 2-0 quarter final win. Ukasha Mulondo and Devis Ogwal were on target for Buddo SS.
In the semi-finals, champions Buddo SS labored past Standard High School-Zana.
Buddo beat Standard High School-Zana 5-4 after penalties following a 1-all normal time draw.
Henry Kato scored a late equalizer for Standard High School-Zana cancelling James Kaye goal which gave Buddo SS a promising lead earlier on.
National and FEASSSA champions St. Mary's Kitende lead group D.
To reach this edition's final, Kitende beat  Boston High School Entebbe 4-1 in the quarter final. Forward Charles Lawnga, Najib Yiga and Andrew Kawooya scored for Kitende in the fixture.
In the semi-finals, St. Mary's Kitende managed a hard fought 3-1 win via penalties against a resilient Kawempe Royal College following a 0-0 draw in the normal time.
This was the 6th meeting between Buddo SS and St. Mary's Kitende in the recent three sporting years of 2018, 2019 and 2022.
In 2018, Buddo SS lost 2-1 to St. Mary's Kitende in Wakiso finals before they staged a 3-1 win in group A opening fixture during FEASSSA championship held in Musanze Rwanda
In 2019, Buddo went ahead to beat St. Mary's Kitende 5-4 in penalties after a 1-1 draw in the normal time in Wakiso district finals.
Kitende paid back to eliminate them at the semi-finals of Copa Coca-Cola in Jinja by 4-3 in penalties following a 1-1 normal time draw.
St. Mary's Kitende summarized it all with a FEASSSA championship final with a 2-1 triumph over Buddo SS in Arusha.
Five boys football teams have qualified to represent Wakiso district at the forthcoming USSSA National championship set for April in Arua.
These include Buddo SS, St. Mary's Kitende, Standard High School-Zana, Kawempe Royal College and the play off final winner Boston High School.