USSSA Boys Football: Kitende, JIPRA register victories as the fight for national glory gets underway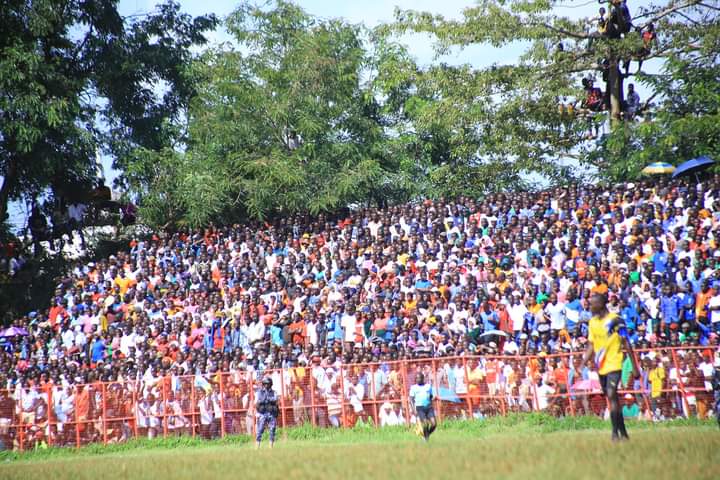 St Mary's Kitende kick started their title defence with a 4-0 victory against Tororo Town Council in the on going Uganda Secondary Schools Sports Association (USSSA) national championships in Fort Portal.
Ronald Odoi, Abdul Nsereko, Ronald Olimi Nyarwa and Hakim Mutebi scored each for Wakiso district finalists.
Standard High School Zana registered a slim 1-0 victory against St Kalemba thanks to Saison Nasasira for the sole goal.
St Julian High School Gayaza lost to Jinja Progressive Academy 3-5 in an eight goal thriller.
JIPRA's goals were scored by Richard Okello, Jarieko who scored one each and Shafik Kwikiriza with a hat trick.
Vincent Nyeko, Lawrence Mulondo and Jaberi Oseri were on target for St Julian High School Gayaza
Results
St Mary's Kitende 4-0 Tororo Town College
Nyakasura School 1-3 London College Nansana
St Henry's Kitovu 5-0 Bishop Comboni College
Jinja Progressive School 2-2 Teso Progressive College
Latifah Mixed Ss 2-0 Nakaseke School
Sironko Progressive SS 1-0 Mengo SS
Ryakasinga Che 1-2 Bishop Angelo Negri College
Alwa SS 1-1 Akibua SS
Dynamic SS 1-0 Victoria High School
Jinja Comprehensive 2-2 Teso Progressive
JIPRA 5-3 St Julian High School Gayaza
St Gerals SS Nyakibare 0-1 Lake Side SS
Kawempe Muslim 3-0 Nabumali High School
St Denis Kijaguzo 3-0 St Bernard SS
West Nile High School 5-0 Bokolo Progressive.
Mpigi Mixed 0-1 Welden School