Kyadondo 7s circuit has been launched under the theme "Kyadondo our home"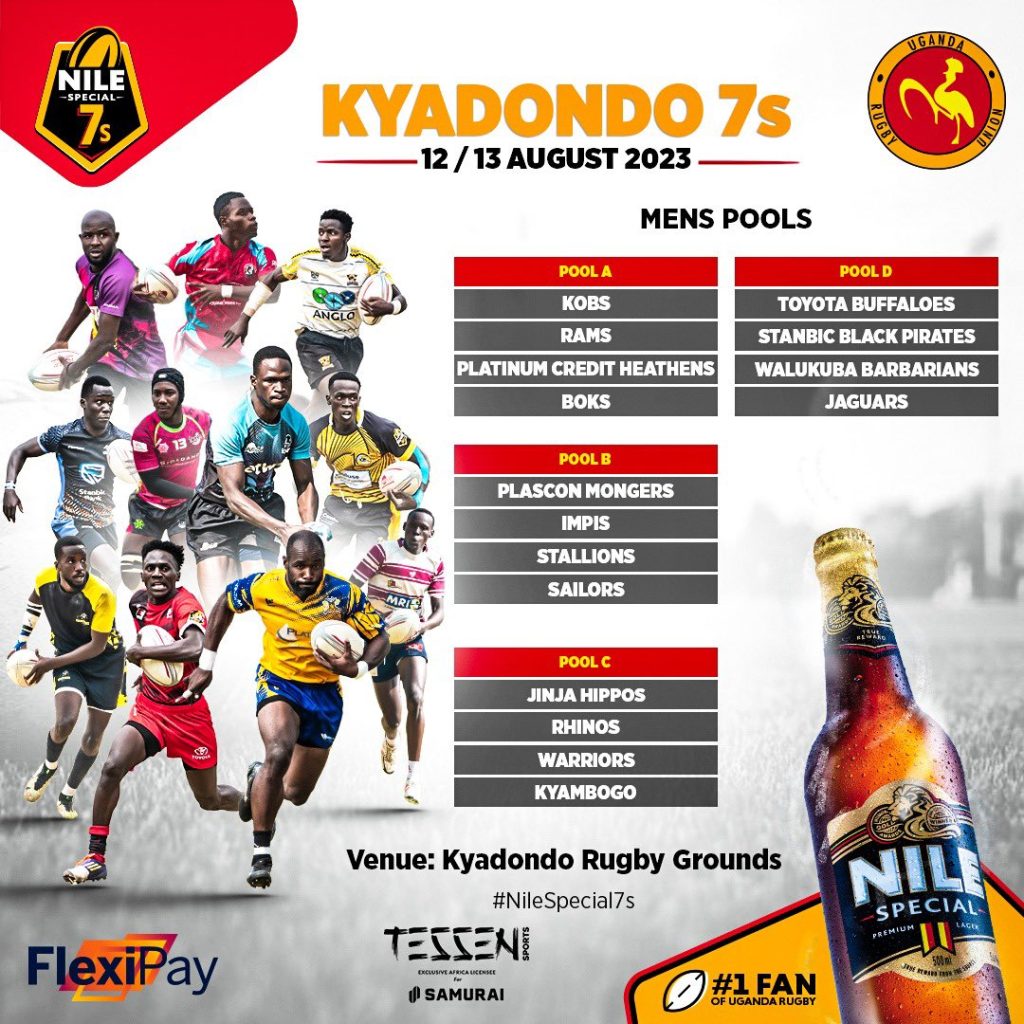 Kyadondo 7s circuit has been launched under the theme "Kyadondo our home"
Kyadondo Rugby 7s has been launched today, 7th August 2023. The event was held this morning at Kyadondo Rugby Grounds in Lugogo Kampala.
The fourth circuit of the season was launched under the theme "Kyadondo our home" to commemorate the historical contribution of the community to the sport.
During the launch, the Chairman Kyadondo Club Brian Tabaruka highlighted on the important areas of the event.
"Kyadondo Rugby Club is where dreams take root and friendship blossoms. The #KyadondoIsHome campaign echoes the stories of countless players, fans and community members whose lives have been love of rugby and the warm embrace of our community.
"We are looking at creating a fun filled weekend.
With all our funs in attendance, it's a carnival atmosphere and an action packed weekend with a variety of goodies"
Under out theme "Kyadondo our home "hundreds of children and youth have been coming through this historical community and we shall welcome our legends back home under the theme."
This is the fourth (4th) circuit of the seven (7) series after the successful completion of Jinja Dam  Waters, Kitugum, Rujumbura and Tooro.
The event is set to run from 12th to 13th August as the eleven (11) teams look forward to improve their standings.
Kobs sits at the top of  the men's standings with 77 points from the first three events. Pirates (74) and Heathens (62) follow in the second and third position respectively.
In the women race, Black Pearls lead with 83 points, Avengers on 77, Thunderbirds (72) and Nile sits bottom with 60 points on the four teams log.
In attendance was Isaac Lutwama, the CEO, Uganda Rugby Union who said, "Kyadondo Rugby Club is more than just a venue, it's a sanctuary where heartbeat of Uganda rugby resonates. The #KyadondoIsHome campaign beautifully captures the spirit of unity, growth and community that flourishes within it's grounds, reminding us that rugby is more than just a game, it's a bond that unites us all."
After the Kyadondo circuit, two more series including Tooro and Kyabazinga are queued to the Grand finale.
About Author