Fortebet Real Stars Awards: Jannon Otto, five others win awards for July sublime performances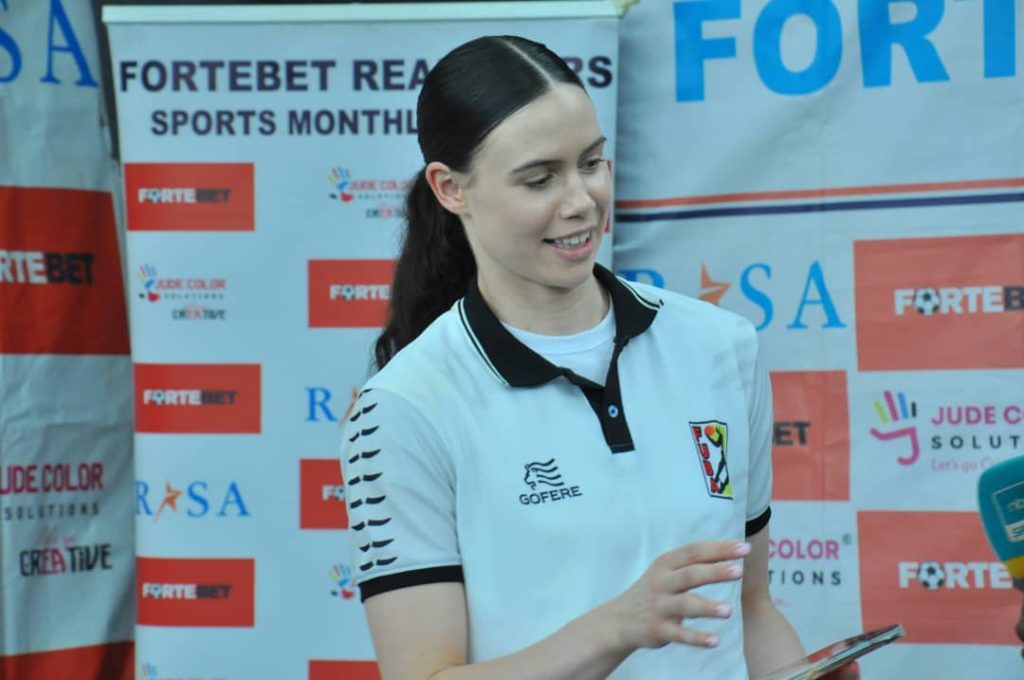 Jannon Otto took the day after her sublime exhibition at the FIBA Women Afro-Basketball championship to be crowned basketball player of the month
Otto left the FIBA Women Afro-Basket in Kigali, Rwanda as the best forward and the tournament top scorer after collecting 128 points in six games.
In the tournament was won by Nigeria after beating Senegal 84-74 for both teams to qualify for the next year Olympic Games, Otto guided the Gazelles to the seventh position finish, which is the best position ever for the team.
Uganda finished 7th after beating Guinea 85-44.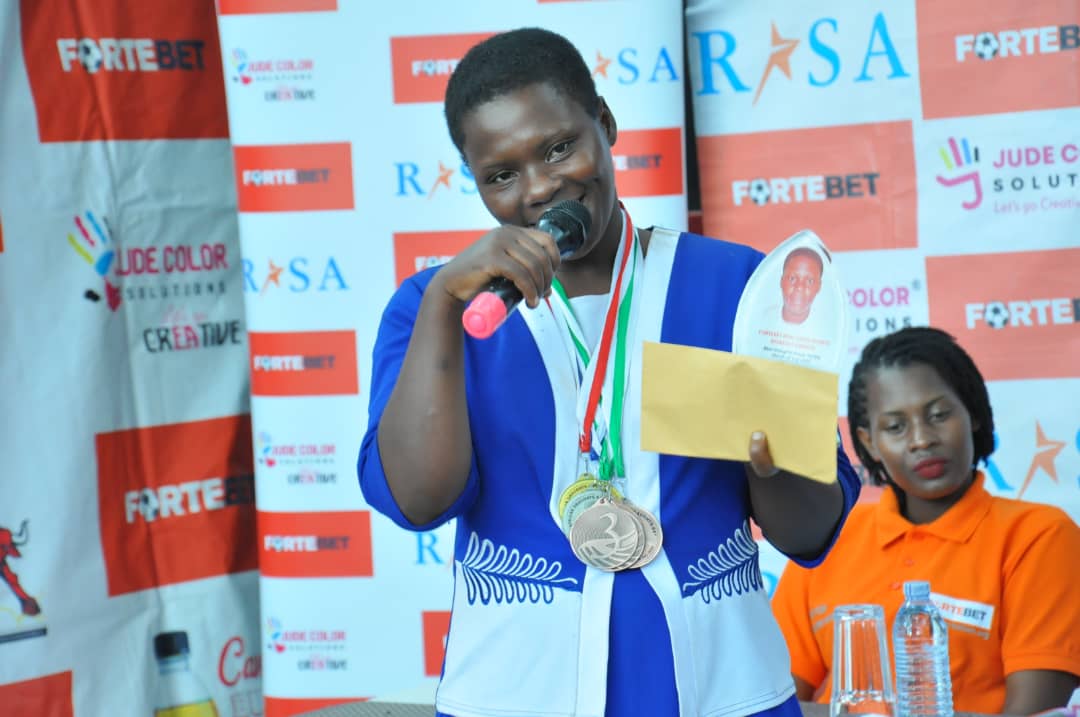 Uganda National Draughts team female superstar Flavia Kusiima has been announced the best of all Draughts players for the month of July following her medals sweep at the recently concluded Africa and World Draughts championships.
The Masindi Draughts Club decorated Flavia Kusiima beat Lilian Namujjuzi of (MIHS), who won a silver at the same event and Dr. Dan Isabirye.
Flavia Kusiima stared to win six (6) medals out of seven team Uganda won in Lusaka, Zambia at Africa and World Draughts championships.
The championship was held from 9th to 14th July and the team returned home on 19th the same month.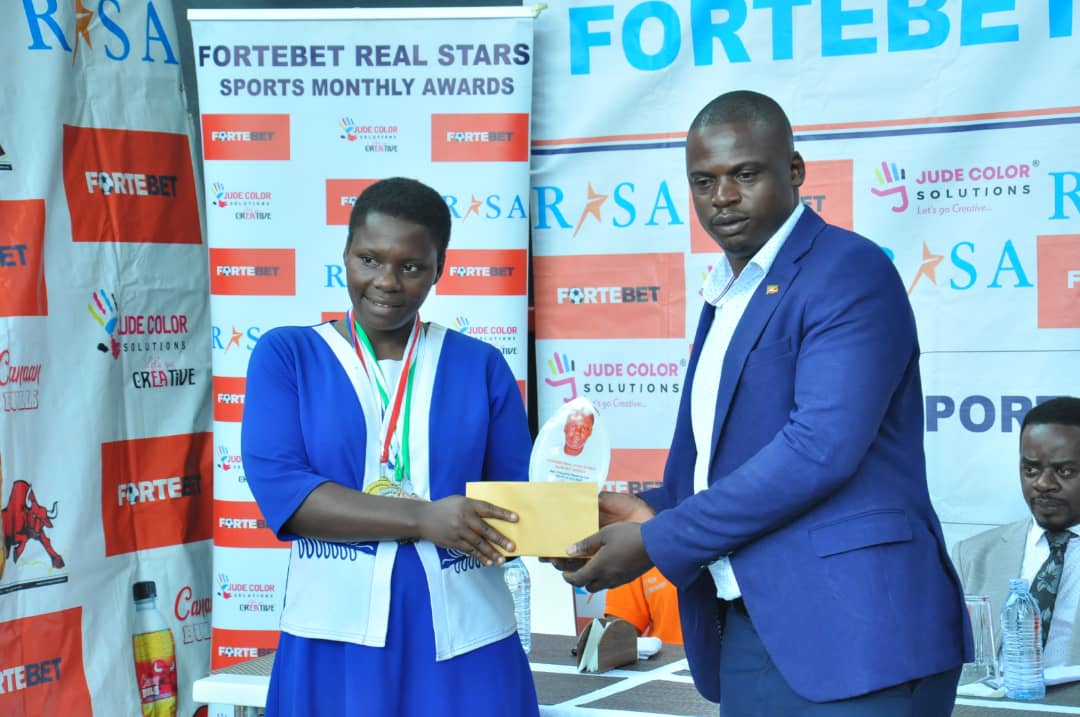 Arnold Atukunda won the rugby accolade beating Pius Ogena and Emily Lekuru.
The Pirates wingers before being injured led Pirates to two National Sevens circuit wins of Stone City in Jinja and Kitgum Sevens.
Collecting 22 tries and made a total of 110 points. He is also the second try scorer. The motor vehicle mechanic was also the MVP of Kitgum Sevens.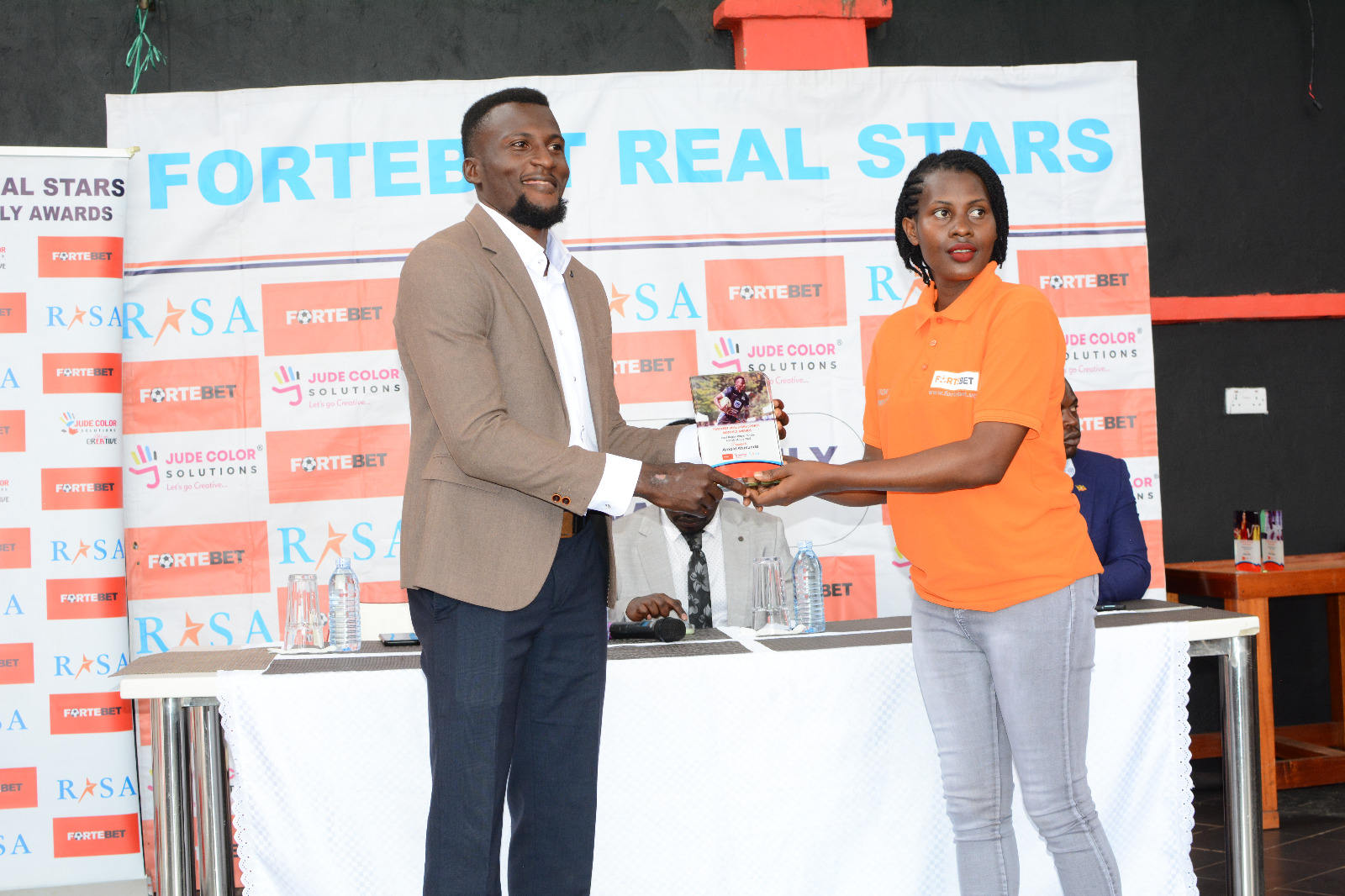 Yasin Nasser and Ali Katumba of the Moil Rally crew won the rally category.
The duo is making a fifth appearance at the Fortebet Real Stars awards and making it for the fourth time in a row.
Yasin Nasser and Ali Katumba won the EMC Moil Jinja  Rally beating Ronald Ssebuguzi and Anthony Mugambwa who finished second.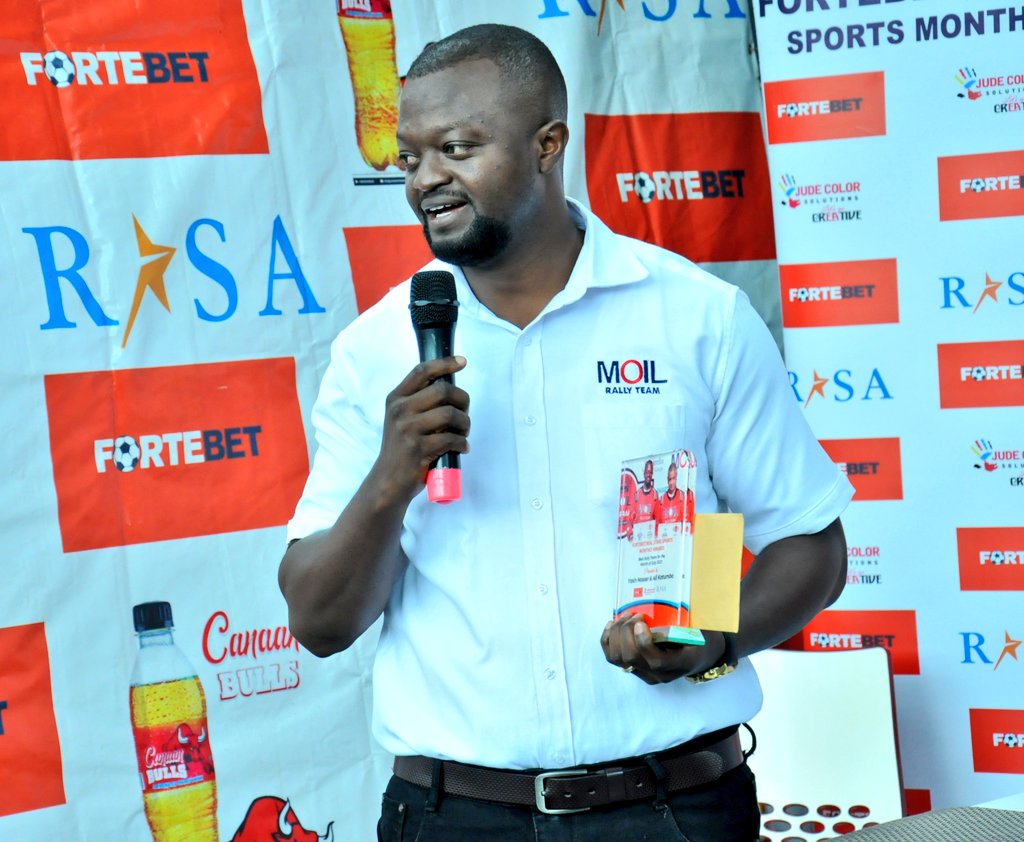 Nasser and Katumba spent one hour, 21 minutes and 34 seconds on the road before winning
Sarah Nazziwa a PARA Badminton player was another winner on the day.
Nazziwa won two bronze medals at the Uganda International Para Badminton that happened in Lugogo.
She went on to win two golds and one silver at the Para Africa Badminton still at the same venue.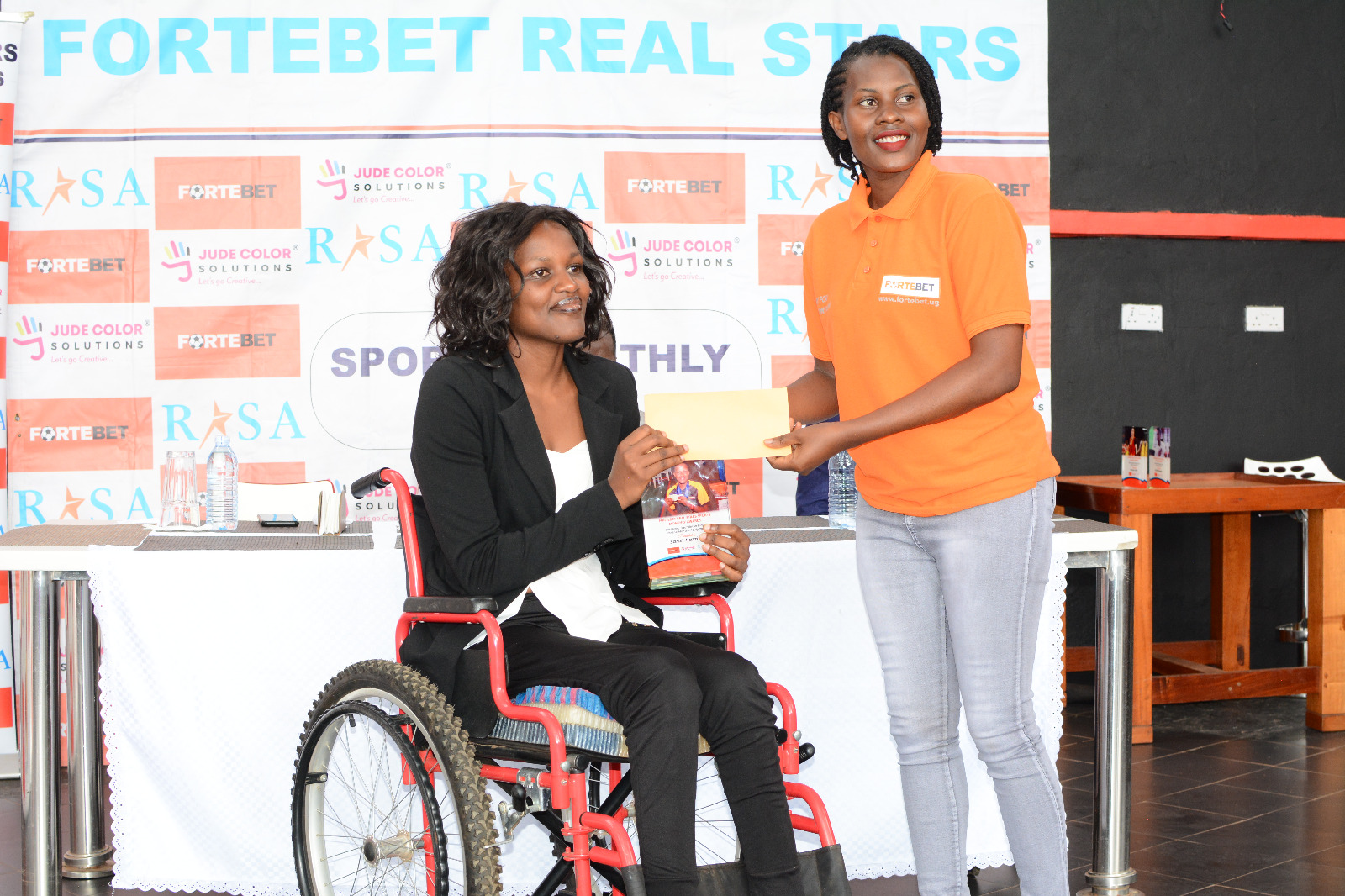 One gold was picked in the doubles after a successful combination with Egyptian Shaimaa to beat Nigeria's Chukwuemeka and Uganda's Sylivia Nakanda.
The second gold, Nazziwa picked it from the wheelchair one singles, after beating teammate Flavia Basuuta 21-6, 21-12.
Fazila Ikwaput was voted the best footballer of July beating Stuart Kezaala and Yusuf Mukwano.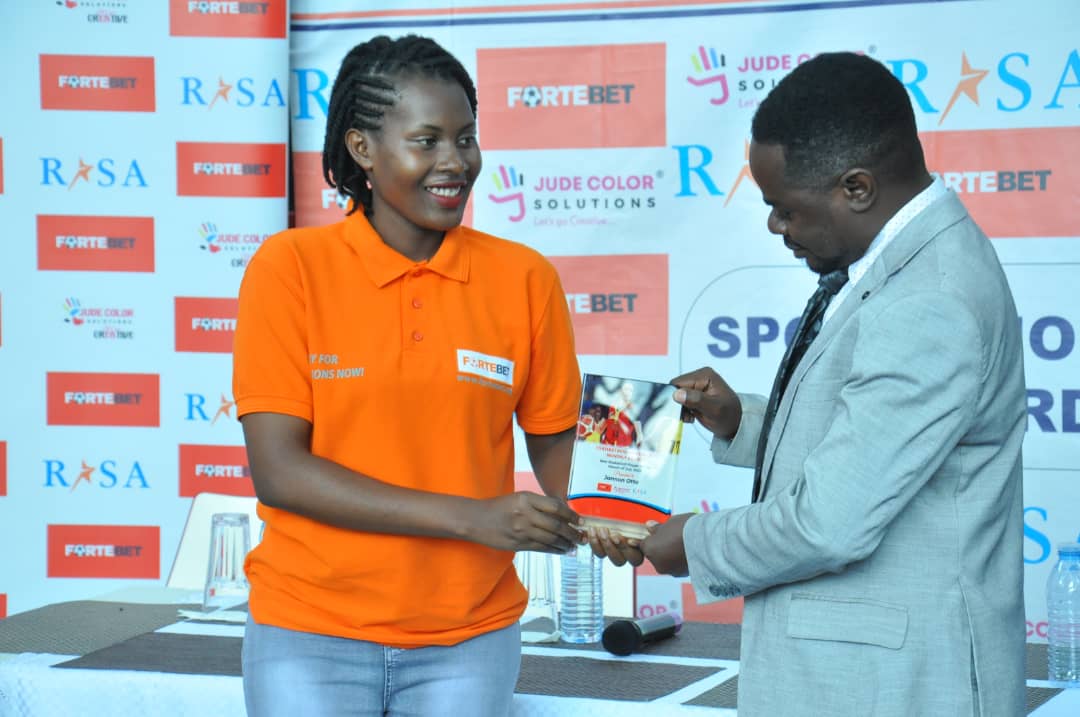 The lanky striker helped the Crested Cranes past Rwanda in the first round of the Olympic qualifier.
Fazila was on scoresheet in Uganda 3-3 draw against the visitors in first round and she scored the lone goal that gave Uganda a 4-3 win on aggregate in the second leg in Kigali.
About Author