Women Football: Wakiso Hills Adds More Three Into Squad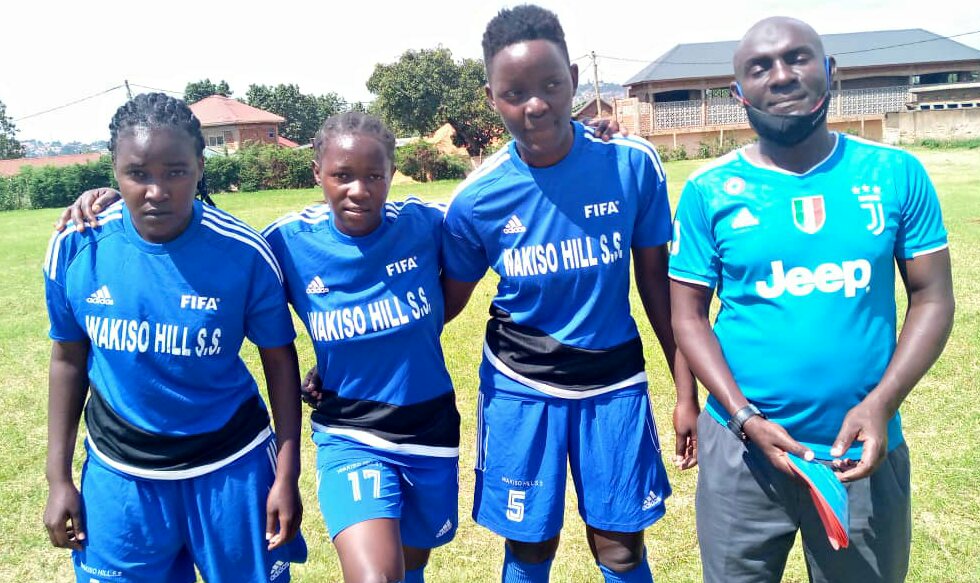 By: Kayiira Jackson
Wakiso Hills Women football added more three players into their squad ahead of 2020/21 FUFA Women's Elite league season.

The trio are Nabwami Catherine (Defender) from Buloba Royal College, Namatovu Sarah aka Titah (midfielder/striker) from Natete Muslim Secondary School and Nabageraka Josephine (striker) from Entebbe based School, Tagy High.
Kamya Swaleh, the Wakiso Hills head coach asserted they are preparing to have a strong squad with depth.
"We are preparing to have 30 players we are to use both at school and club, so we getting numbers as well as scream that can compete well." Kamya said before adding. "In three games I was with the team last season, I saw the challenge so I am signing according to what I saw and we are filling all those places."
"You going to see a winning team, it will have alot of competition on the pitch even with in the players because they will be fighting for places."
Namatovu Sarah, the midfielder as well as a striker said that Wakiso Hills is a good team but been lacking the ingredient of winning and she came with it.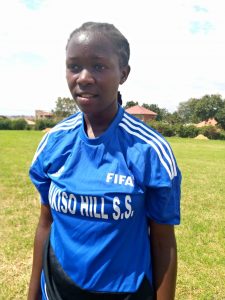 "Wakios Hills is a good team has good management but it has been lacking that winning touch and it's what we have come to add in the team." Namatovu Sarah who has roots in Rwanda told this website.
Sarah agreeing with her coach that competition will be extreme in the team but she is ready to battle with it and targeting to be a complete player, playing for her national team as well as topping the scorers' chart.
"It's true the competition will be there but am to work upon that because my target is to be a top scorer, playing for my national team and being a complete player anyone may wish to watch." She added.
Wakiso Hills so far have signed six new players and the head coach promised the he is still in the market; Nayiga Patricia
Nagawa Daina, Namubiru Sharuwa, Namatovu Sarah, Nabagereka Josephine and Nabwami Cathrine.
Brief Players profiles:
Name: Nabwami Catherine
From Buloba Royal collage.
Role model _Maguire Harry
Position: Defender
Best dish_Rice irish checken and fish
Target: To be the best defender in Uganda because I have all the ability to do it.
Name: Namatovu Sarah aka Titah
From Nateete Muslim Secondary School
Played for: Kinawa United, IAS football club Rwanda and Queens of Kinawa
Role model: Ssekisambu Muhammed
Position: Midfielder / Striker
Target: To be one of the best strikers in Uganda and I want to be the top scorer in my first season at the club.
Parents: Mr Lubega Ibrahim and Mss Nalwadda Victoria.
Name: Nabagereka Josephine
From Taggy High School Entebbe
Position: Striker and midfielder
Teams played for before:  Kawempe Royal, and Bulaga High School Kawempe
Role model: Cristiano Ronaldo
Best dish: Matooke Rice and chicken
Target: To be the best Midfielder/ Striker and in my first season at the club I want to score 5goals and 7assists.
About Author