UVF Elections: Sadik Nasiwu Beats Okila, Namanda to Bounce Back as President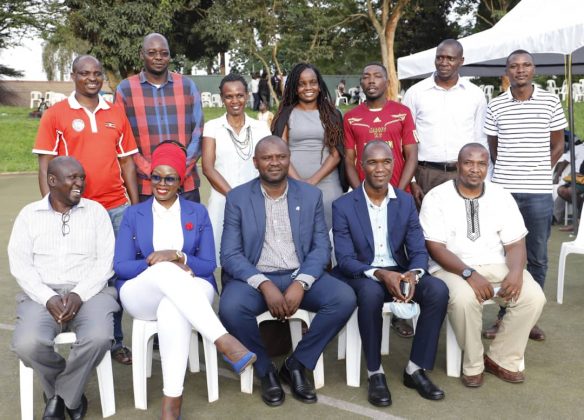 After his first stint of 2008-2016 as Uganda Volleyball Federation president, Sadik Nasiwu bounced back in the same capacity through an elective assembly held on Sunday 31st January 2021 at Lugogo.
Nasiwu registered a landslide victory with 227 votes to beat off competition from Edie Okila (27) in the 2nd position and Incumbent Hadija Namanda 3rd with 20 votee from a total of 284 delegates.
Namanda took over office from Nasiwu who decided not to stand again in an election in 2017 and has served a one four years term.
To win the seat, Namanda gathered 57 votes to beat Joseph Odong and Edie Okila with 40 and 21 votes respectively.
The Election was over seen by National Council of Sports Board chairman Donald Rukare and Assistant General Secretary (Technical) David Katende at Lugogo Hockey Pitch as Nasiwu took the day.
Other Elected Committee Members
1st Vice President: Abdallah Kiggundu
2nd Vice President: Salma Kairungi Otika
General Secretary: Godwin Nakaana Ssenyondo
Assistant General Secretary: Eunice Nuwabigaba
Treasurer: Joseph Odong
Premier Club Representatives
Levian Ashaba
Cisse Musiime
Kenneth Wakibi
District Representatives
North\East: Innocent Komakech
West\South – Un opposed: Elisha Kamuhimbise
Central – Un opposed
Joshua Osiya
About Author