USSSA NPP: St. Mary's Kitende, Standard High register first win as Buddo SS, Royal Giant, Old Kampala continue with sublime form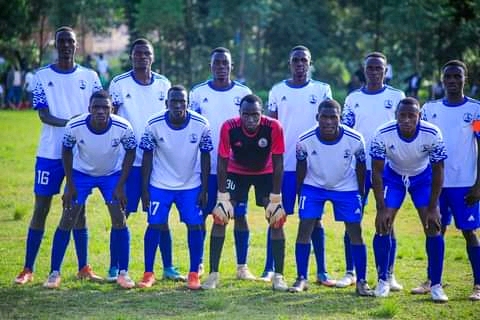 National and Federation of East African Secondary Schools Sports Association (FEASSSA) champions St. Mary's Kitende register first win in day two of the ongoing National Post Primaries (NPP) in Arua.
The national and regional reigning champions St Mary's Kitende beat fallen giants Dynamic SS 3-0, a game they badly needed.
Najib Yiga grabbed an early lead for the Kitende based side just after 11 minutes from kick off before Ronald Madio doubled the lead 11minutes later.
KCCA FC forward Charles "Neymar" Lawnga sealed the 3-0 victory for St. Mary's Kitende in yet another stunning style.
Kitende played for a shocking 1-all draw against the Bukedi region representatives Ikiki in the opener. Charles "Neymar" Lawnga scored for St. Mary's Kitende in this fixture.
St. Mary's Boarding Secondary School -Kitende (SMASK) who won 9 titles of the USSSA National Post Primaries behind record champions Kibuli SS at 11 titles look forward to repeat their Mecca (Arua) magic.
It should be remembered that two out of their (St. Mary's Kitende) nine titles (2008 and 2011) have been won at Arua to be specific at Mvara SS.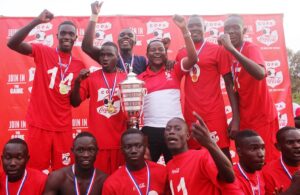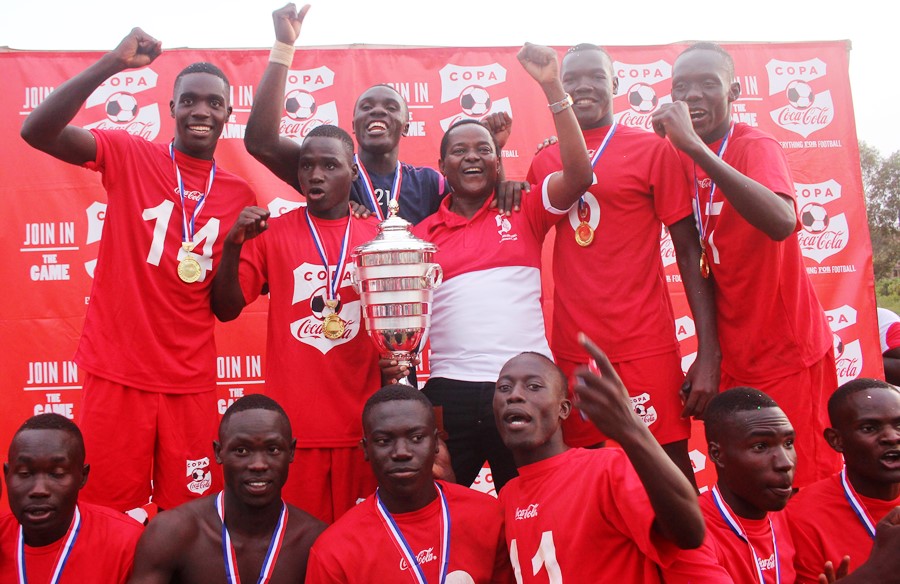 In the other games, Wakiso district champions Buddo SS capitalized on the regional qualifiers for to start bright.
Buddo SS started with a deserving 4-0 win over Soroti based Aleot Parents in the opener.
Lethal forward Innocent Ronald scored a hat-trick and a goal from Ziraba as the 2018 National and FEASSSA champions beat Aleot Parents 4-0 in the opener.
2004 Copa Coca-Cola champions Old Secondary are the other side enjoying a 100% win run with two wins in a row.
In their group B opener, Old Kampala beat St. James 1-0 before a day two hard fought 2-1 victory against hosts Nvara SS who won Amugu SS in their first game.
Masaza Cup super talent Shafiq Kakande continues to inspire Royal Giant Mityana in their sublime journey after helping them register two successive wins.
Royal Giant beat Gulu High School 2-0 in the opener. Shafiq Kakande scored a well deserved brace for the Mityana side.
Kakande came to the side's rescue with a lone strike against Ibanda SS as Royal Giant Mityana won 1-0.
Wakiso district representatives Standard High School-Zana bounced back to winning way with a 1-0 victory against St. Benedict SS in day two.
The Nestroy Kizito coached side settled for a shock goalless draw against Tororo Town College in the their opening fixture.
Only the top four schools will represent Uganda at the 2022 FEASSSA championship to be held in Tanzania later this year.
Selected day two results
1.Kitgum comprehensive (2)-(1) Bubangizi
2.Kotido SS (1)- (0) Mukono kings high
3.Tororo town col (0)- (1) Ngora high
4.Standard high 1-0 ST.Benedict ss
5.Dynamic ss 0-3 St.Mary's as Kitende
6.ST.Mary's ruhoroza 5-0 high light ss
7.Kibuli ss 5-0 Areng siep ss
8.Royal giant 1-0 Ibanda ss
9.Gulu high 0-1 Areng West Ville ss
10.Bugangari ss 0-1 Burembe
11.Ikiki SS 02-1 Fortportal ss
12.Lake side ss masese 1-1 mpigi mixed
13.Kayunga light col. 2-4 ST.James ss
14.Iganga town hill 1-2 London col
15.Amugu SS 2-0 Kabalega SS
About Author