Fresh Diary Games: St. Noa Girls-Zana riot against St. Peters as Wakiso Hill, Kawempe, Taggy Rines SS continue to shine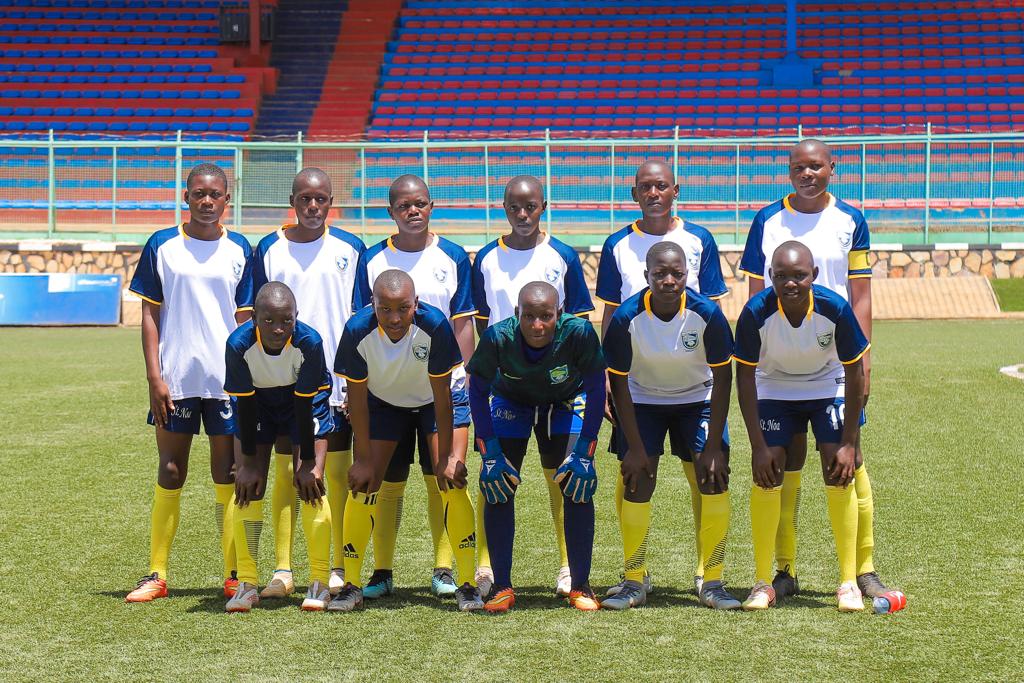 With a total of 25 goals in two games on day two, St. Noa Girls Secondary Schools-Zana was undoubtedly explicit as they continue with their journey to over turn the 2019 Mbale misfortunes when they lost the national championship final to Kawempe Muslim Secondary School via penalties.
It was a baptism of fire as Zana based side ran riot against Kampala representatives St. Peters Nsambya in a 18-0 victory.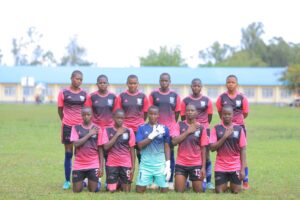 Burundian student Erycca Kanamunyeza scored five (5) to extend her tally to seven (7), team captain Barbra (4), a brace from Sarah Babirye, Miriam Ayoo and Moureen Kitimbo and a goal from Achan and Samira as St. Noa Girls-Zana won the battle of catholic saints.
In game two, St. Noa Girls-Zana thumped Giant College 7-1 to consolidate group H summit with nine points in three games.
The U17 Women National team player Angel Auki Kigongo and Nancy Mandere Nancy scored a brace each and a goal from Sylvia Kabene, Prossy Nakandi and Sarah Babirye.
In the other games, national and East African champions Kawempe Muslim Secondary School registered their second win in the championship.
…………were on score sheet as Uganda's women football giants humbled God Cares by 4-0.
Wakiso champions Taggy High School won Ishaka Victory 3-0 before a 7-0 white wash against Seat of Wisdom to move to the top of group G on nine points in three games.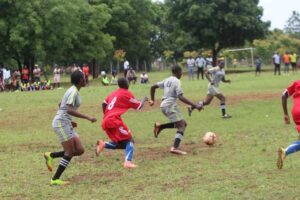 In their opener, they comfortably win 3-0 against Mubende Army.
Another Wakiso district representative Wakiso Hill beat Bukulula 4-0 whilst 2018 champions Gadafi Integrated won 3-0 against Kisozi Seed School.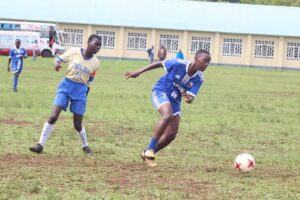 Uganda Martyrs Lubaga, a Kampala representative also continued to enjoy their fine form with two wins on the day.
They won 5-0 and 1-0 against YY Okot and 1-0 against Amus College.
Day two full results
1. Bishop 2:1 Pope Francis
2. Bugisu 1:0 Lammenas
3. Kayindu 4: 1 Nakigumba
4. Hope Bira – Irundu Central
5. Mukono High 0: 1 Restore Leadership
6. Lake Albert 2: 3 Nkoma
7. Divine Hope 0: 2 Kichwamba
8. Bukulula 0: 4 Wakiso Hills
9. Uganda Martyrs 5: 0 YY Okot
10. Dr. Otuke 1: 1 Aiden
11. Amus College 3: 0 St. Charles Lwanga
12. Panyandoli 0: 0 St. Marys Assumpta
13. Buhobe 0: 4 King of King
14. Ishaka Victory 0: 3 Taggy
15. Mubende Army 0: 3 Highway Sironko
16. Seat of Wisdom 0: 0 Alere
17. St. Noa 18: 0 St. Peters Nsambya
18. Arengesiep 5: 0 Kaseremu
19. Giants Coll 0: 3 Namutumba
20. Ruhinda 0: 0 Jinja SSS
21. God's Care 0: 4 Kawempe Muslim
22. Nyondo 0: 0 Bunya
23. Kihihi 0: 1 Olila
24. Boni Concil – Saviour (Not Played)
25. Kabugashi 0: 7 Sacred Heart
26. Royal Coll 9: 0 Light Sec Voc
27. Ngora High 0: 3 Acaba
28. Kapchorwa 0: 3 Akwang
29. Kissozi 0: 3 Gaddafi
30. Bussuju 0: 5 Sheema
31. Rapha 0: 3 Rines
32. Bugisu 1: 0 Pope Francis
33. Kayindu 0: 0 Bishop
34. Hope Biira 0: 0 Lammenas
35. Irundu Central – Nakigumba (Not Played)
36. Lake Albert 0: 8 Restore Leadership
37. Devine Hope 1: 1 Mukono High
38. Bukulula Girls 0: 1 Nkoma
39. Wakiso Hill 1: 1 Kichwamba
40. Dr. Otuke 1: 1 YY Okot
41. Amus 0: 1 Uganda Martyrs
42. Panyandoli 2: 0 Aiden
43. St. Marys Assumpta 0: 3 St. Charles Lwanga
44. Ishaka Victory 0: 1 King of King
45. Mubende Army 2: 2 Buhobe
46. Seat of Wisdom 0: 7 Taggy
47. Alere 1: 4 Highway Sironko
48. Arengesiep 5: 0 St. Peters Nsambya
49. Giant Coll 1: 7 St. Noa
50. Ruhinda 0: 0 Kaseremu
51. Jinja SSS Vs Namutumba (Not Played)