USSSA Fresh Diary Games: Reigning champions St. Noa Girls-Zana to start title defence in group A as 2019 finalists Rines SS pitted in group D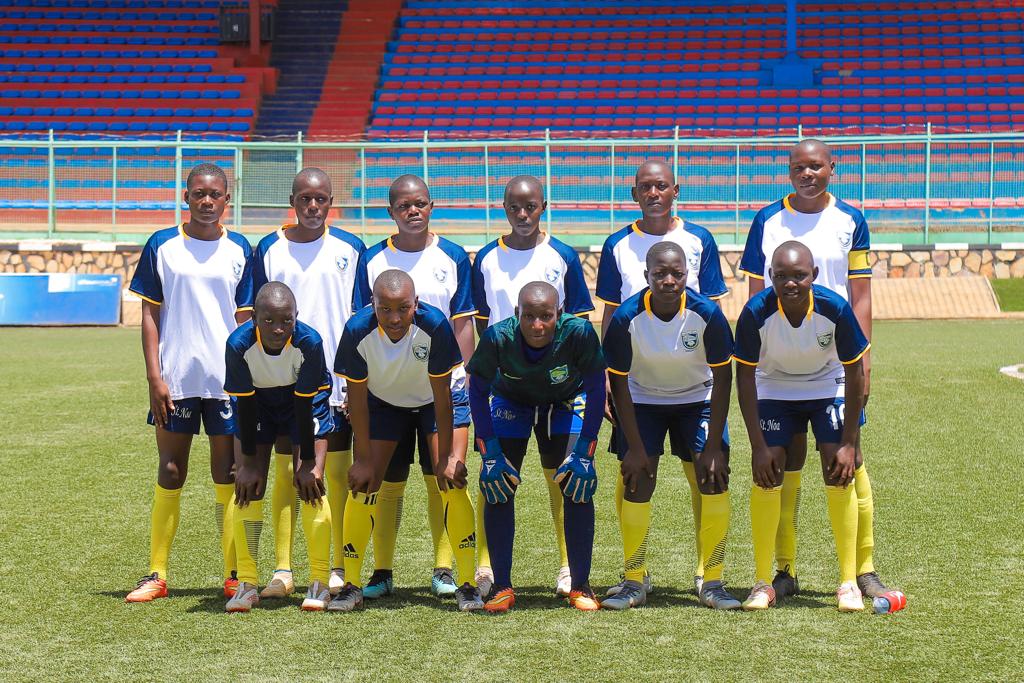 Defending champions St. Noa Girls Secondary Schools-Zana football team will start their Fresh Diary Games National qualifiers of Wakiso district on Wednesday, 23rd March 2022.
St. Noa Girls-Zana learnt their group opponents over the weekend after a successful draws session held at Wakiso.
Group A is composed of St. Noa Girls-Zana, Hope Bbira, Kiira SS and God Cares High School.
Taggy High School Entebbe, London College, Namugongo and Light SS compose group B.
Wakiso Hill, Standard High School-Zana, Aiden College and Entebbe SS form Group C.
Group D is made up of Wakiso based side Rines SS who were finalists in 2019, Fairway High School, Ssanga SS and Trinity College Nabbingo.
As per new guidelines provided by USSSA, Wakiso district slots for girls football have been increased from four to eight teams.
The increment means all quarter finalists will qualify for the 2022 Fresh Diary Games National championship set for April in Gulu.
Full Groups
GROUP A
1. ST. NOA GIRLS
2. HOPE S S BBIRA
3. KIRA SEC. SCH
4. GOD CARES H/S
GROUP B
1. TAGGY HIGH SCH
2. LONDON COLLEGE
3. NAMUGONGO SEC & VOC
4. LIGHT SEC & VOC
GROUP C
1. WAKISO HILL S S
2. STANDARD HIGH ZANA
3. AIDEN COLLEGE
4. JOY HIGH SCHOOL
GROUP D
1. RENES S S
2. FAIRWAY S S
3. SSANGA S S
4. TRINITY COLLEGE NABBINGO
About Author