USSSA Fresh Diary Games: Goals Galore as Kawempe, St. Noa Girls-Zana, Gadafi Integrated, King of Kings, Taggy, Rines SS register victories on day one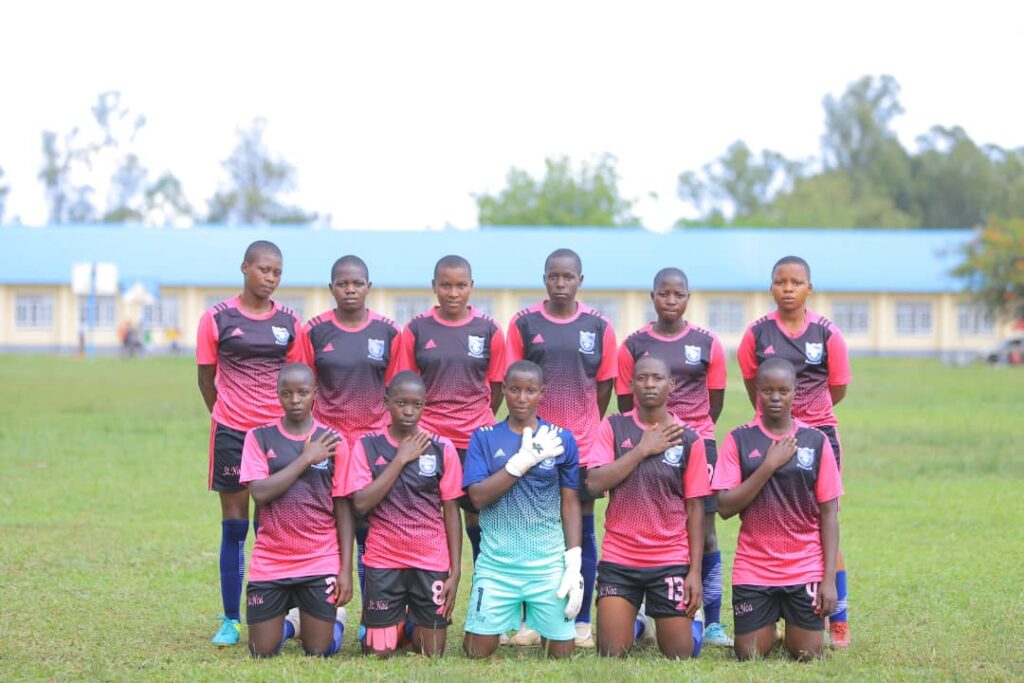 It was goals galore in girls football of Uganda Secondary Schools Sports Association (USSSA) Fresh Diary Games as Kawempe Muslim, St. Noa Girls-Zana, Gadafi Integrated , Taggy, Rines and King of Kings registered massive victories on day one.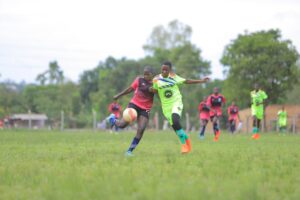 National and Federation of East African Secondary Schools Sports Association (FEASSSA) reigning Champions Kawempe Muslim beat Kibingo Girls 5-0 in their opener.
U20 Women National football team duo Hadijjah Nandago (X2) and Samalie Nakacwa, Suzan Nalukoda and Allen Nassazi scored for Kampala region champions Kawempe in an emphatic win.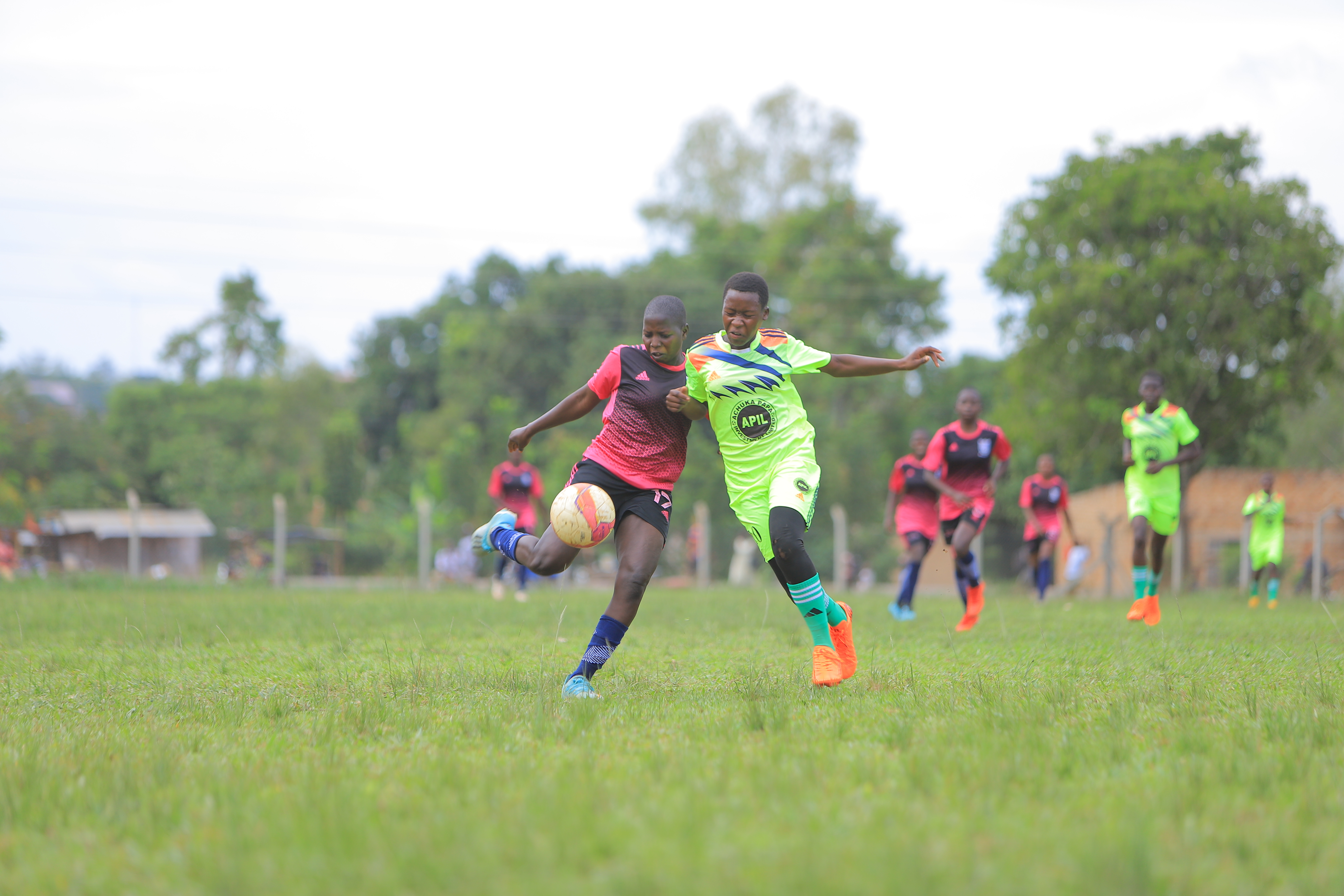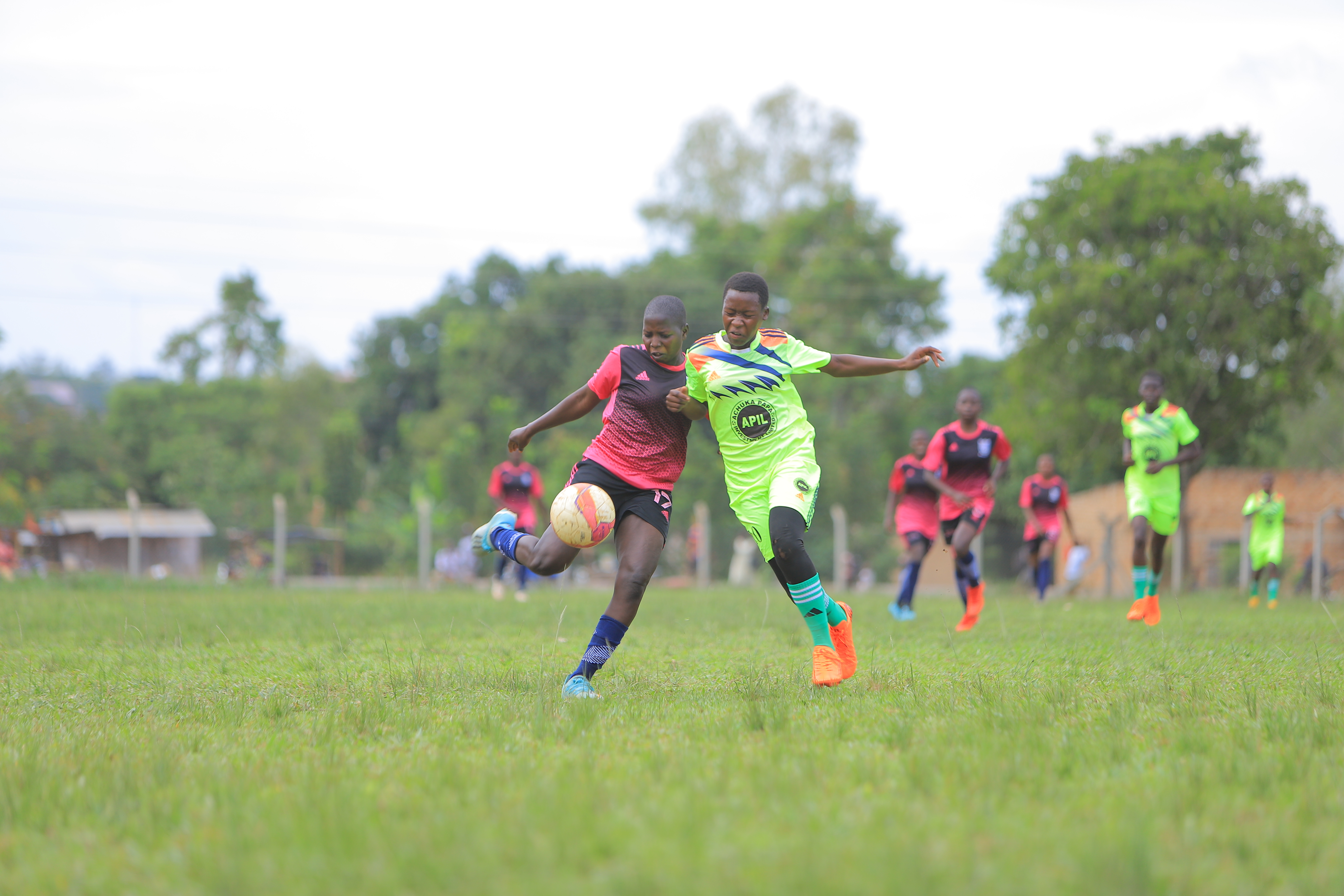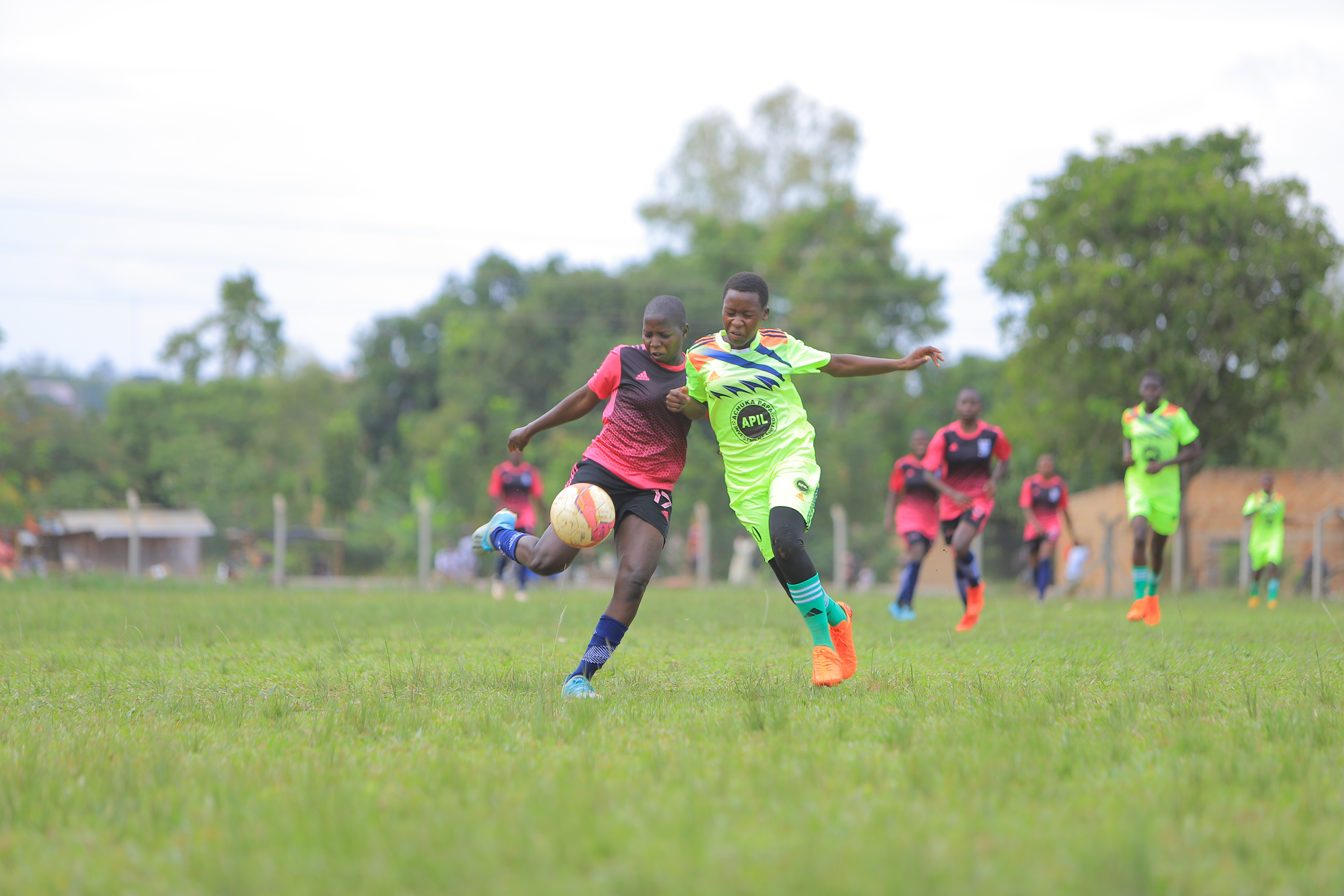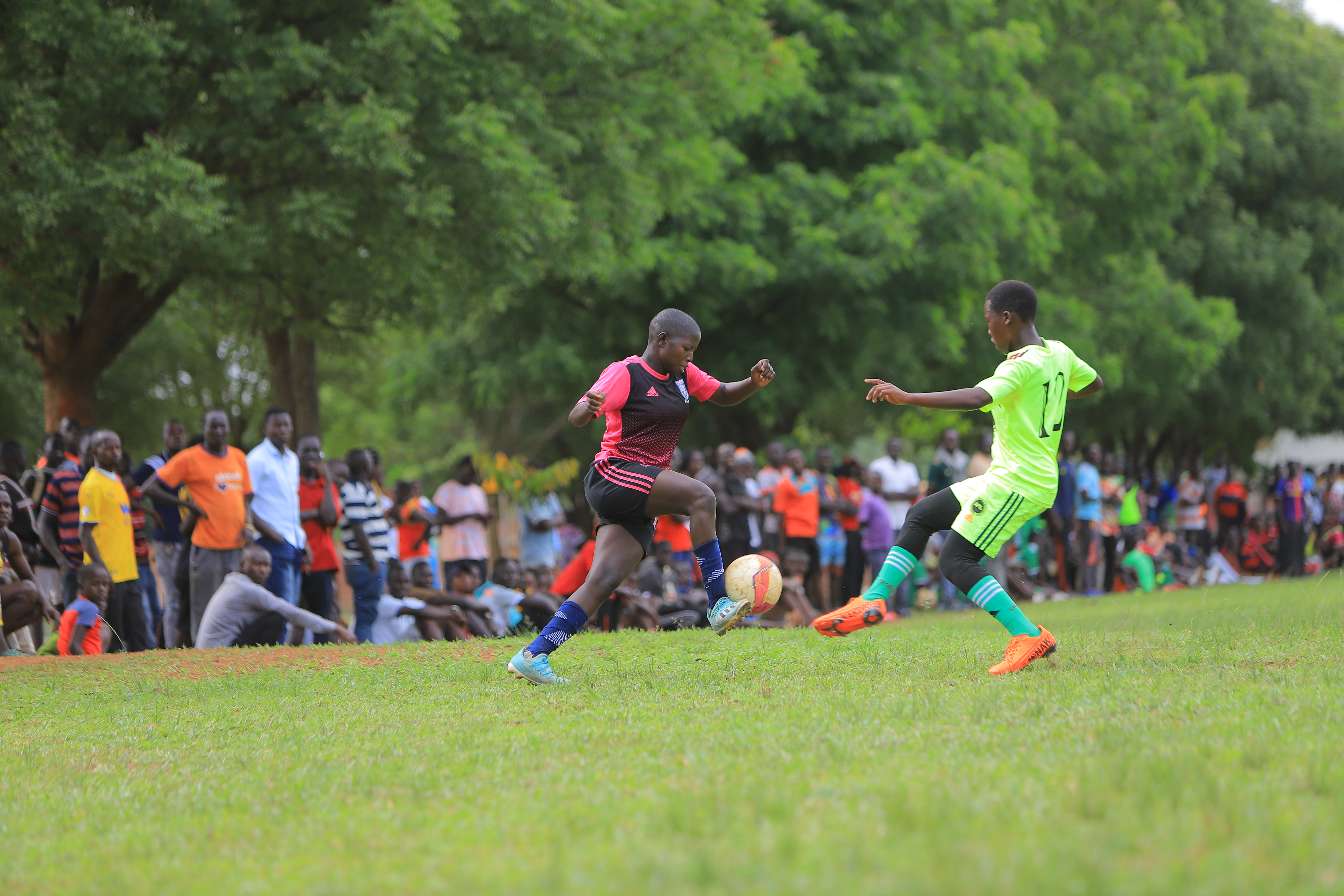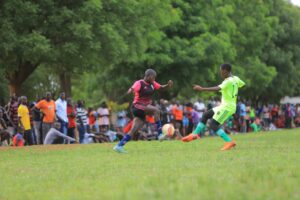 The 2019 USSSA Fresh Diary Games National finalists St. Noa Girls Secondary School-Zana beat Aringiespe 5-0 to embark on their first title dream.
St. Noa Girls-Zana scored through the Burundi import Erycca Kanamunyeza (X2) and a goal from Sarah Babirye, Angel Auki Kigongo and Immaculate Twesingize.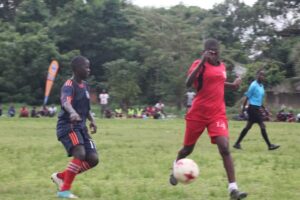 The biggest win of the day came from the 2018 National champions Gadafi Integrated Academy.
Gadafi white washed Kapchorwa SS 10-0.
Multi talent Sophia Nakiyingi scored a hat-trick, and a brace from Joweria Nagadya, Brenda Kwaka and Samina Nakalyowa and a goal from Patricia Atulinda sealed the 10-0 victory.
Wakiso district champions Taggy High School Entebbe started with a 3-0 win against St. Francis Busunju.
Moureen Nankinga scored a brace as Phiona Arachi sealed the 3-0 win with a goal.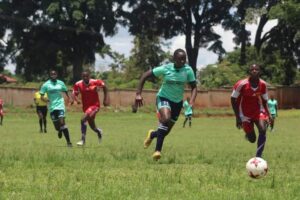 Rines SS who are also Wakiso district finalists through U17/20 forward Eva Nagayi, Phiona Arachi and Kauthra Nambuusi beat Kisozi Seed School 3-0.
In the other games of the day, Olira High School won 3-0 against Nyondo SS. Mary Lotyang, Cecilia Apiong and Immaculate Ailigant scored for the Soroti based school.
Whilst, Fort-Portal giants King of Kings beat Alere Secondary School 5-0.
MATCHDAY DAY ONE SELECTED RESULTS
St. Noa Girls Secondary Schools-Zana 5-0 Aringiespe
Kawempe Muslim 5:0 Kibingo SS
Olila High School 3:0 Nyondo
Secret Heart 1:0 Boni Council
Akwang SS 0:1 St Raphael
Rines SS 3:0 St Francis .
Sheema 1:0 Kisozi SS
Gadhafi 10:0 Kapchorwa
Bishop Mukono 1:0 Bugisu
PEAS Kichwamba 0:0 Bukulula SS
Nkoma SS 0:2 Devine SS
St Charles Lwanga 0:0 Panyadoli
Taggy High School 3-0 Mubende Army
Bohobe 0:0 Ishaka Victory
Namutumba 1:1 Ruhinda
Kabugasha 0:3 Acaba
St.peters Nsambya 0:11 Jinja SS
YY Okot 1:0 St. Mary's Asumpta.
Nyondo SS 0:0 Kihihi
Kyabugashi 2:0 Light SS
Rines SS 3 : 0 St Francis
Kisozi Seed 0: 3 Rines SS
King of Kings 5:0 Alere Sec
Kayindu S.S 3-0 Lammennas SS