USSSA Boys Football: Kitende beat Kitovu to match Kibuli as record winners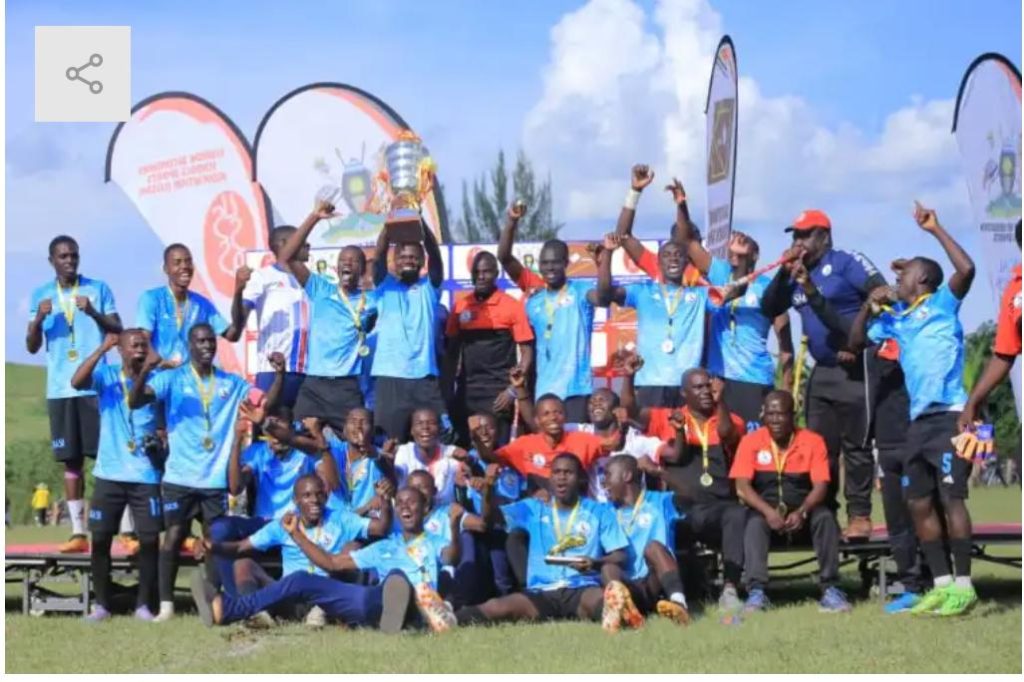 St. Mary's Kitende have beaten St. Henry's College Kitovu 1-0 in the final of the Uganda Secondary Schools Sports Association (USSSA) boys football to successfully defend the crown.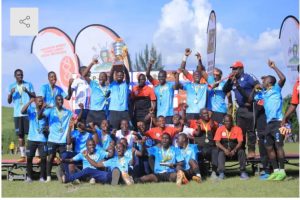 This year's triumph is their 11th title to join Kibuli as joint record winners.
Habib Oloya scored the winner for St. Mary's Kitende beat at Nyakasura School in Fort Portal.
Kitovu had beaten Kitende 2-1 in the group stage to advance to knockout as leader for Kitende to only qualify in the second place.
Kitende who joined the games in early 2000s have now won the trophy eleven times since their maiden  2004 title.
They also won 2006, 2007, 2008, 2011, 2012, 2013, 2015, 2019 and 2022.
The four semi finalists including Amus College, Royal Giant, Kitovu and Kitende will represent Uganda at the Federation of East African Secondary Schools Sports Association (FEASSSA) games this August in Huye City of Rwanda.
Previous winners of the USSSA Football Boys' Championship;
Kibuli SS – 1989,1991, 1992, 1993, 1995, 1996, 1998, 2000, 2005, 2014 & 2016
St Mary's SS Kitende – 2004, 2006, 2007, 2008, 2011, 2012, 2013, 2015, 2019, 2022 and 2023
Kololo SS – 1986, 1987, 1990
Old Kampala – 1999 & 2003
Buddo SS – 2009 & 2018
Jinja SS – 2017
Bishop Nankyama – 2010
Nagalama Islamic – 2002
Ngabo Academy – 2001
St Leo's Kyegobe – 1997
Lubiri SS – 1994
About Author