Uganda shines at All Africa Senior Badminton Championship in South Africa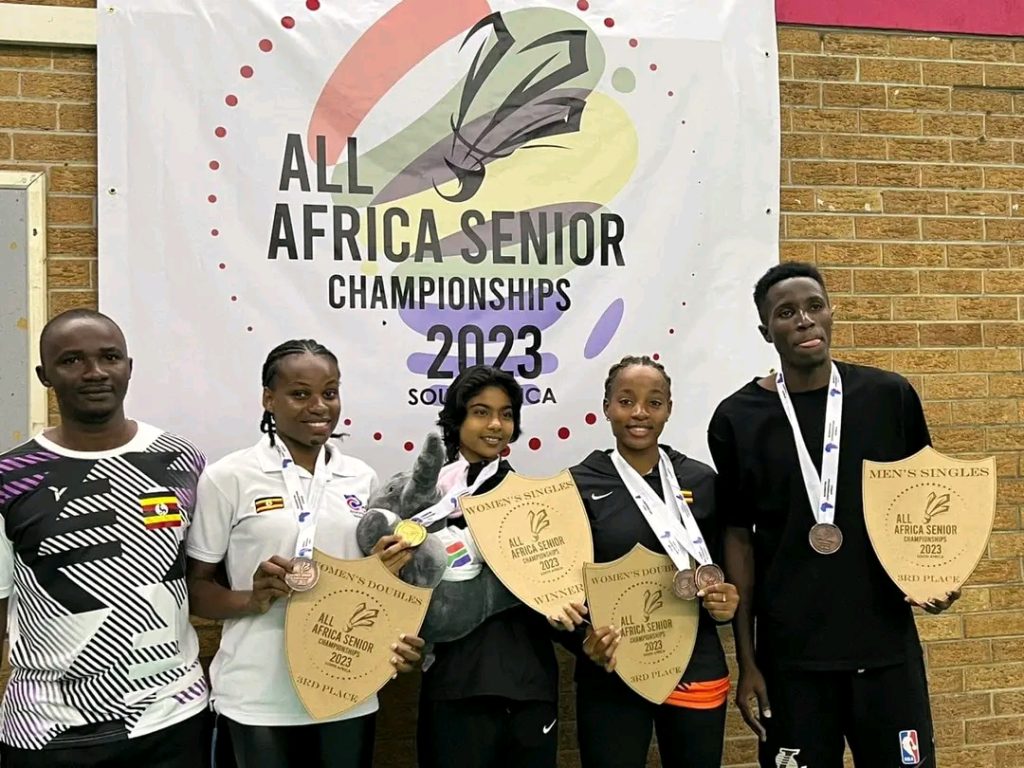 Uganda shines at All Africa Senior Badminton Championship in South Africa
Uganda Badminton national team staged a star five performance at the concluded All Africa Senior Badminton championship in South Africa.
Fadila Shamika, Husina Kobugabe, Gladys Mbabazi, Brian Kasirye won medals for team Uganda.
The most exciting performer at the championship was Uganda's 17 year old Fadila Shamika Mohammed who won a Gold medal for the women singles.
This was the first time in Uganda's Badminton history to win a Gold medal at this championship.
The 17 year lad beat all the continent's finest in women's singles to fly Uganda's
Uganda won bronze medals in the [women's Singles, women's Doubles and Men's Singles];
The Bronze medalists in different categories include Husina Kobugabe with two (2) medals in Women Singles and Doubles respectively, Gladys Mbabazi Gladys (1) in Women's Doubles and Brian Kasirye (1) in men's Singles .
The contingent to South Africa was led by Ndejje University Sports Tutor and Badminton Coach Ivan Karimunda.
Full team that represented Uganda
Men
Kasirye Brian [Ndejje Univ)
Muyanja Amos [Ndejje Univ]
Lubega Muzafaru [Ndejje Univ]
Emodu expedito [Kibuli SSS]
Owinyi Augustus [Victoria Univ]
Mwambu Keneth [Makerere Univ]
Women
1. Kobugabe Husina [Ndejje Univ]
Mbabazi [UCU)
Naluwooza Tracy [Mbogo High School)
About Author