Uganda Rugby Union, Nile Special Extend Food Relief To Players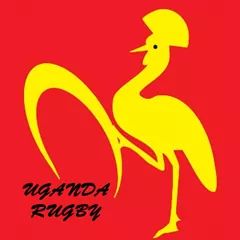 Uganda Rugby Union, together with the current top-flight league sponsor, Nile Special Stout, have come to the aid of the most vulnerable players featuring with local clubs across the country with food relief items as support to take them through this COVID-19 pandemic lockdown.
The food relief items were officially handed over to different clubs representatives at Velocity Bar and Grill in Kyanja, a Kampala suburb on Friday, the 1st May 2020.
Ten (10) clubs fashionably playing in the top-flight men's league, four (4) clubs in the men's regional competitions and three (3) women's regional championships with a total of 8 teams will benefit from this program. The food relief will go through the respective parent clubs to players.
"This support will be given to players through their parent clubs. So it will be the respective clubs to distribute the kitty as per varrying needs of players. We would like to thank the clubs for their continued cooperation with the stipulated guidelines as communicated by the government of Uganda", said Uganda Rugby Union president Godwin Kayangwe.
All official rugby activities, including the Nile Special Stout Rugby Premier League were put on hold on 19th March 2020, following the government's announcement of a 32-day suspension on all sports events across the country which later was followed by partial lockdown of different sectors.
The government directive came at a time when the rugby league had five more Match-days to the season climax. Thirteen (13) out of 18 rounds were played at the time and all the remaining five are to be played after the lockdown.
By the lockdown period, Hima Cement Heathens were the table leaders with 63 points and Betway Kobs followed in the 2nd on 58. At the bottom of the table, Makerere IMPIS ranked 9th and Shell Rimula 10th on 11 and 6 points respectively.
The other affected side were Uganda's men's sevens National team who were preparing for the Olympic Repechage Qualifier tournament which was slated for June in Paris, France this year.
There is an expected overload of competitions when the lockdown is lifted locally and Internationally and this calls for high level of fitness shape during this lockdown to match the desired standards and performances as the Uganda rugby Union president Godwin Kayangwe noted.
"I urge players to stay fit as we may be overwhelmed by a lot of competitions when the lockdown is lifted globally. As you may know Olympics 2020 has been postponed to 2021 and our National 7s management team is working out something to keep players focused and ready for Qualifiers whenever they are communicated". Union president Godwin Kayangwe.
About Author