TRANSFER: Bright Stars in Pursuit of Former Buddo SS Forward Emmanuel Loki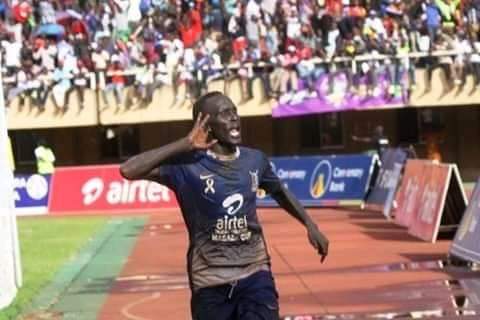 StartImes Uganda Premier League side Bright Stars are chasing the signature of lanky South Sudanese forward Loki Emmanuel .
The South Sudan born towering striker is notably remembered netting the winning goal in the 2019 Masaza Cup pulsating finals nodding in a Gabriel Eragu cross passed a hapless Mutumba Adadi in the Busiro goal as Bulemeezi clinched the trophy in extra time with a 1-0 win.
He was also a component in the 2018/19 Buddo Secondary School's invisible side that dominated the Uganda and East African Secondary schools championships.
He won the famous Copa Coca-Cola championship at Mbarara and the Federation of East African Secondary Schools Sports Association (FEASSSA) championship held in Masanze, Rwanda in 2018.
In his Secondary School final year (2019), Loki guided Buddo SS to her historic first Wakiso District championship before helping them finish third and second in the Copa Coca-Cola and FEASSSA championships held in Jinja and Arusha, Tanzania respectively.
About Author