The Lion Sports Academy Ntungamo Secures Another Sponsor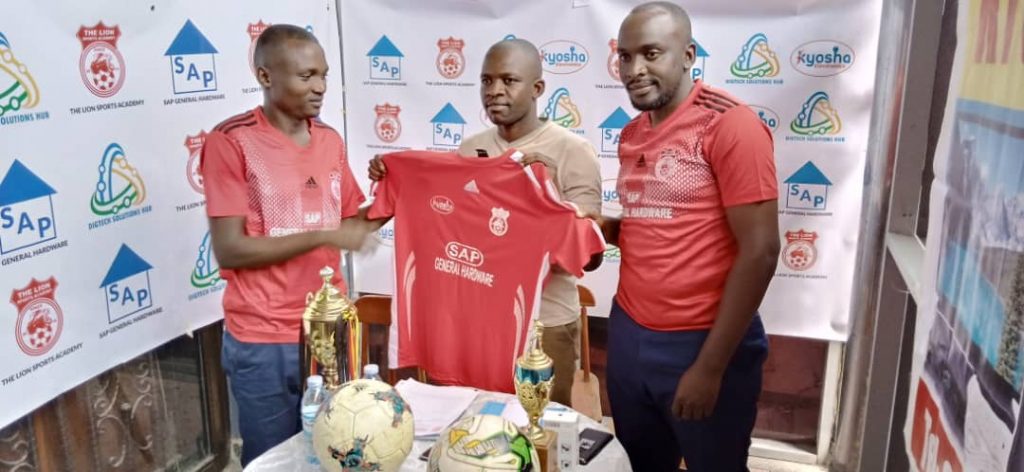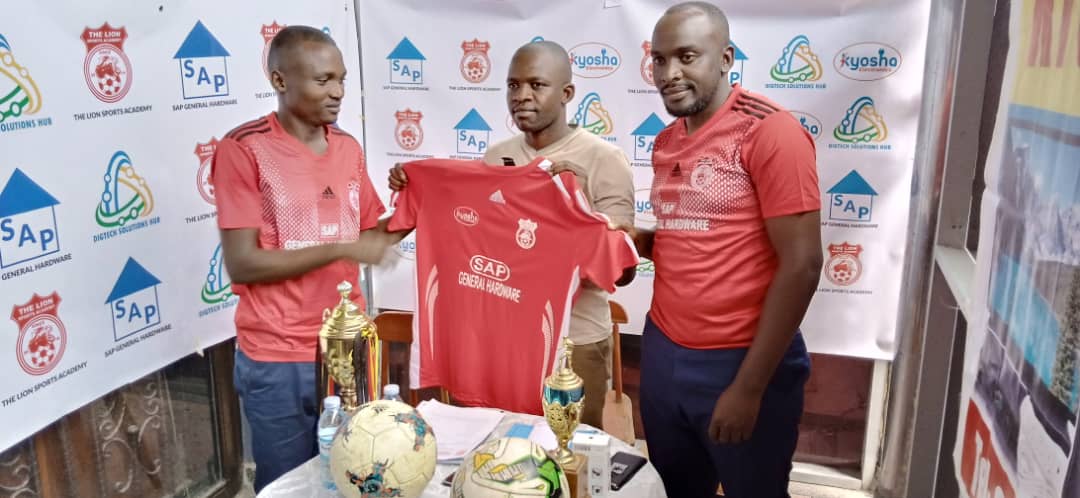 As FUFA release new stringent regulations on Academy football in Uganda, the Ntungamo based Academy, The Lions have unveiled another sponsor, just two months after securing SAP Hardware.
If you follow the Football work The lion Sports Academy is doing, you will admire to be part of the Academy.

With the inception of only two years, Mr. Ronald Alonso has proven to be among the best young Football CEO's in the West in development of the game in the next generation.
In June this year, The Lions Soccer Academy acquired their first ever shirt sponsor known, SAP General hardware worth 6M for three years contract.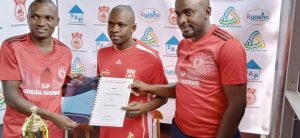 On Tuesday 4th, August the Ntungamo based Academy unleashed Sponsorship deal from KYOSHA Electronics worth 6M for a period of three years.
KYOSHA ELECTRONICS is run and headed by Bweteere Alex a young man who has also risen so fast in the business sector around the Ntungamo community.
The Lion Sports Academy will now pocket 12M from these two deals seen just 3 months after their second anniversary.

Talking to Nim Sport Uganda, Bweteere Alex Managing Director Kyosha Electronics had this to say.
"Being part of Football has always been my dream but teams around have not been serious and interested in such offers like i have seen The Lions do"
"I promise to support the Lions to the level they want to reach if they are straight forward and acting professional. When a bussiness man support you with funds,you need to try hard to see he is happy and the business Continue running but I trust this academy for it's milestone so far taken" he added.
Kyosha Electronics deals in selling of all electronic services located in Rubaale Ntungamo the only whole sale shop that gets these goods direct from abroad in Ntungamo Municipality.
Talking to CEO Lions Ronald Alonso,
"Football is no longer for leisure and pleasure, if you see how FUFA is structuring it's programs to develop the game, you realize you need to start now restructuring your self to keep the pace with the federation and professional level they need us to be"
He also hinted on the re-registration of all academies and new rules set by FUFA to be a progress, It's obvious going to affect most of us but we need to accept and suffer for these changes if we need to grow.
About Author