STAR PROFILE: The Mysterious Story of Asubo-Gafford Ladies' Goal Poacher, Nakyanzi Nuluh
Since the inauguration of the world's most popular sport [Football] at the pearl of Africa soil in 1897 by Rev. Archdeacon Robert Henry Walker of Namirembe Missionary Society, the mothers of the land found it hard to procreate a number of typical goal poachers needed by the nation.

The challenge is not at the male's side but it also at females' wing.
However, Nim Sport has tabled you the mysterious story of the few goal poachers in Uganda women football any club on the continent would wish to have in the squad and this is none other than Asubo-Gafford Ladies forward Nulu Nakyanzi aka Afta Pain.
In Uganda it's very hard to find a women footballer with all the attributes of a complete forward like Nuluh Nakyanzi who is good at ball control, a forward with a typical eye for the goal, Crested Cranes tactician should always start with while summoning any squad to represent Uganda anywhere.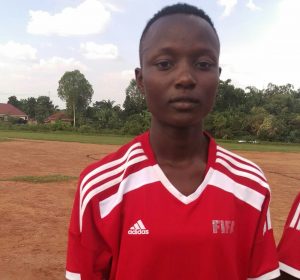 Asubo-Gafford Ladies forward who is the last born in a family of 13 children, eight girls and five boys was born on 12th/Dec/2002 in Mulago Hospital, Kampala to Late Bizimungu Said and madam Nakabugo Mariam the resident of Entebbe Wakiso District.
The 2018/19 Women Elite League and Women cup silver medalist with Masindi based side, Lady Doves FC, joined Asubo in mid-season of 2019/20 and with Mustafah Kayinda coached side, she has four goals on her back in her debut game which was against Paidha Women in Zombo, she netted a hat trick.
Education Journey
For starters, Nuluh Nakyanzi aka Afta Pain is a Rwandese born in Uganda and due to her naughtiness she spent most of her childhood in Kiboga boarding schools.
"We don't originate from Kiboga, my mother came from Rwanda and settled in town [Kampala] but since I was too naughty, they decided to take me to Kiboga where I was until 2016." The prolific goal poacher told this website in an exclusive interview.
Nakyanzi sat her Primary Leaving Examination at Kisolooza Parents Primary School, Kiboga District in 2014 before joining St Paul Kiboga for her form one and two respectively who later switched to Uganda Martyrs Lubaga in 2017 for senior three edition.
Nakyanzi later joined Katuuso Community School where she acquired her Uganda Certificate of Education in 2018 and had first year of her advanced level education at the same school before shifting to Gombe SS, Butambala where she currently studying from.
She is pursuing Divinity, Art,Luganda and ICT.
Nuluh is eying to be a fashion designer.
Football Journey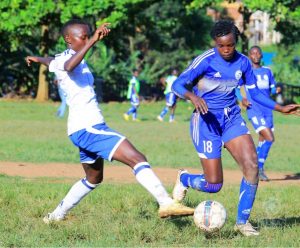 Nuluh's family was blessed by football talent and the all 13 children ever tasted the sweetness of a beautiful game but they had only one challenge, their parents never wanted them to go with it but Nuluh and her sister Fatuma Nakasumba glued on what they desired from childhood.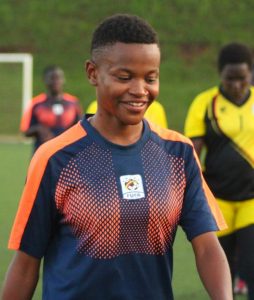 "What I can tell you, all my sisters and brothers ever played football but during my elders' time women football wasn't serious but I and Fatuma persisted though our mum never wanted us to play football."
Nakyanzi whose football career broke through in 2017, got much inspiration from She Corporates and former Crested Cranes custodian Matovu Fatuma and the forward revealed to this website that she loved the custodian to the extent that she used to cry whenever Fatuma concede a goal.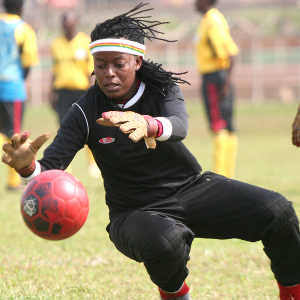 "I was inspired by Fatumah Matovu, have never met her but I had many people talking about her and from there I started loving her and I first watched her in 2016 at Nakivubo, they were playing against Kawempe, I loved the way she used to command the defense." Nuluh revealed.
"I was also forced to go to Njeru to again watch her in CECAFA, and I never sat in pavilion where we were told to sit, I sat near the posts where she was such that I view her well, and that first goal she conceded against Ethiopia made me to cry but surprisingly till now I have never talked to her." She added.
According to Nuluh Afta pain, a day came when a certain man from Gayaza was looking for girls who have idea of football, he took Nuluh and her sister, Fatuma Nakasumba and their journey started when they met Coach Nkugwa Rogers who took them to Uganda Martyrs High School Lubaga in 2017.
On why she didn't become a goalkeeper and yet her role model in women football is a goalkeeper, Nakyanzi said this; "Before knowing Fatuma I used to watch Premier league and loved Manchester United's Berbatov [Dimitar Ivanov Berbatov] and he made me to become a forward."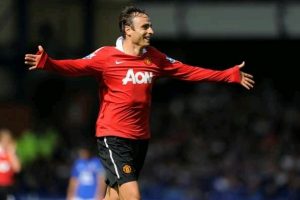 Though they gotten a chance and admitted at Martyrs for form three, only two terms at the school were enough for them with by then their coach, Rogers Nkugwa to shift to Katuuso Community School where they spent two years and helped the school to reach on playoffs of regional league.
In 2018, Nuluh was among the squad that represented Kampala region in Airtel raising championship held in Fortportal, Kabalore District and the performance she displayed, tempted the by then Lady Doves FC tactician Oliver Mbekeka who later persuaded Nkugwa to release Nuluh to join the Masindi based side, to which Nkugwa accepted.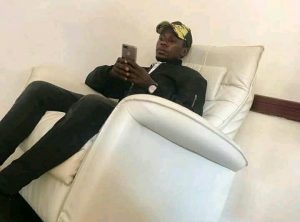 At Lady Doves, Nuluh managed to score 10 goals in both Elite league and Women cup and won two silver medals in 2018/19 season before joining Asubo-Gafford in 2020 on loan.
Nuluh like other players, she is working hard also to don Crested Cranes colors and she revealed that if her contract does expire at Lady Doves and she doesn't renew it, she prefer to join She Corporates.
Profile
Name: Nakyanzi Nuluh
Nickname: Nuluh Afta Pain
Date of Birth: 12th, December, 2002 (20 years old)
Place (Hospital) of Birth: Mulago Hospital, Kampala District.
Place of birth(Village): Entebbe, Wakiso District.
Parents: Late Bizimungu Said and madam Nakabugo Mariam the resident of Entebbe Wakiso District.
Position: Forward.
Strong foot: Right.
Weight: 50kg.
Height: 5.6ft.
Shirt number: 16
Current club: Asubo-Gafford Ladies
Previous clubs: Katuuso Communtiy School WFC, Lady Doves FC
Role model: Fatumah Matovu (She Corporates FC), Dimitar Ivanov Berbatov (Former Manchester United forward)
Credited persons: My Family, Coach Nkugwa Rogers (Uganda Martyrs WFC coach), Oliver Mbekeke (Former Lady Doves coach), Resty Nanziri (Kampala Queens forward), Asubo-Gafford Ladies Management .
Achievements:
2019- Silver medal, FUFA Women Elite League
2019- Silver Medal, Women Cup
Best players played with: Riticia Nabbosa (Lady Doves), Babirye Winnie (Tooro Queens), Shakira Mutiibwa (Asubo-Gafford Ladies), Zalwango Sheebah (Asubo-Gafford Ladies), Fatumah Nakasumba (Kampala Queens).
Best Moment in Football: When I score goals.
Worst Moment: When I don't do what my coach expects from me.
Likes:
Dish: Matooke and Chicken.
Hobbies: Playing football.
Youth career:
2017: Uganda Martyrs High School Lubaga
2018-2019: Katuuso Community School
2020: Gombe Secondary School, Butambala
Senior career football:
Club football
2018-2020: Lady Doves FC
2020-Todate: Asubo-Gafford Ladies FC
National team:
No cap yet.
About Author