Coaches Highlight The Impact Of New Astro turf On Rays Of Grace Academy Growth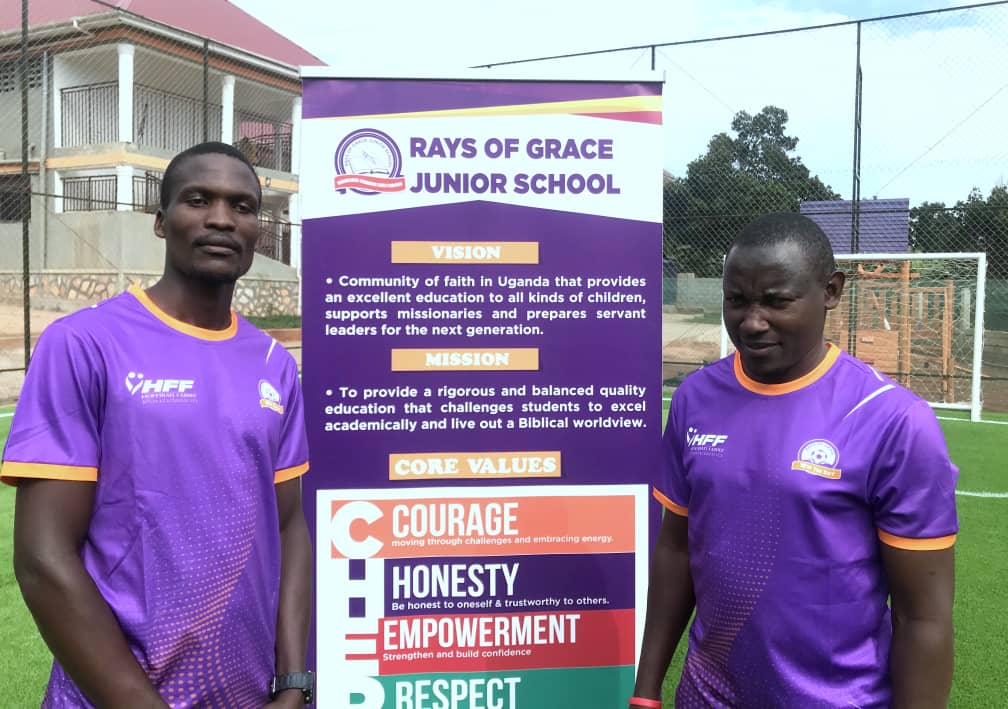 Rays of Grace Soccer Academy, the project that is under Rays Of Grace Junior School situated in Njeru, Buikwe District early this month unveiled a multi-million sports facility.

The AstroTurf ground of seven-aside capacity is the official home ground for the Academy that won FUFA Odilo inaugural tournament.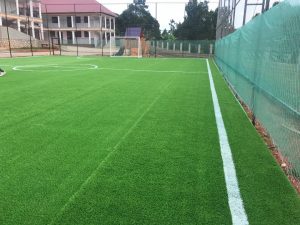 Though football in Uganda is still in hibernation due to COVID-19 pandemic, Nim Sport took a step to interact with the Academy's tacticians to throw more light on how the turf will help them to groom talents once football activities resume.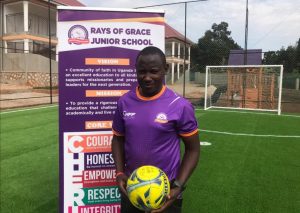 "It's a great initiative to have such a turf at our school, because few schools have such turfs and this will attract more children to join the school, those with talent and those who wish to learn football." Head Coach Rays of Grace Academy told this website.

About how to use the turf that might be new to most of kids, Assistant coach Kato Erimiah asserted that it will be a great advantage to them since now they have it at their home and it found them when prepared for it.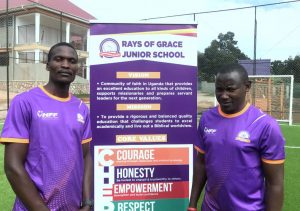 "We are always prepared for any challenge or change that comes our way." Said in his opening statement.
"We have been playing on different turfs, artificial one inclusive and we won trophies. We had a tournament at an artificial turf in Industrial area and we won it." He added.
"So now the turf is at our home, we going to use it whenever we would like and it will be an advantage for us once we find tournaments on such grounds.".
The school and Academy's director Roberts Kiwanuka while unleashing the turf, revealed that the seven-aside ground is only the infant stages of the project, that it's to have more pitches from seven-aside to eleven aside.
And his target is Rays of Grace to be a model Academy in Africa.
About Author