Stanbic Uganda Cup: Round of 16 draws on this week shortly after FUFA orders a reply between SC Villa and BUL FC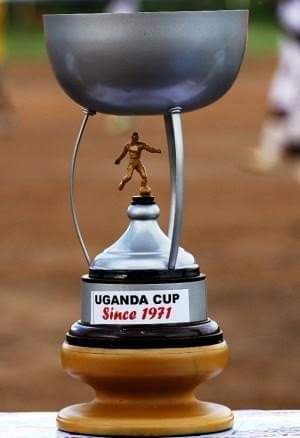 Round of 16 draws of the 49th edition of the Stanbic Uganda Cup are confirmed to be held this Tuesday, the 28th February.
The event is to be held in the morning hours at FUFA Complex in Mengo, Kampala.
15 teams are so far confirmed at this stage, with West Nile Regional League side Paidha Black Angels being the latest after boardroom decision.
Paidha replaces Kampala Regional League side Kisugu United who was booted out by FUFA for using ineligible player.
Kisugu United had won the Blacks 5-4 in spot kicks at the round 32 after the two sides played to a one all draw.
In an over turn of events, BUL FC and SC Villa will also replay their game to confirm the 16th team at the round of 16
Defending champions BUL had won the round of 32 1-0 but FUFA ordered for a replay after SC Villa petition for the cancellation of their would be goal by assistant referee Khalid Muyaga who was also banned
Kitara, Wakiso Giants,  Soltilo Bright Stars,  Vipers SC, Mbarara City,  Bunyaruguru United,  Kiyinda Boys,  Paidha Black Angels, Onduparaka,  Express, Ndejje University,  Adjumani TC,  Calvary FC,  Police FC and KCCA FC are the 15 teams at the round of 16.
This year's final will be hosted by Northern region football association in the city of Lira.