ARC title contention still levelled as Gary grabs seventh Bandama win with not points registered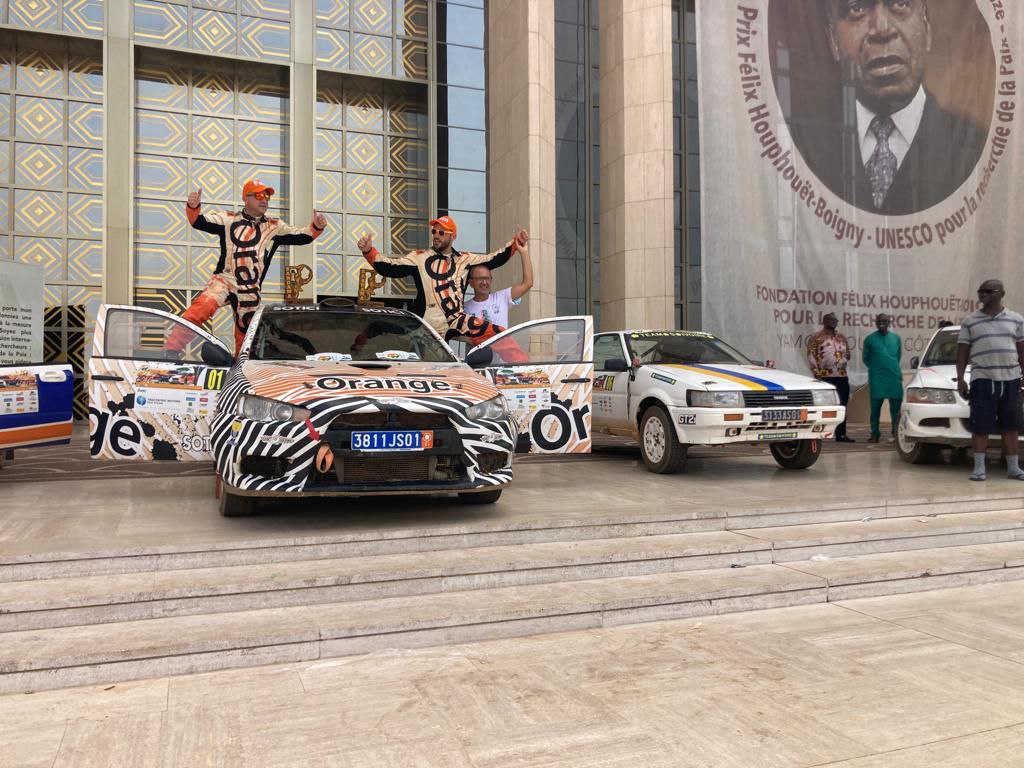 Gary Chaynes winner of 49th Bandama rally edition
By Frank Kaheesi- Head  FMU Media
IVORIAN speedster Gary Chaynes registered his seventh Bandama rally win over the weekend, after beating his fellow homeboys by a massive 24 minutes margin, 58.7seconds.
Co-driven by Romain Cosmas in Mitsubishi  Evox, the Orange-sponsored crew swept all stages clean from day one to end with the fastest time of two hours, 12 minutes 11.6seconds.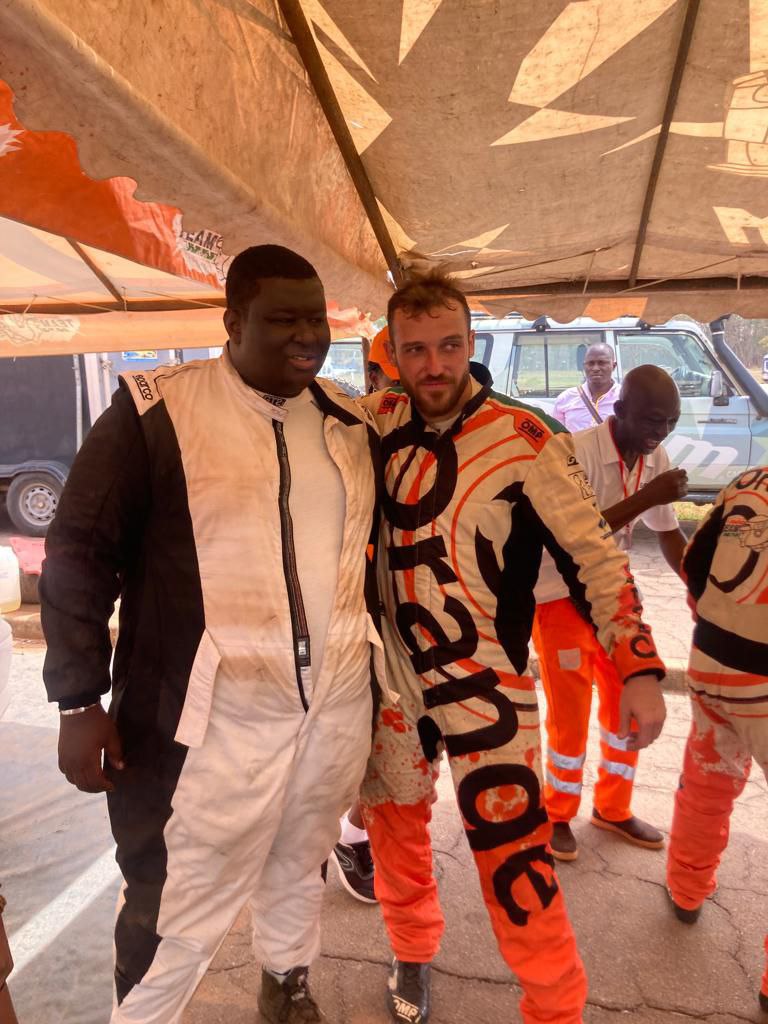 Gary (R) with teammate Malick Gueyes who finished 6th overall
It's however unclear whether the 2014 African Rally champion will compete  for this year's ARC event after not registering to score points at his home event.
"No I can't participate in the ARC this year, I don't have the budget," said Gary when contacted after the rally.
This created a breather and levelled grounds for interested contenders like Kenya's  Karan Patel, Piero Canabbio and Uganda's Yasin Nasser, who are planning to embark on their African title dreams starting with Equator rally in Voi set for  17th-19th March, 2023.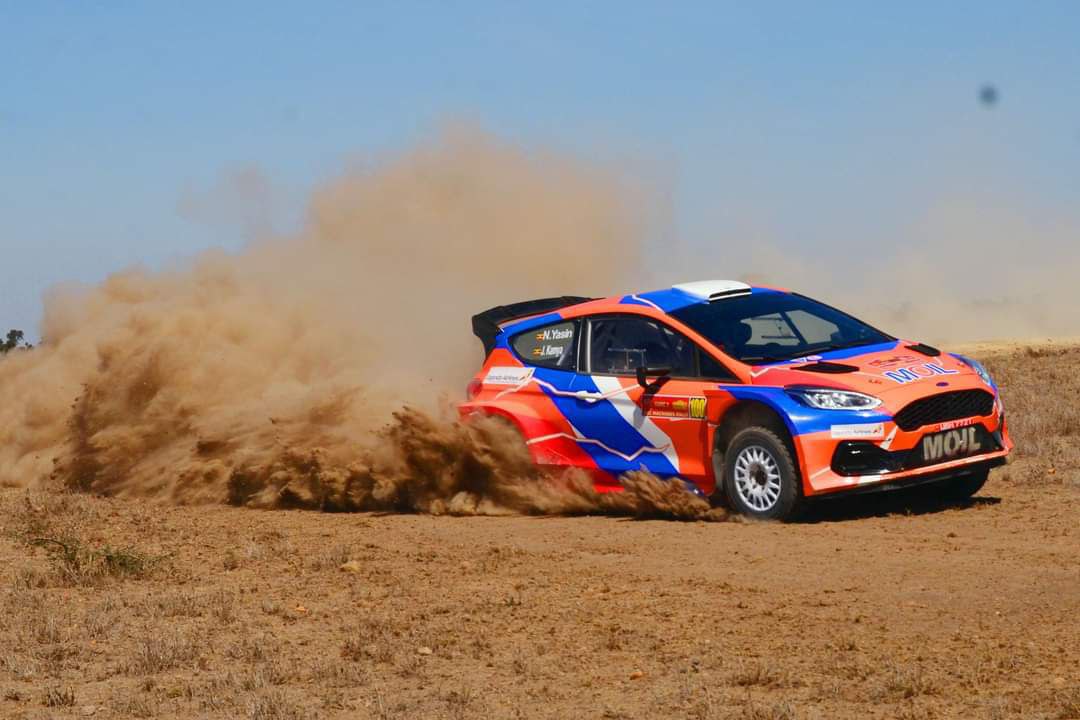 Uganda's Yasin Nasser in action in one of local events
The three will be outing in their state-of art R5 machines, Patel and Nasser in Ford Feista and Canabbio in Hyundai i20 respectively.
"So we are all on level playing field," intimated Karan Patel when as about his miss out at 49th Bandama rally.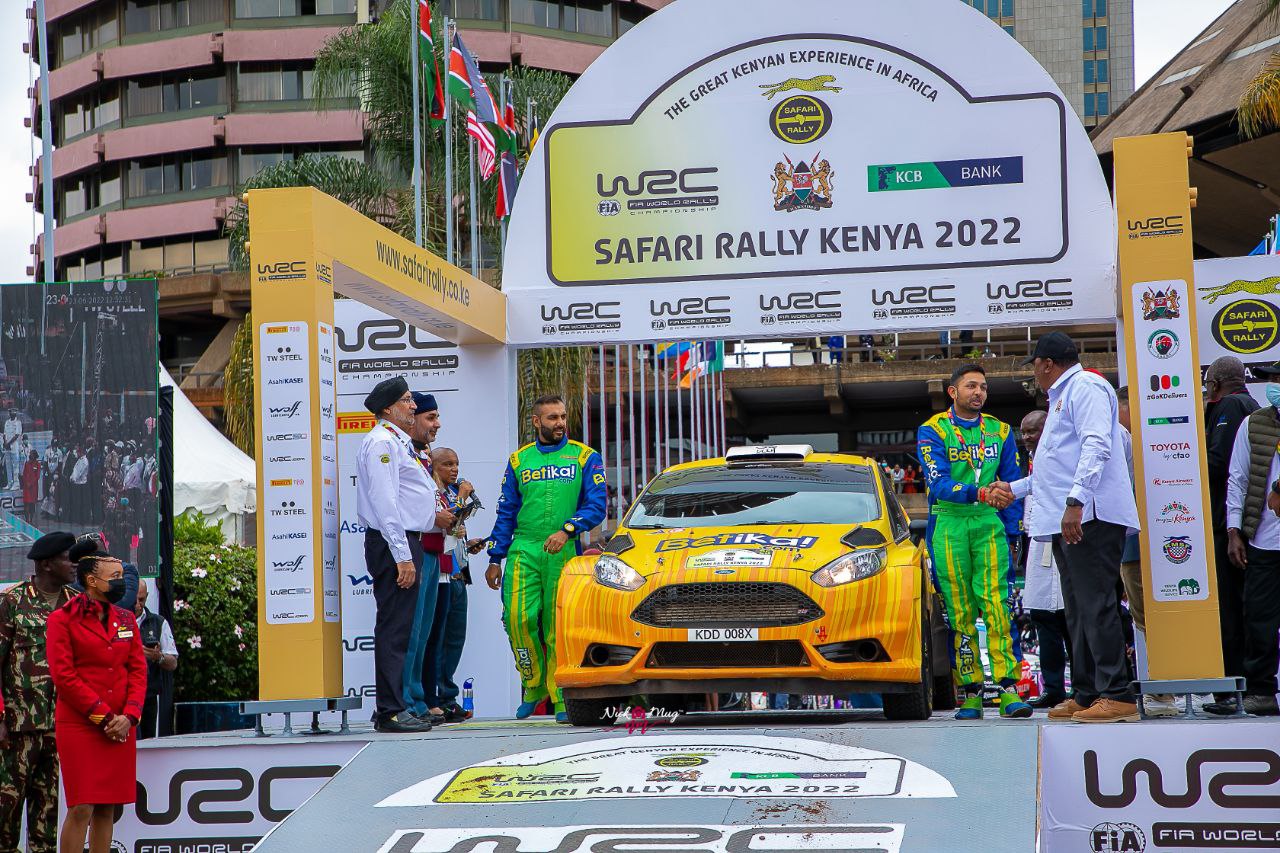 Kenya's Karan Patel coming for second attempt at ARC 2023
Patel lost 2022 ARC title to Zambian couple crew of Leroy Gomez and Urshlla Gomez, who had earlier scored points in Cote D'ivoire that the Kenyan missed, and had the title scores settled at last round in Zambia.
"No one scored ARC points at Bandama rally much as they entered ARC round but not registered," confessed , William Louw, FIA African  coordinator and Safety delegate.
This signals an open battle field at second round in Voi, with some considerable ARC entries anticipated, as it may be logistically handballed for crews for the six rounds left.