Royal Giant High School boss Benon Ntambi clears air on failed travel to Durban South Africa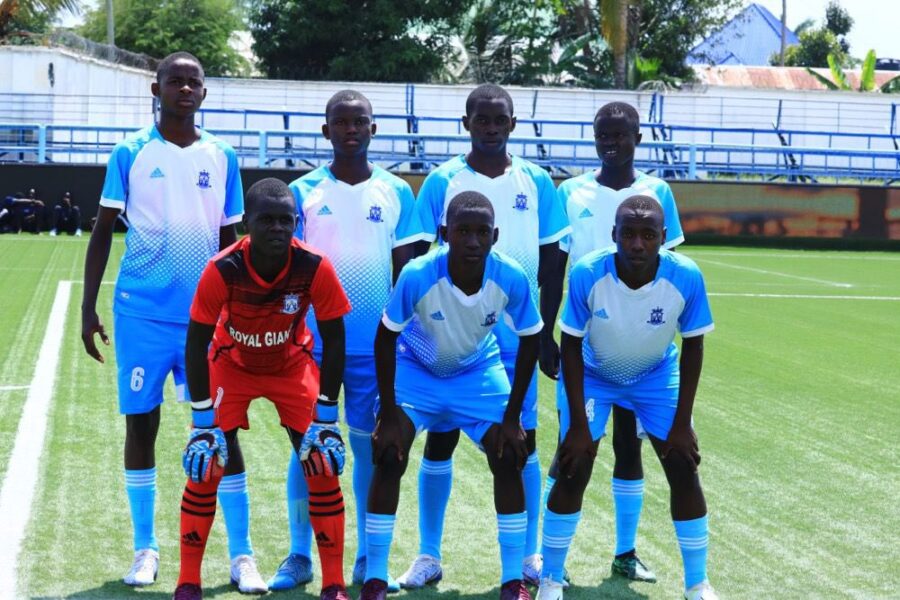 After a series of attacks to FUFA, Uganda Secondary Schools Sports Association (USSSA) and respective officials, Royal Giant High School boss Benon Ntambi has thrown clarification on their failed travel to Durban, South Africa for CAF Africa schools championship.
The Mityana based school had qualified for the inaugural CAF championship after it's triumph in the East African qualifiers held in Tanzania.
However, it's failed to travel to Durban South Africa due to denied Visas gave birth towards numerous FUFA and USSSA officials from different people as Ntambi clears the air below,
"My name is Benon Ntambi, Director Royal Giant High s School Mityana!
There is a lot of false information and fabricated stories about the team in regard to our failed trip to South Africa.
I want to make several issues very clear.
In all the struggle, FUFA and USSSA have been very supportive right from the start through and through. FUFA financed the Air tickets and USSSA financed the visa fees.
FUFA and USSA staff and executives including Hajat Aisha, Richard, Mr Watson Edgar, Ms joan Namusisi, Mr. Mugisha Justus and others gave us immeasurable support in facilities, logistics, guidance and direction.
People who fabricate stories that FUFA is responsible for denying us VISAS are either misinformed, or intentionally trying to soil the name of the federation by using Royal Giant High School.
Our failure to receive Visas cannot be blamed to the federation or its officials because FUFA contacted all possible organizations on behalf of the school. For information. The S.A embassy was approached by so many Insinuations Including the Ministry of Education and sports, National council of sports, Ministry of Foreign affairs, CAF, South African home affairs ministry, minister of Sports SA, and others. All was effort of FUFA. Mr. Edgar Watson was in constant touch with me all the time. Mr. Mugisha Justus was calling South Africa and updating us on available options regularly. Richard Mudibanga walked with me office to office to fix the issue. People who are fabricating stories Intend to soil FUFA's name and the to damage officers and executives of FUFA and USSSA. They are very un fair and probably seeking to meet their own Agendas
Conclusively therefore, on behalf of Royal Giant High School and on my own behalf, I extend sincere appreciation  to FUFA and USSSA and all the people mentioned in this message. You did all you could  and your effort can neither ever be criticized by Royal Giant fraternity, nor ever be under estimated".
Benon Ntambi.
Director.
The CAF African Schools championship got underway this ending week.
About Author