Reports: Kabaka Committed to Pour 600M Into Masaza cup to Occur This Year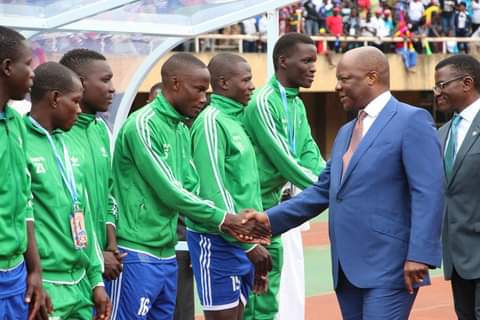 As the Buganda Masaza Cup organizing committee awaits clearance from the football mother body (FUFA), National Council of Sports, ministry of health and relevant security bodies in regard to SOPs, rumors has it the Kabaka is behind the push to ensure this year's edition is not missed.

Sources close to the Buganda throne revealed to this website that the Kabaka Ronald Muwenda Mutebi Kimera II is ready to offer 600 million shillings for this year's Masaza football tournament.
The delayed kick off for this famous annual tournament is attributed to the outbreak of COVID-19 pandemic which led to a country wide lockdown in March and stalled all sports activities in the land.
Defending champions Bulemezi will feature in this year's opener with any opponent declared by the organizing committee if the tourney is given green lights by the authorities.
About Author