FIFA U-17 WWCQ: Uganda Start Training Ahead Of Cameroon Tie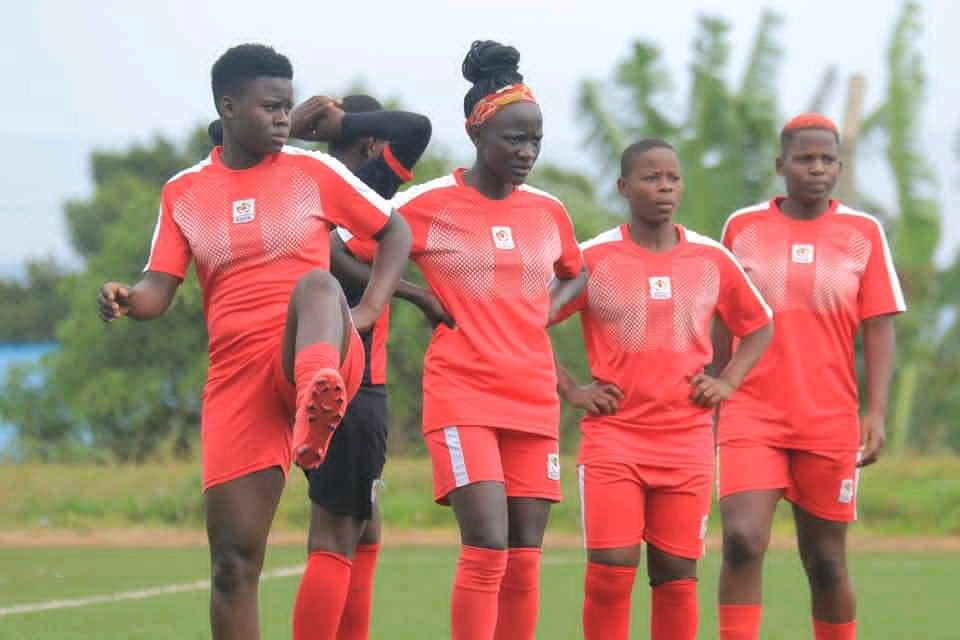 By: Kayiira Jackson
Uganda U-17 national women football team, officially started training today Friday, 09th October 2020 at Lugogo ahead of Cameroon double header fixture.

The 2019 CECAFA U-17 women championship winners entered residential camp on Monday and today, they have kick started on pitch training and assistant coach Hadijah Namuyanja revealed the drills done on day one.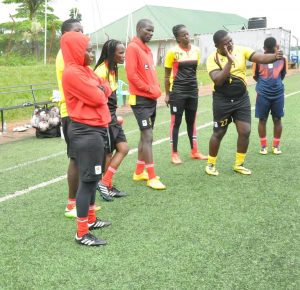 "The girls have been working from home because we have been giving them notes via social media" Ayub Khalifa's assistant said before adding.
"Today we worked on body conditioning, their agility to play and they are not badly off. And no doubt our girls are very talented and skilled but it's our role as coaches to remind them and put them in position to play."
The head coach Ayub Khalifa Kiyingi didn't attend the team's training session for the first time since he was handed the role. This is because on Thursday 08th October 2020, he tested positive to COVID-19 and was asked to go into self isolation and the doctors monitor him.
In November this year, Uganda will have double header fixture against the west African giants Cameroon in FIFA Women World Cup U17 qualifiers.
The aggregate winner will join the other two qualified countries to represent Africa in the final tournament to be hosted by India in 2021.
To reach this level Uganda eliminated Ethiopia on aggregate 5-1 and Tanzania 6-2 after the double fixture.
Thirty players were summoned.
Goalkeepers
Daphine Nyayenga- Uganda Martyrs High School
Joan Namusisi – Isra Soccer Academy
Zulaika Ngamita – Asubo Gafford Ladies
Defenders
Grace Aluka – Kawempe Muslim Ladies
Samalie Nakacwa – Kawempe Muslim Ladies
Sumaya Komuntale – Tooro Queens
Bira Naddunga – Olila High School
Gillian Akadinda – Olila High School
Gloria Namugerwa – Uganda Martyrs High School
Stella Musubuka – Kawempe Muslim Ladies
Patricia Akiror – Ajax Queens FC
Midfielders
Winnifred Kwatulira – Jinja United FC
Devine Mirembe – Asubo Gafford Ladies FC
Shamira Nalugya – Kawempe Muslim Ladies
Shakira Nyinagahirwa – Kawempe Muslim Ladies
Kevin Nakacwa – Uganda Martyrs High School
Moreen Nangonzi – Ajax Queens FC
Ruth Nyakato – Tooro Queens FC
Sumaya Kyomuhendo – Isra Soccer Academy
Sumaya Tibazalika – Sumaya (Wakiso)
Forwards
Juliet Nalukenge – Kawempe Muslim Ladies
Zaina Nandede – She Kataka FC
Fauzia Najjemba – Kampala Queens
Hadijjah Nandago – Kawempe Muslim Ladies
Margaret Kunihira – Kawempe Muslim Ladies
Catherine Nagadya – Uganda Martyrs High School
Zaitun Namaganda – Taggy High School
Eva Nagayi – Rines WFC
Kamuyati Naigaga – Taggy High School
Brenda Munyana – Uganda Martyrs High School