Pool Cranes Flagged Off For The All Africa Pool Championships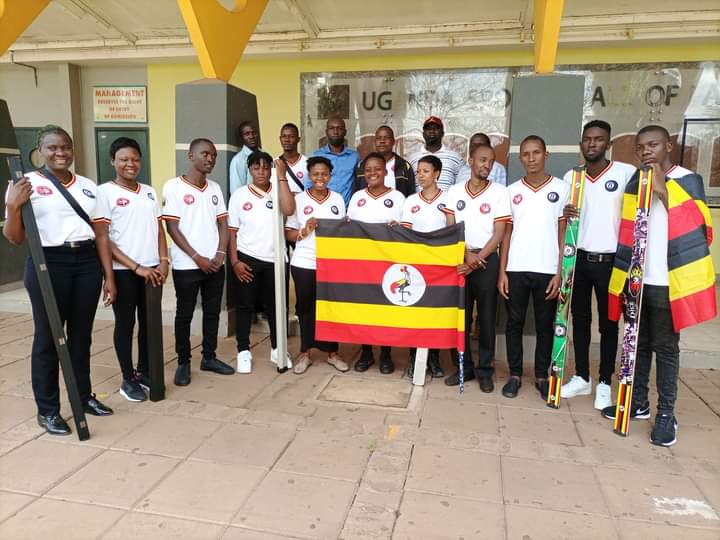 Today March 2nd 2022, the National Council of Sports Gen. Secretary Dr David Ogwel, with his assistant Mr Katende, has flagged off the Pool Cranes ahead of their trip to Lusaka-Zambia for the AAPA championships starting this Friday.
A delegation of players and officials was in the afternoon  flagged off by the National Council of Sports ahead of tonight's trip to Lusaka for the 3-day event starting this Friday.
NCS has funded 16 return air tickets to the Pool Association of Uganda for the event
While speaking to the team, the NCS General Secretary Dr David Ogwel challenged the team to represent the beauty and hospitality of Uganda across its borders.
He also urged them to fight for gold then leave to him the task of a state reception on the way back. The ladies are the event's defending champions while the men came second the last time it was held in 2018 in Mpumalanga- South Africa.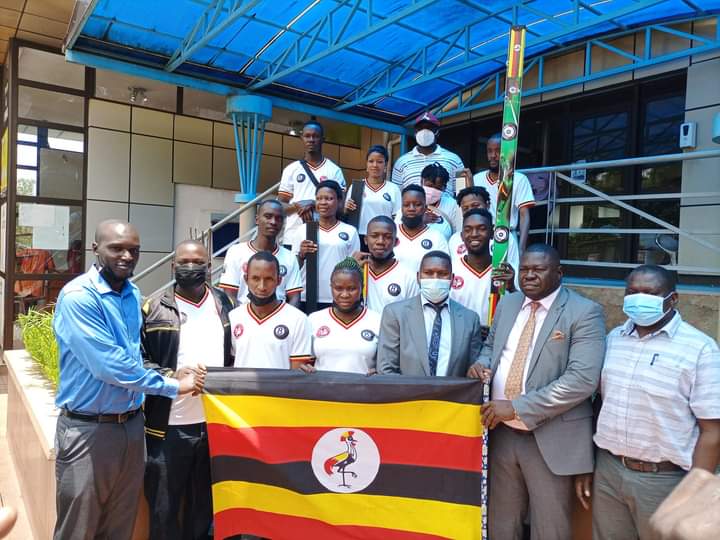 Officials
Ismail Kalibbala (Head of Delegation)
David Mugabi(P.A.U-A.A.P.A  liaison officer)
Peter Kyobe (Public Relations)
Nathan Bwankosya (Coach)
Robert Onekalit(Team manager.
Players
Ladies
Amina Faith Nganda ©, Immaculate Ayebazibwe, Victoria Namuyanja, Rukia Naiga, Zaimatt Nabafu, Rasheeda Mutesi, Ritah Nimusiima
Men
Habib Ssebuguzi ©, Ibrahim Kayanja, Simon Lubulwa, Joseph Kasozi, Glorious Sennyonjo, Mansoor Bwanika
Already in Zambia
Ibrahim Sejjemba, Caesar Chandiga, Azali Lukomwa, Geoffrey Settumba, Ivan Murungi, Yudah Ssembuusi
The team departs at 4:00am in the wee hours of tomorrow morning aboard Ethiopian airlines and will be in Lusaka Via Addis Ababa at 12:30pm tomorrow.