Pilsner/UPL Awards: Simbwa, Kisala are Nominees for Coach of December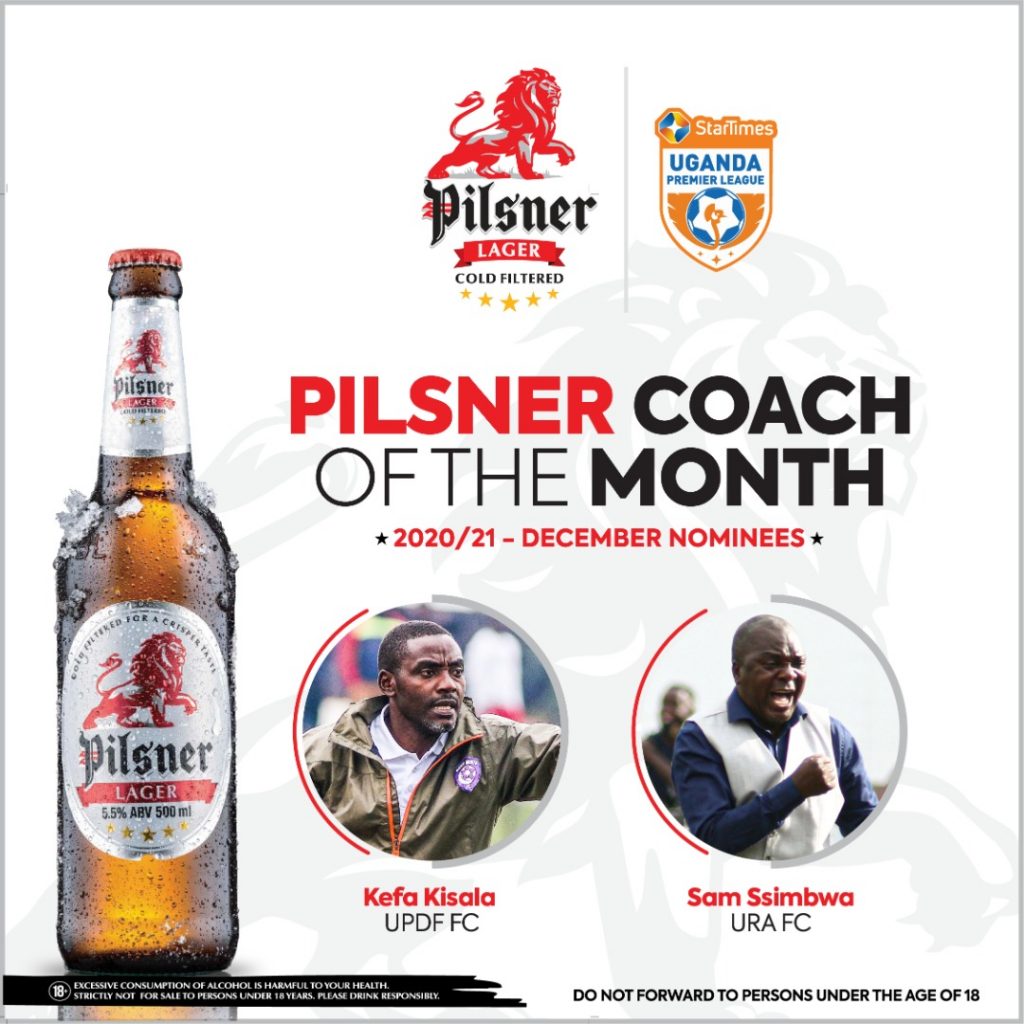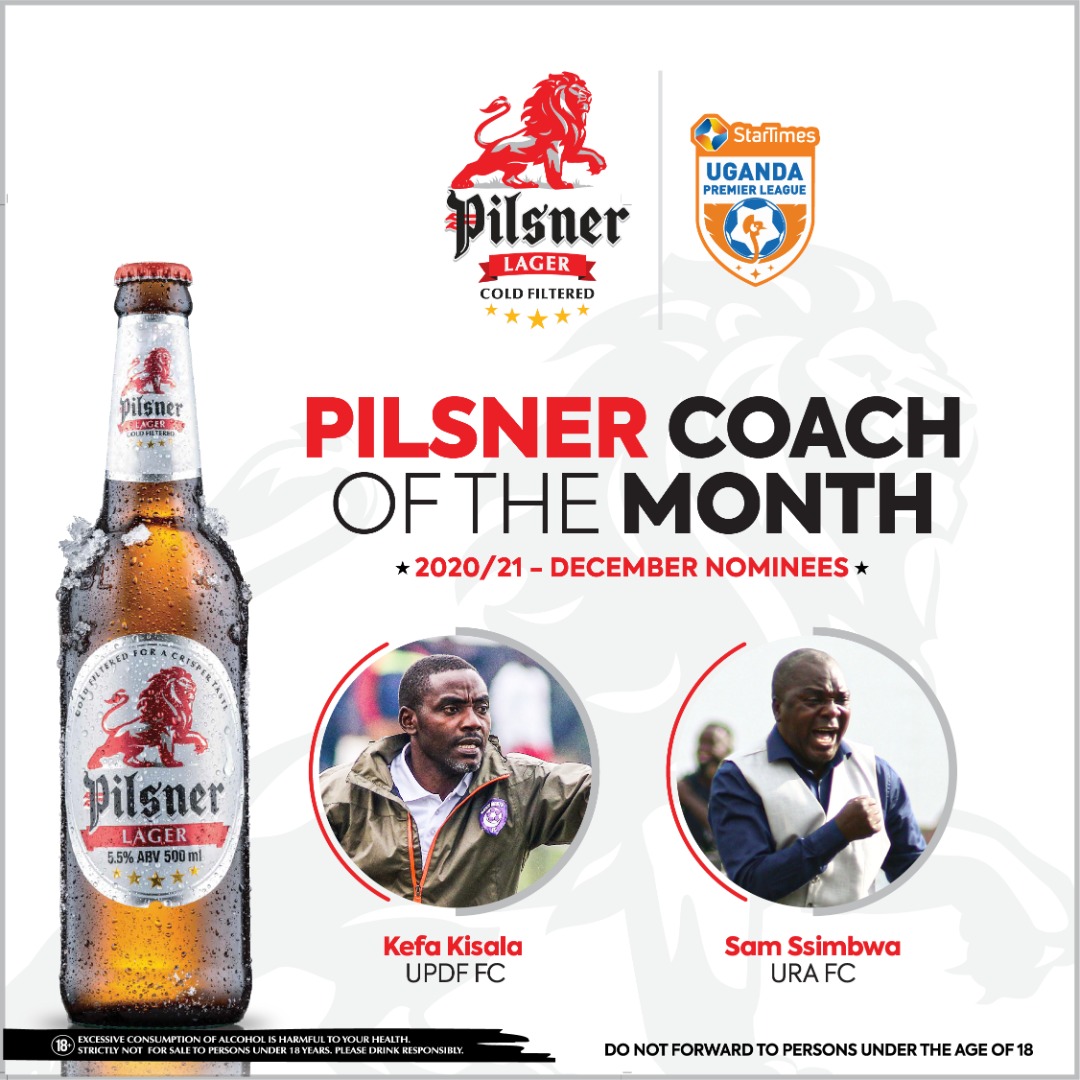 URA FC's tactician Sam Simbwa lock horns with Keefa Kisala of UPDF football club on the return of the Pilsner Uganda Premier league monthly awards.
The two are nominees for coach of the month of December. This was based on their sublime performances in the five 2020/21 season match days in the month.
Keefa Kisala's UPDF lead the league with 12 points after their sublime start that ensured four wins and a loss.
UPDF beat Busoga United (3-0), Kitara (5-1), Bul FC (2-1) and a 1-0 win against Police FC. Kisala's UPDF lost 1-0 to Kyetume FC.
URA FC under Sam Simbwa, have won three and drawn two in their five games of the season to remain unbeaten.
Simbwa drew 1-1 and 0-0 to Mbarara City and Bright Stars respectively. URA FC's three wins came against SC Villa (2-1), KCCA FC (2-1) and 2-0 over Bul FC.
This is the fourth time Sam Simbwa to appear on the podium of these awards and has won once in January 2019.
Brian Aheebwa, Brian Kalumba and Ben Ocen of KCCA FC, UPDF and Police respectively are nominated in players category.
KCCA FC's Brian Aheebwa is the current leading top scorer with 7 goals and two assists in five games.
Police's Ben Ocen has scored six and an assists after five matches compared to UPDF's forward Brian Kalumba who is at five goals.
However, Kalumba may suffer inconsistent disadvantage over Aheebwa and Ocen who have consistently scored a goal almost in every game.
Kalumba's four gaols came in their (UPDF) 5-1 win against new comers Kitara and a penalty gaol in Busoga United 3-0 win for UPDF.
About Author