Patel becomes seventh Kenyan to win ARC championship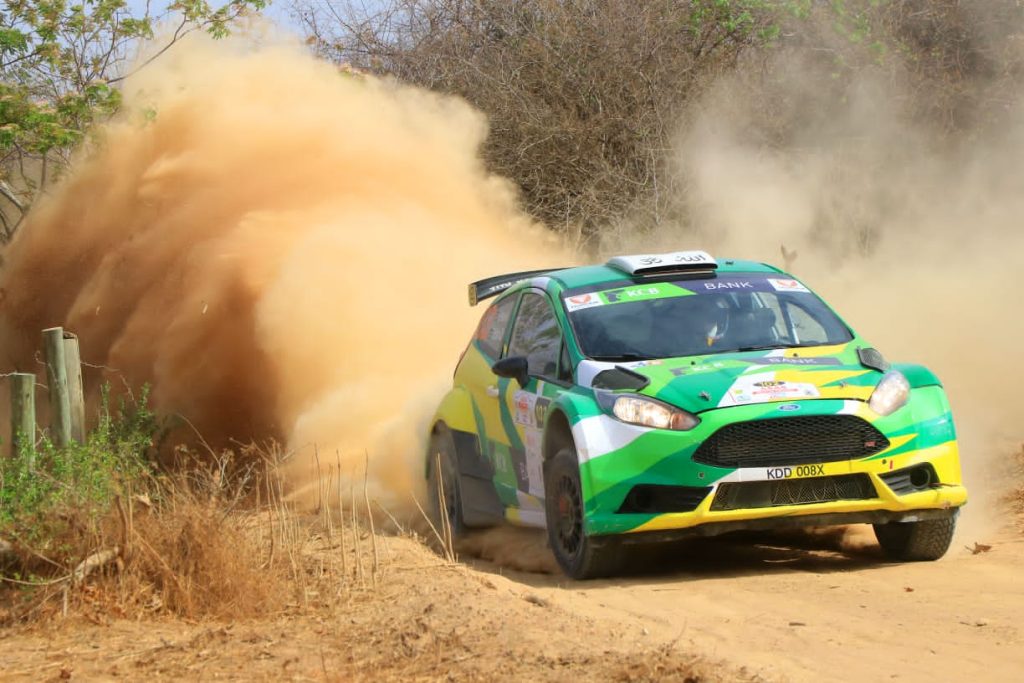 ARC FINAL STANDINGS AFTER TANZANIA:
1. Karan Patel (KEN)144
2. Jas Mangat (UG) 141
3. Yasin Nasser (UG) 110
4. Hamza Anwar (KEN) 63
5.=Prince Charles Nyerere (TZ) 55
5=Innocent Bwamiki (UG) 55
OVERALL TNRC:
1. Yasin Nasser(UG) 77
2. Manveer Birdi (TZ) 63
3. Randeep Singh( TZ) 54
BY FRANK KAHEESI- HEAD FMU MEDIA
UGANDA'S Jas Mangat wins the final African Rally Championship round, the ASAS rally of Tanzania, as Kenya's Karan Patel takes the treasure,winning continent's top accolade.
Mangat who midway season unveiled a new machine,Hyundai I20 R5 with new co-driver French National Jules Escartefigue, narrowly missed out on his first African title by just a 3 point margin.
However, he walked back home beaming, after winning the last ARC round and registering the car's first win on the continent.
"We have had a clean drive and finished 1st, our first victory in the new car will always be special," explained a beaming Mangat after the race.
It has gone to Uganda's history having had two top title contenders until the last round of Africa's top racing tier, and last had a champion in late Charles Muhangi in 1999.
Kenya's Karan Patel laughed last best, when he finally got the African title under his belt with a total of 144 points having missed out on it in 2022, when Zambia's Leroy Gomez won it.
Karan Patel co-driven by Tauseef Khan in Ford Fiesta R5 had their dreams realized, after playing safe from day one, and managing to finish second overall behind the Ugandan.
He becomes the seventh Kenyan driver to win this coveted title, after the late Shekhar Mehta in 1981, David Horsey in 1984, Jaspreet Singh Chatthe in 2015, Don Smith in 2016, Manvir Baryan who won it thrice between 2017 and 2019 and Carl Tundo in 2021.
Earlier ARC leader, Moil's Yasin Nasser had his African title hopes blown into thin air when he faced a back to back car problems in Rwanda, Zambia and Tanzania.
Nasser outing in an R5 Ford Fiesta MK2, popularly known as 'Nemo', has had three pull down incidences.
In Rwanda, he survived a fire burn when his car got stuck in dry hay after veering off road, with flames lighted by hot red exhaust, but got some 17 valuable points after restarting.
Came next, Zambia when he lost his gearbox two stages to go,thus got no point at penultimate round.
Then Tanzania, he got another shocky fire burn experience caused by loose fuel pipe dripping as he checked-in service, but managed to restart on day two under super rally and finished fifth overall.
"We have had a lot experiences outing on three championships in one season, same way learning our car, thanks Allah, we have got the two titles(Ugandan and Tanzanian one), Africa we are going back to plan better," said Nasser.
Kenya's popular 'Problem child', Hamza Anwar had his podium finish consistence pay off with a double championship victory, as 2023 FIA Junior ARC Championship for Drivers and ARC2 drivers title.
Tanzania's Prince Charles Nyerere had his dreams of winning the Junior ARC title and ARC2 shattered, when his EvoX rear suspension broke down in stage 11(Matanana2).
About Author