OLYMPICS: The first batch to Japan flagged off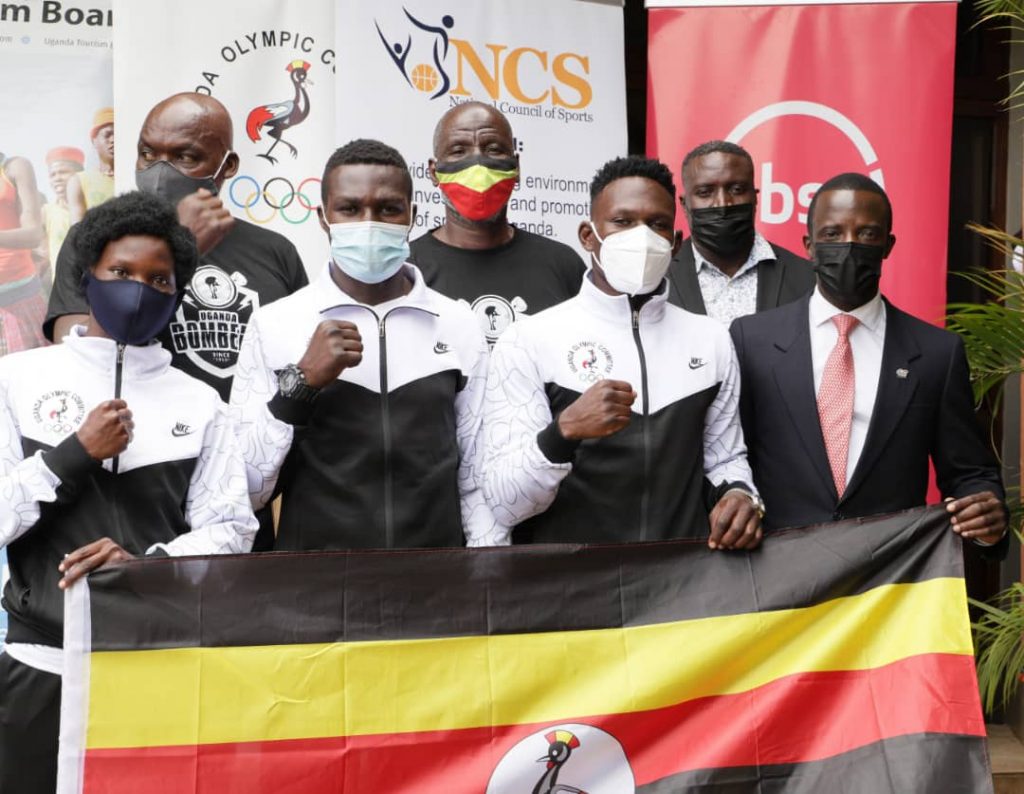 The State minister for Sports honorable Hamson David Obua flagged off the first batch of the Tokyo 2020 Olympics bound athletes for team Uganda to Osaka on Thursday, 17th 2021 at National Council of Sports headquarters in Lugogo.
The five are among the 27 athletes who are confirmed so far to represent Uganda at the Tokyo 2020 Olympics that will get underway on 23rd July to 8th August.
The flagged off group include swimmer Atuhaire Ambala, weight lifter Julius Ssekitoleko and boxers Catherine Nanziri, Shadir Musa Bwogi Kimera and David Ssemujju.
The five will start with a training camp in Izumisano, Osaka Japan. that will also help them acclimatize with the weather and other sports related conditions.
Uganda has already confirmed 27 athletes qualified for the games. Uganda athletics federation boasts of the biggest number. However, a rower Kathlene Nowe, will be part of team Uganda.
Chances of qualifying others are still high with the rugby sevens team in which set off to for the 7s qualifier championship in France this weekend.
National Council of Sports Assistant General Secretary David Katende led the delegation.
The delegation is composed of coaches, that's, Hakim Ssempereza (Weight lifting) and Boxing coaches Meddie Mulandi and Patrick Lihanda.
About Author