Official: Tooro United Unveils Technical Team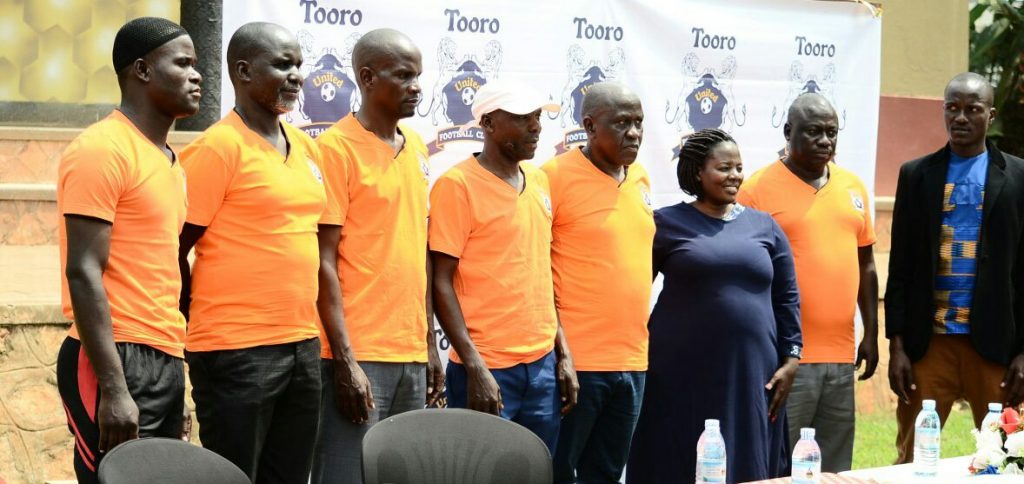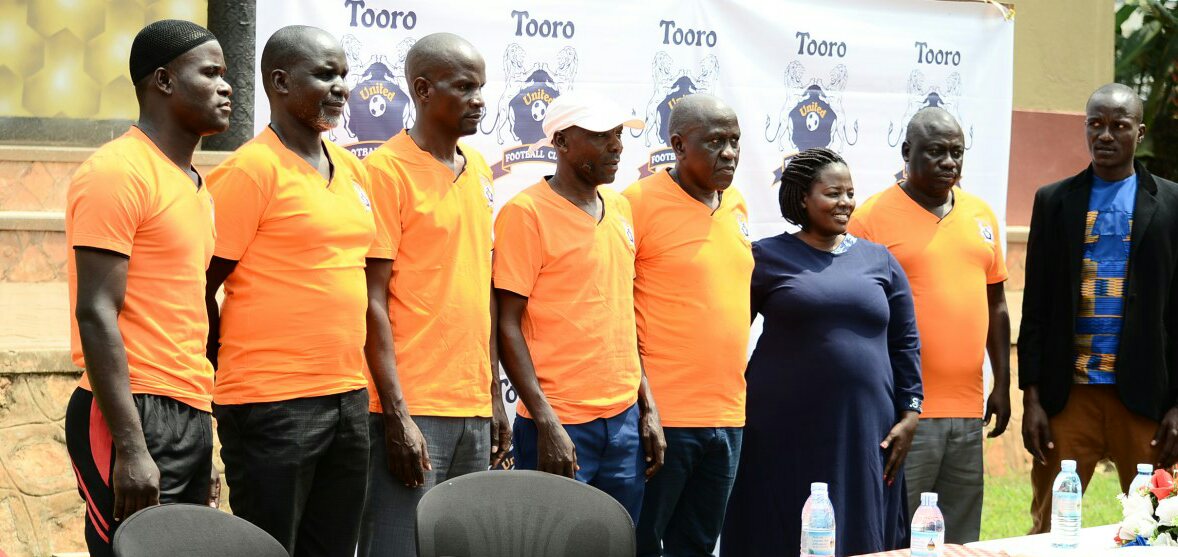 The current management of Tooro United led by Alice Namatovu has unveiled its new technical team ahead of the forthcoming FUFA Big league season.

The technical team of five that was officially launched on Wednesday 12th August 2020 at Tavern Woods in Kabuusu, it's head is the former Vipers sports Club tactician Edward Golola.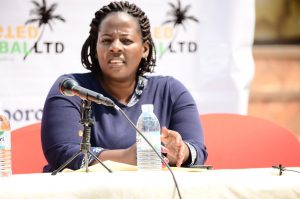 "We have a lot of confidence in Edward Golola and his team. We want to assure them that we shall give them all the confidence. We thank the fans we have always been with the team," Alice Namatovu, the current Tooro United president said after unleashing experienced Golola and his team.
Golola as head coach will be assisted by Simon Ddungu and Moses Oloya was appointed as the goalkeeper coach.
Edward Golola bragged that Tooro United made a right decision to appoint him and his technical team.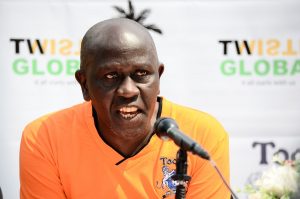 "I thank Tooro United Football Club for the wise decision to appoint me and the working team. We are aware it is a challenging job but we shall work together diligently. I am a winning coach and the recruitment exercise started immediately to beef up the team," Golola said.
Edward replaced Meddie Kisekka who parted ways with the Fort Portal based side at the end of 2019/20 Uganda Premier league season.
Tooro United were relegated to second tier division which is Big League and they believe that with recruiting such an experienced technical team, only one season in second tier will be enough for them to bounce back to topflight league.
The full technical team:
Head Coach: Edward Golola
Assistant Coach: Simon Ddungu
Goalkeeping coach: Moses Oloya
Fitness Coach: Jamada Magaasi
Junior Team coach: Fred Kasekende
About Author