Buganda Region Clubs Ask For FUFA Financial Support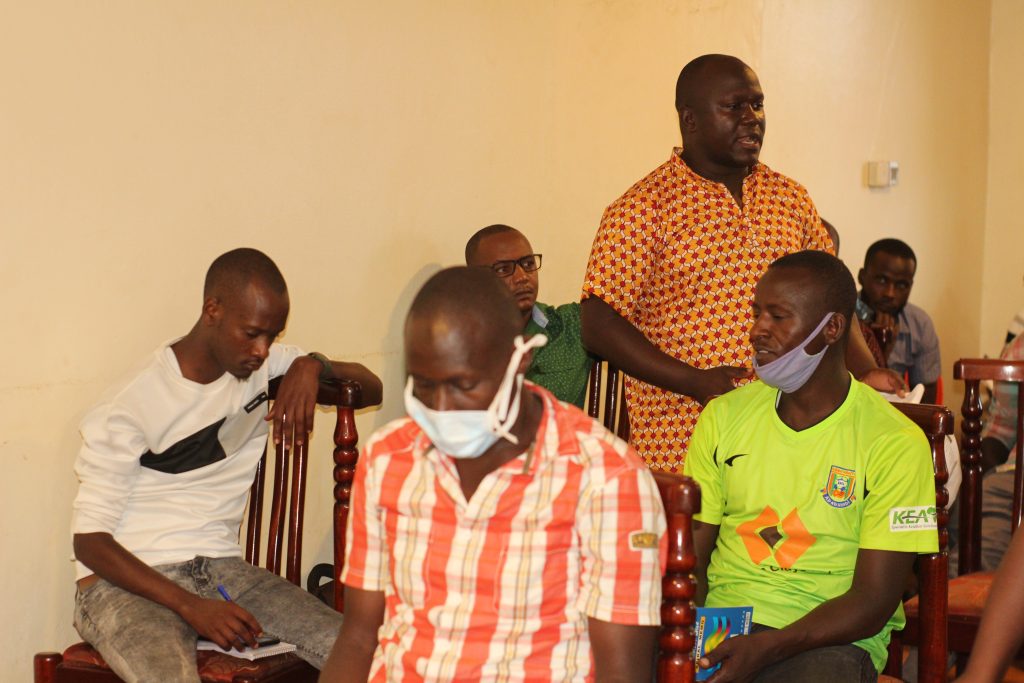 The Buganda regional league clubs asked the football governing body in Uganda, FUFA to have them a financial support especially in this COVID-19 pandemic period.
The clubs chairmen and CEOs claim that Buganda region is the biggest stakeholder in Ugandan football but FUFA is yet to recognize them as if they don't contribute to football development in Uganda.
"Why FUFA don't think about Buganda region and we are the biggest stakeholders in Ugandan football?" A club chairman asked Buganda Region Football Association (BRFA) chairman Andy Kaweesa while in the Clubs CEO/Chairmen meeting held at Lions Hotel Mengo on Friday 14th, August, 2020.
"Buganda is the region that has many clubs when you compare to other regions, and we have produced a number of players, so FUFA should get us a percentage from the amount they receive from CAF and FIFA."
"When money come they only think about UPL and Big league clubs and yet for them they even have sponsors. FUFA said atleast each club should have five professional players in each club of region, so if the money is for clubs that have professional players, then let FUFA give us the portion of those players." Another chairman gave his submission.
Officials also raised an issue of Buganda qualifying a club direct to Big league because they are big footballing region that doesn't need to go through playoffs against Kampala region.
"We have 26 clubs, the biggest number in all leagues under FUFA but it's unfair to go through playoffs with a league that have less than 14 clubs. So as you representing us in FUFA general Assembly, let the bosses think about it."
In the same meeting, the FA chairman, Andy Kaweesa asked clubs to hold general Assemblies where they can construct development ideas and he reminded the clubs on playoffs, that is Buwambo United and Luweero United to prepare well such that they outclass Kampala Region for Buganda to get a representative in 2020/21 Big league season.
"Always hold club annual assemblies that can help you to construct developmental ideas, and to review your performance and forge plan for next season.", Andy told clubs.
"Don't forget that we have playoffs, though not sure of the dates but we ask you to prepare for them because we need to have a representative in Big League next season." He added.
The Association Executive committee also reminded members of having strong club structures, to empower people in respective positions at their club and not forget to put in place all the requirements of club lincesing.
Buganda region FA to hold it's Annual general Assembly on 19th September, 2020, only a month before that of FUFA.
About Author