Netball: She Cranes beat Namibia, fall to South Africa in day four of Tri-Nations challenge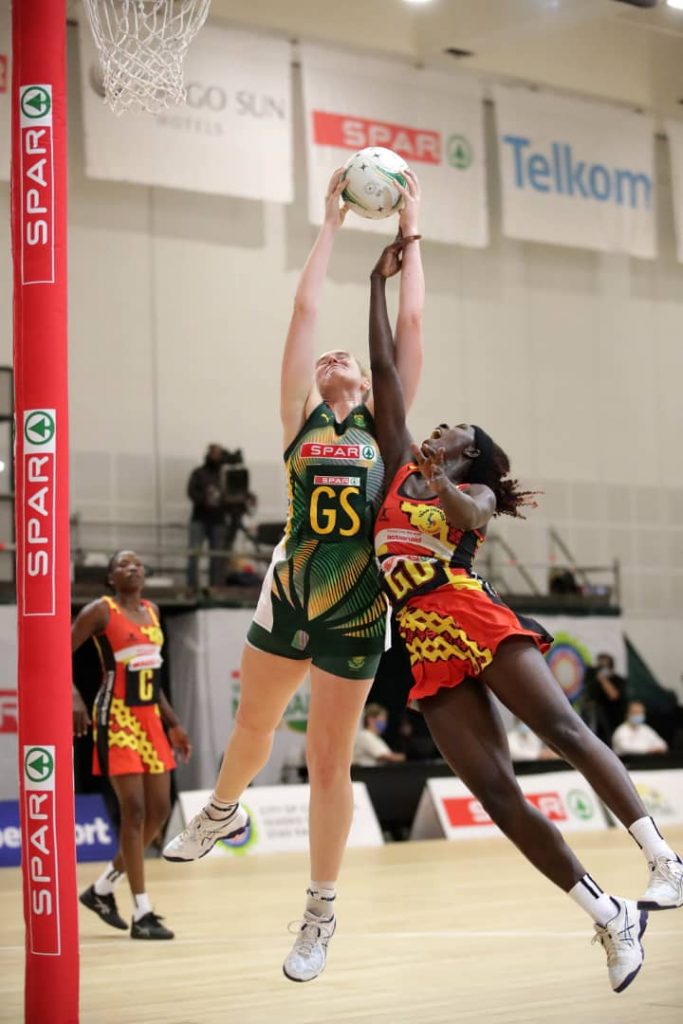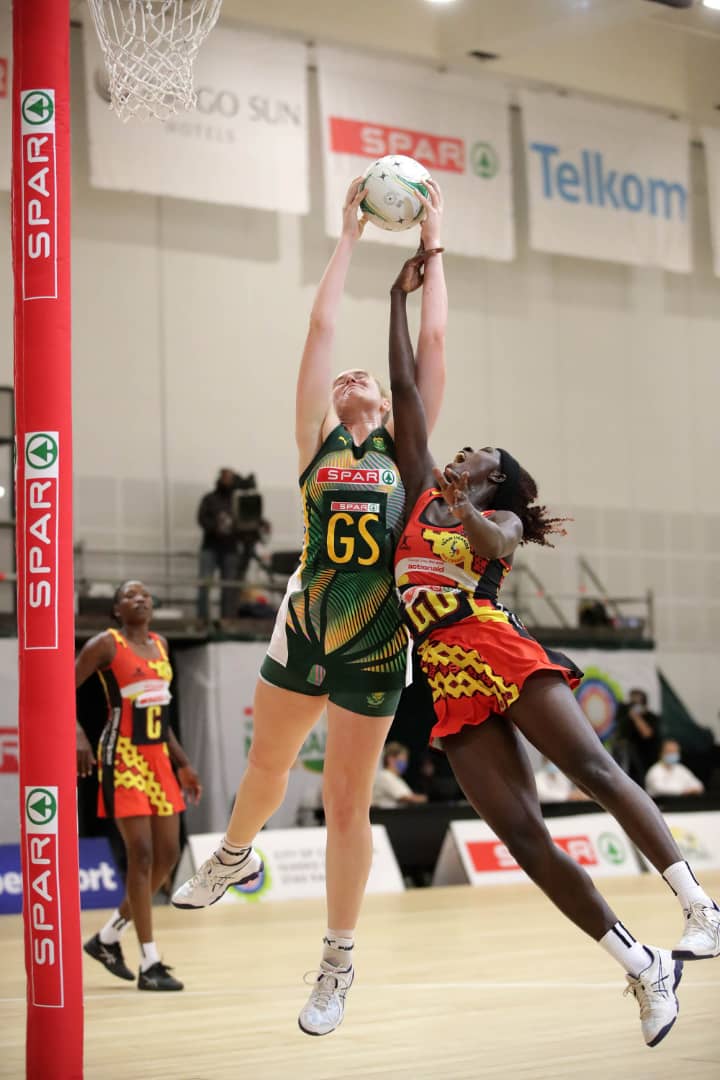 The Uganda's She-Cranes registered a third consecutive loss against South Africa's SPAR Proteas in the SPAR Challenge Tri-Nations netball tournament at the Cape Town International Conference Centre on Sunday 28th March 2021.
The game ended 43-36 in the favor of Africa's top seed South Africa who led 20-18 at halftime.
SPAR Proteas captain Bongi Msomi (wing attack) and centre Izette Griesel killed off Uganda's played with an emphatic dominance and control of the centre court.
A speedy and accurate movement of the ball to the circle ensured Uganda's stay at the receiving ends which highly frustrated the defence and finally exerted their authority in the game from the third quarter to it's end.
She-Cranes beat Namibia 59-30 earlier in the day to register their second successive win against the Namibian Jewels in the tournament.
The She-Cranes will be in action against Namibia for third time on Monday 29th.
The Tri-Nation test series will climax on Wednesday 31st with an awarding ceremony after the event's last game between Uganda and South Africa.
Uganda has now lost twice (49:33 and 43:36) against South Africa's senior side and won their juniors by 49-45.
The She-Cranes have won all their two tie 49-28 and 59-30 against Namibia.
SCORE BREAKDOWN
South Africa vs Uganda
Q1: South Africa 12 – 10 Uganda
HT: South Africa 20 – 18 Uganda
Q3: South Africa 33 – 27 Uganda
FT: South Africa 43 – 36 Uganda
About Author