Swimming: USF holds leaders induction for new office bearers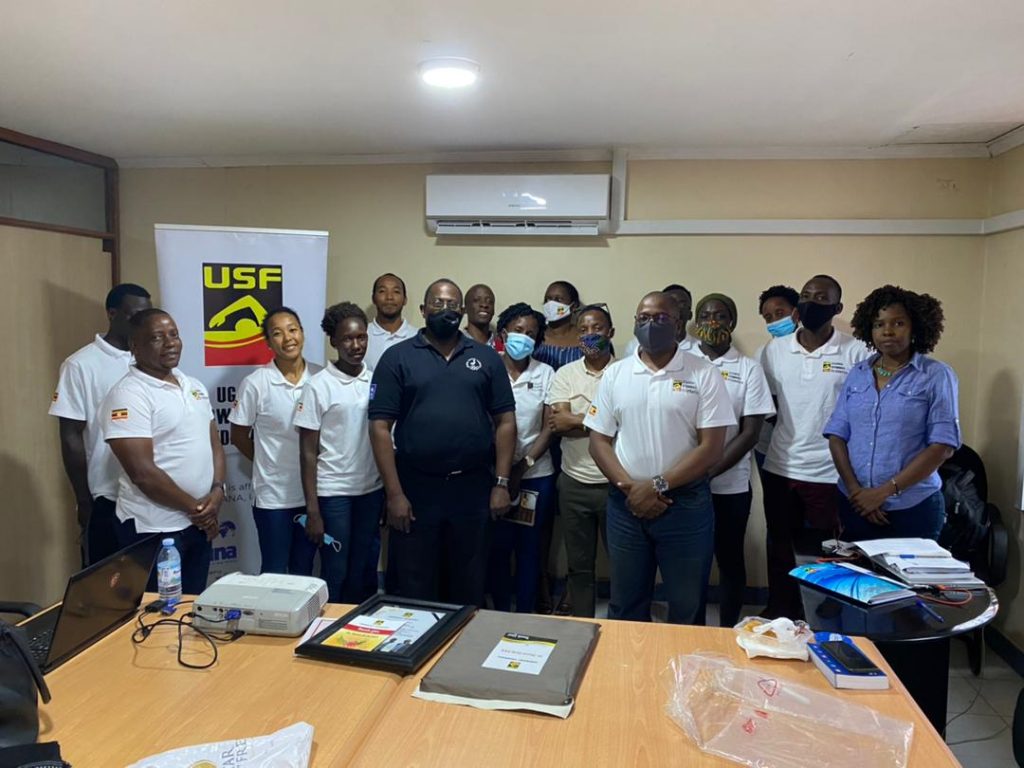 Uganda Swimming Federation (USF) held an induction for the newly elected executive committee to fine tune leaders ahead of their four year term journey.
This induction was held on Saturday, the 27th March 2021 at the federation's head office in Kololo as USF president Moses Mwase confirms.
"We organized an induction for the new executive. The objective of Induction was to provide useful information to the team, set the pace for the tasks ahead and also remind all members of their roles and deliverables. Our focus was majorly at athletes management and development, anti-doping, financial sustainability, role of the executive, secretariat and the ethical code of conduct, athletes' welfare and career development and the role of strategic planning in sports management of a national federation." Mwase.
This induction came shortly after the USF elective assembly held on Saturday, 13th March 2021 at Uganda Olympic Committee (UOC) headquarters in Lugogo that ushered in a new executive under the presidency of Moses Mwase, replacing Donald Rukare.
Under it's mandate, the executive's four year strategic plan focuses at developing a new national coaches curriculum, financial sustainability, erecting a national aquatic center and developing regional aquatic facilities across the country.
UOC and National Council of Sports president/Board chairman Donald Rukare, Collins Ssemanda from Sports Consults Africa, IOC Athlete Career program instructor Ganzi Mugalu, USF president Moses Mwase among others were the day's facilitators.
At the same event, USF warded former president and currently UOC president and NCS chairman Donald Rukare with a certificate of recognition as USF Honorary President, an honor that was bestowed by the assembly on 26th September 2020.
About Author