Namboole Stadium Land Is Under Attack Again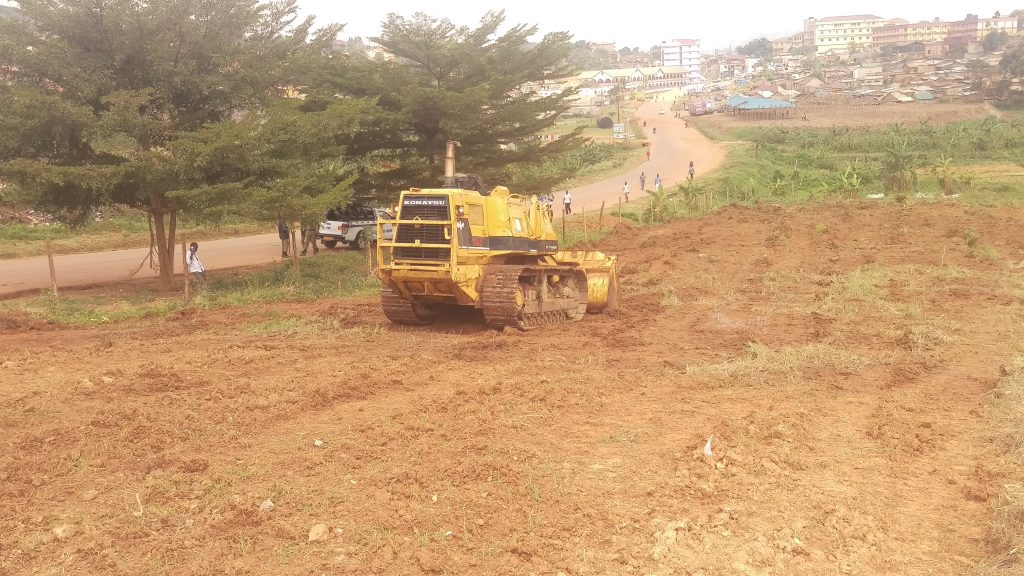 For the past two years, Mandela National Stadium Management has been crying out to the government to give a hand in rescuing it's land off a number of encroachers.
But this has not stopped a number of people who have interest in land that  they see it as redundant and early on Monday, 10th August 2020, a grader was seen clearing part of stadium land before the Bweyogerere and Kireka residents who have plants on that land forcefully stopped it.

The 'Tycon' (known by a name Fred) in question is yet to reveal his presence before the public but he claims to be the owner of the land and according to farmers who have been using the land for the past ten years, the Tycon promised them compensation before clearing them off.
"We had a meeting with him [Fred, the tycon] on Saturday and promised to compensate us and to give us time to harvest our food but to my surprise, one of the farmers called me that the grader is destroying our food." Namboole farmers' chairman Yawe Deo Titus told this website.
When asked, the Managing Director of the stadium, Jamil Ssewanyana about the activity taking place at the land in their custody, He distanced himself from the saga.
"We are not involved in any of the activities taking place that side." Jamil Ssewanyana on phone told this website before adding. "Now it's ministry of lands and land commission in control of that land and we are under the government, so it's not us who are chasing away the farmers."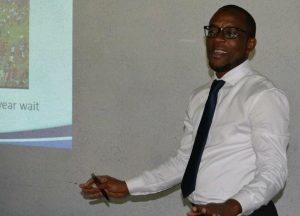 According to word exchange between the Mayor of Kira Municipality Julius Mutebi and the lady known by one name as Sharon who introduced herself as procurement officer, it's not ministry of land behind the clearing of Namboole land but there is a tycon who wants to utilize it.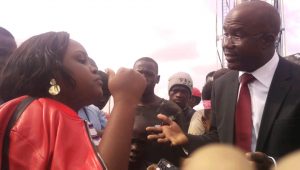 "You have to forgive us for clearing your food before compensating you but don't worry whoever is registered in our book, you going to get your money who the boss arrives here." Sharon speaking to angry farmers.
Julius Mutebi, the Kira Municipality Mayor asked the government of Uganda and Namboole management to clear the air whether the land was sold or still in their custody.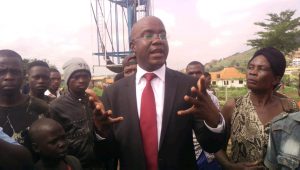 "They constructed a market their without our knowledge as the leaders of Kira, now we are seeing environment police giving protection to a grader that is destroying poor peoples' food minus compensation." Mayor laments.
"So we ask the ministry of lands and Namboole management to come out and clear the air whether the land was sold or not. And from here aim going to see the minister for clear information about this land."
About Author