Masaza Cup 2020: Oforwith, Jarua Score for Mawokota in Second Consecutive win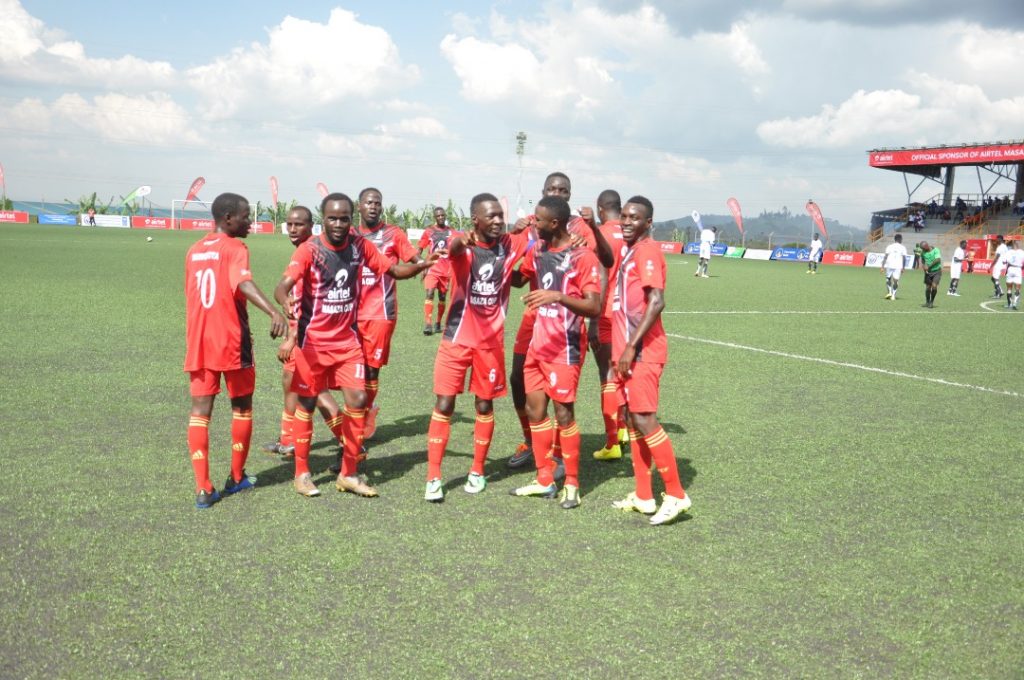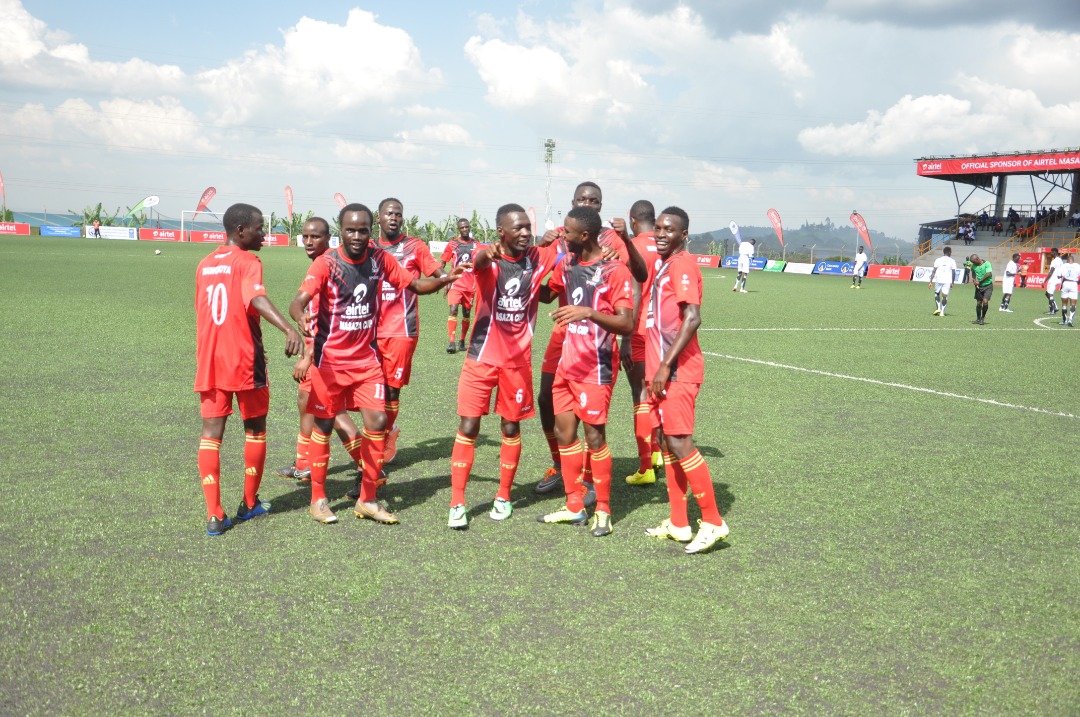 Mawokota beat Bugerere 2-0 to earn a second consecutive win in Masengere group of the 2020 Masaza Cup tournament at FUFA Technical Center in Njeru on Saturday 9th January 2021.
Isaac Oforwith sent the three time champion Mawokota in the lead 18 minutes after kick off.
Fazil Tumwine failed to cement Mawokota's lead with the second when Bugerere goalie Arafat Otim saved his kick from a penalty spot in the final minute of the first stanza.
Late in the 88th minute, substitute Livingstone Jurua who replaced Fazil Tumwine sealed the victory with the second as the game ended 2-0 in favor of tournament.
Fazil Tumwine scored for Mawokota with a decent header off Tabu Simon Oryem's cross before Isaac Oforwith netted the winner in 54 minutes of play as Mawokota won Kkooki 2-1 in their first game.
Today's result pushed Mawokota to the top position on the Masengere group table with six points in two games.
Bugerere is currently second tied with Kyadondo on three points as goal difference separate the two.
This group (Masengere) has three former champions Mawokota (2005, 2007 and 2013), Kkooki (2006) and Kyadondo (2008). Bugerere is the only team yet to win this tournament.
The Masengere group will climax on Monday, the 11th January 2021 with Kyadondo facing leaders Mawokota and Bugerere takes Kkooki.
The top two teams in this group will join Bulemezi and Mawogola and Busiro and Busujju in the quarterfinals who made grade from Butikiro and Bulange groups respectively.
About Author