Masaza Cup 2020: Emayu Scores a Brace for Kyadondo to set off the Mark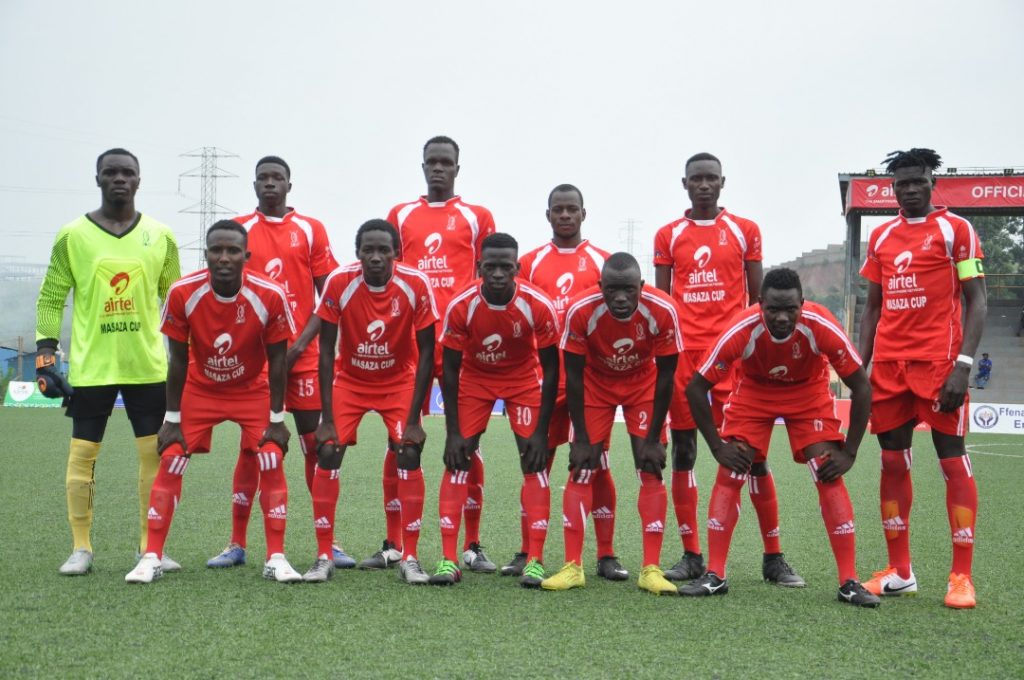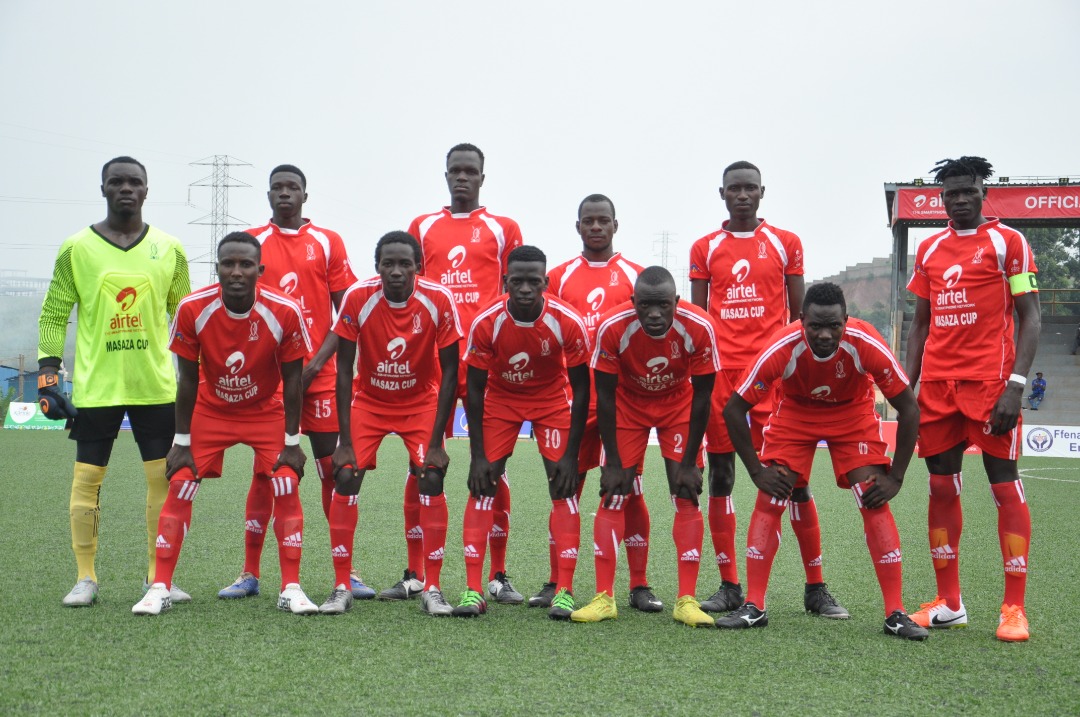 Kyadondo beat 2006 champions Kkooki 2-1 to set off the mark at FUFA Technical Center in in Njeru on Saturday 9th January 2021 in the ongoing 2020 Masaza Cup tournament edition.
Young star Kalvin Peter Emayu scored a brace to guide Kyadondo to a hard fought first slim win in Masengere group.
Kalvin Peter Emayu sent Kyadondo into an early lead in the 3rd minute to guide his side to a first stanza 1-0 lead.
In the 60th minute of play, Anthony Ssekidde Masikirano converted a penalty to level matters for Kkooki.
Kyadondo through Kalvin Peter Emayu in the 70th minute regained the lead that sealed a 2-1 victory to trim Kkooki's quarterfinal chance following their first 2-1 loss to Mawokota.
The 2008 champions Kyadondo lost 2-0 to Bugerere in Masengere group opener at FUFA Technical Centre Njeru on Thursday 7th January 2021.
Tony Kiberu and super sub, Wycliffe Luseda scored the two goals for Bugerere to record a perfect start.
Bugerere is the only side yet to win Masaza Cup trophy from Masengere group.
Kkooki (2006), Kyadondo (2008) and Mawokota (2005, 2007 and 2013) all won this championship.
Two teams will join Bulemezi, Mawogola and Busiro and Busujju in the quarterfinals who already made the grade from Butikiro and Bulange groups respectively.
Team Line Ups:
Kyadondo XI: Aristoti Muyindo (G.K -1), James Mubezi (12), Herbert Abima (5), Jimmy Kiwanuka (13), Yuda Tadeo Dumba (2), Salim Kyobe (3), Ali Mukiibi (9), Innocent Atiku (4), Eric Wadribo (8), Peter Kaivin Emayu (10), Andrew Otim (15)
Substitutes: Hamza Lutaya (18), Tonny Kyagaba (7), Henry Wamala (17), Borris Onegi (14), Shion Badru Kayiza (6)
Team officials:
Team manager: David Kalibala
Head coach: Joakim Mukungu
Goalkeeping coach: Yusuf Ssenyonjo
Doctor: Oscar Mutebi
Kooki XI: Isaac Onyango Kwizera (G.K-18), Fred Ategeka (5), David Okecho (3), Gordon Wante (2), Latif Biira (4), Stephen Matovu (8), Benjamin Ssemango (7), Solomon Waiswa (12), Shamir Kimwero (13), Clinton Asiimwe (9), Anthony Ssekidde Masikirano (10)
Substitutes: Erisa Ssentongo (G.K-1), Sande Matovu (11), David Kanonya (6), Jacobs Othieno (15), Geofrey Okello (14)
Team officials:
Team manager: Sadick Sempigi
Head coach: Rayan Bukenya
Assistant coach: Simon Kintu
Official: Samuel Ndawula
Match officials:
Referee: Fred Ishaka
1st Assistant: Richard Mugerwa
2nd Assistant: Davis Wanyama
4th Official: Hamza Katende
Assessor: Ali Tomusange
Match commissioner: Francis Kitaka
About Author