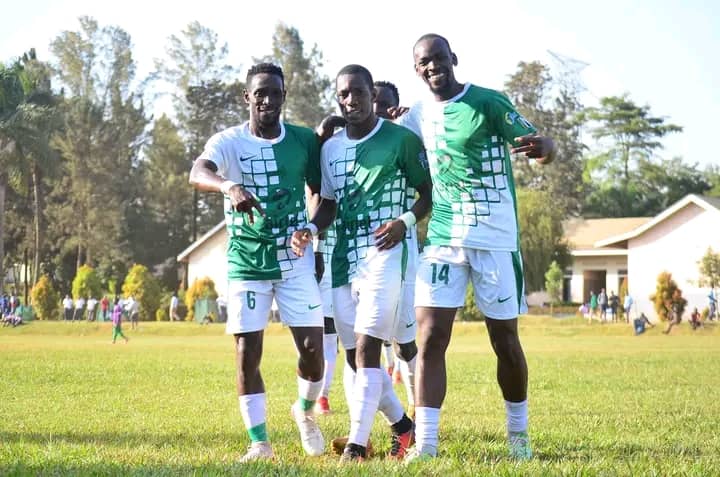 Ffumbe and Kkobe registered massive victories as the Bika Byabaganda Football games continued with eight games
Kkobe defeated Ntege 4-1 at Kawanda SS while Ffumbe also humbled Musu to a 4-1 victory in the early kick off that was played at Muteesa II Stadium Wankulukuku.
Samuel Ssekamatte and Allan Kayiwa scored a brace each for Kkobe, Nte's goal was scored by Joshua Kaliisa
Solomon Walusimbi was a hat trick star as for Ffumbe clan, Anwar Ntege also scored one for last editions semi finalists
Musu's goal was scored by Ashiraf Zizinga
Last editions finalists Lugave found it hard when they lost to Nsenene 3-2
Aslam Ssemakula and Brian scored each for Lugave.
The winners Nsenene scored through George Masembe the brace hero and Robert Sewanyana
Ngabi Nsamba and Ngoonge played to a one all draw Alex Kitata and Ronald Ssekiganda were on target for Ngabi Nsamba and Ngoonge respectively
Ibrahim Kirya's coached Mbogo played to a barren draw with Omutima Omusagi
Steven Sebufu and Joseph Ssemujju were the goal scorers in Ngo's 2-0 win against Nvuma.
Nvuma goalkeeper Bashir Ssekajja was sent off
Results
Ngo 2-0 Nvuma
Omutima Omusagi 1-0 Kinyomo
Lugave 2-3 Nsenene
Mbogo 0-0 Omutima Omuyanja
Nte 1-4 Kkobe
Ngoonge 1-1 Ngabi Nsamba
Mpindi 1-2 Ngeye
Ffumbe 4-1 Musu
About Author