Kiwanuka Throws in Towel at Express FC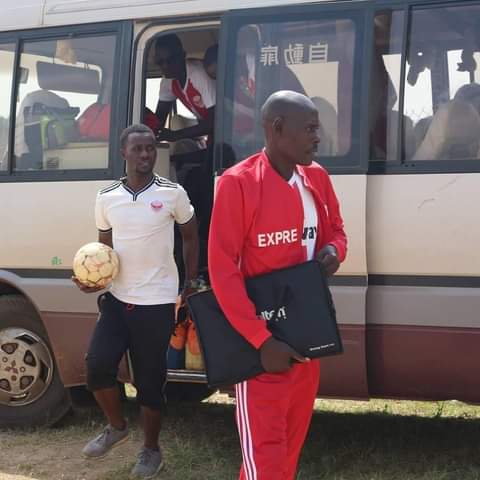 The 41 year old CAF 'B' licensed tactician Joseph Kiwanuka has submitted in his resignation letter as Express Football Club Junior side (U17) Head coach .

The experienced tactician arguably one of the best youth coaches in the country has a vast experience in coaching with stints at Pretoria University (S.A) (U14)(2011), Sashangwe Shining Stars(S.A)(2012), Arcadia Shepherd FC(S.A)(2012-16), EXPRESS FC(2016-17)(ASST.COACH), Mbarara City FC(2017), O.C Bukavu Dawa(Congo)(2017/18) and Nyamityobora FC (2018).
During his playing career he played for sides like State House FC (2000-01), Water FC (2002-04), Arcadia Shepherd (S.A)(2004-09) and Citizen FC (Swaziland)(2009-10)
Kiwanuka is one of the most qualified coaches in Uganda blessed with, Introductory Certificate in Coaching(S.A), CAF 'B' Coaching license (2013), Brazilian certificate (Samba Soccer) and Youth Diploma in Coaching and Football Assessor certificate (Somalia)
The Red Eagles camp is yet to react on his letter with reasons behind his resignation yet to be known.
About Author