Kitende, Buddo SS dominant as WAKISSHA celebrates sports performance at their 3rd term general meeting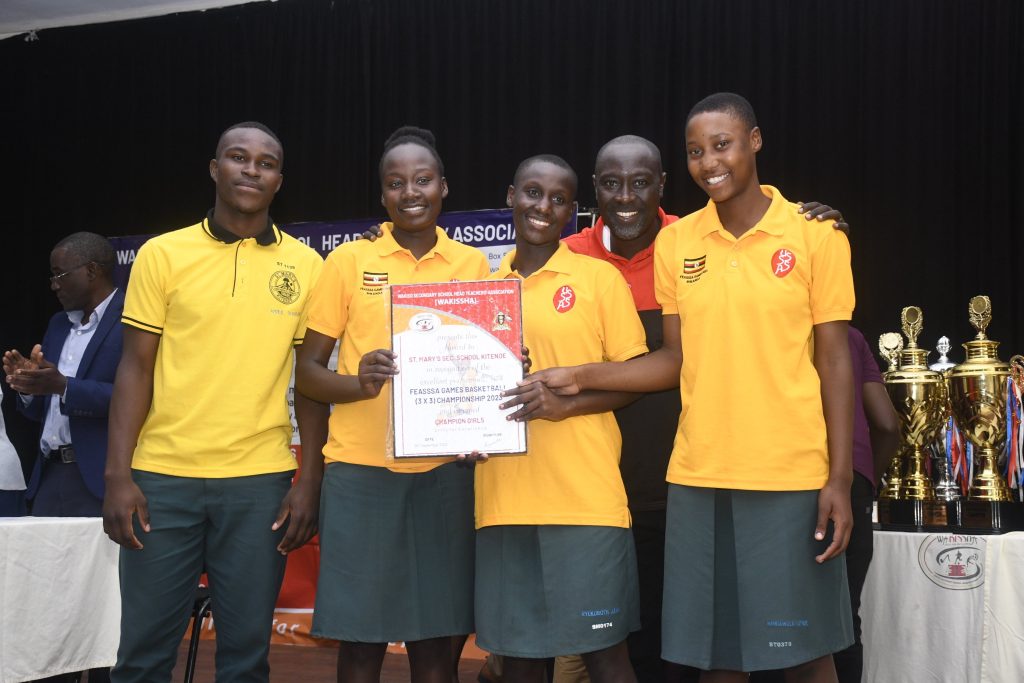 Kitende, Buddo SS dominant as WAKISSHA celebrates sports performance at their 3rd term general meeting
Wakiso District Secondary Schools Headteachers Association (WAKISSHA) third term general has celebrated Academic and Sports performance.
The celebration was held at the Association's headquarters at WAKISSHA Resource center in Wakiso.
Undoubtedly the best performing Education and Sports district in Uganda, Wakiso's dominance hasn't come on a silver plate.
The district through iconic schools like Kings College Buddo, Gayaza, Buddo SS, St. Mary's Kitende, Uganda Martyrs Namugongo,
Buddo SS with thirteen (13) trophies in Basketball (3X3) for National and East Africa, U16 football and the rest were for music dance and drama.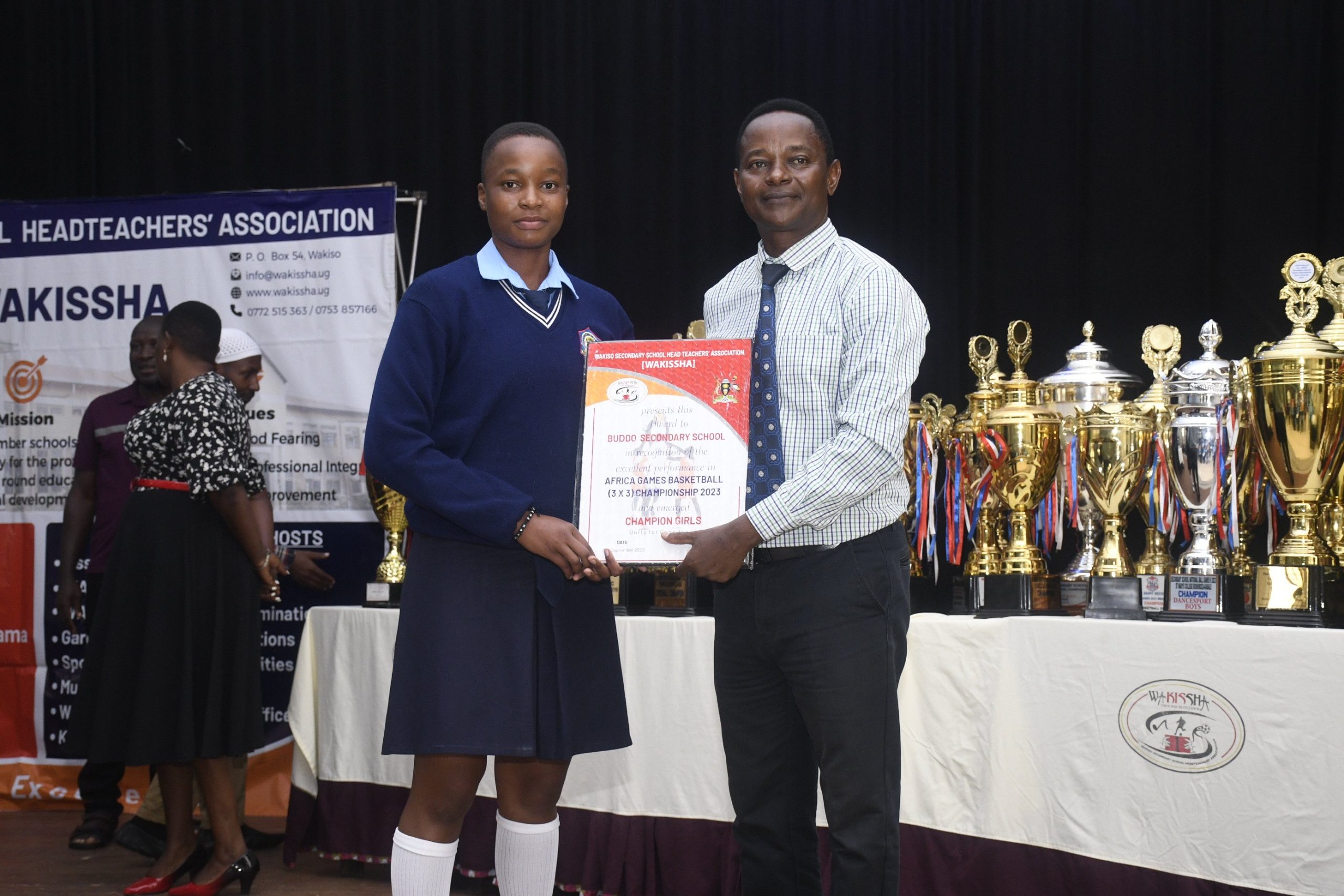 Kitende paraded nine (9) trophies. They won the boys football, Netball Basketball (3X3 and 5X5) at National and FEASSSA.
16 trophies for Kisubi Mapeera in MDD at National and international level were among the paraded trophies.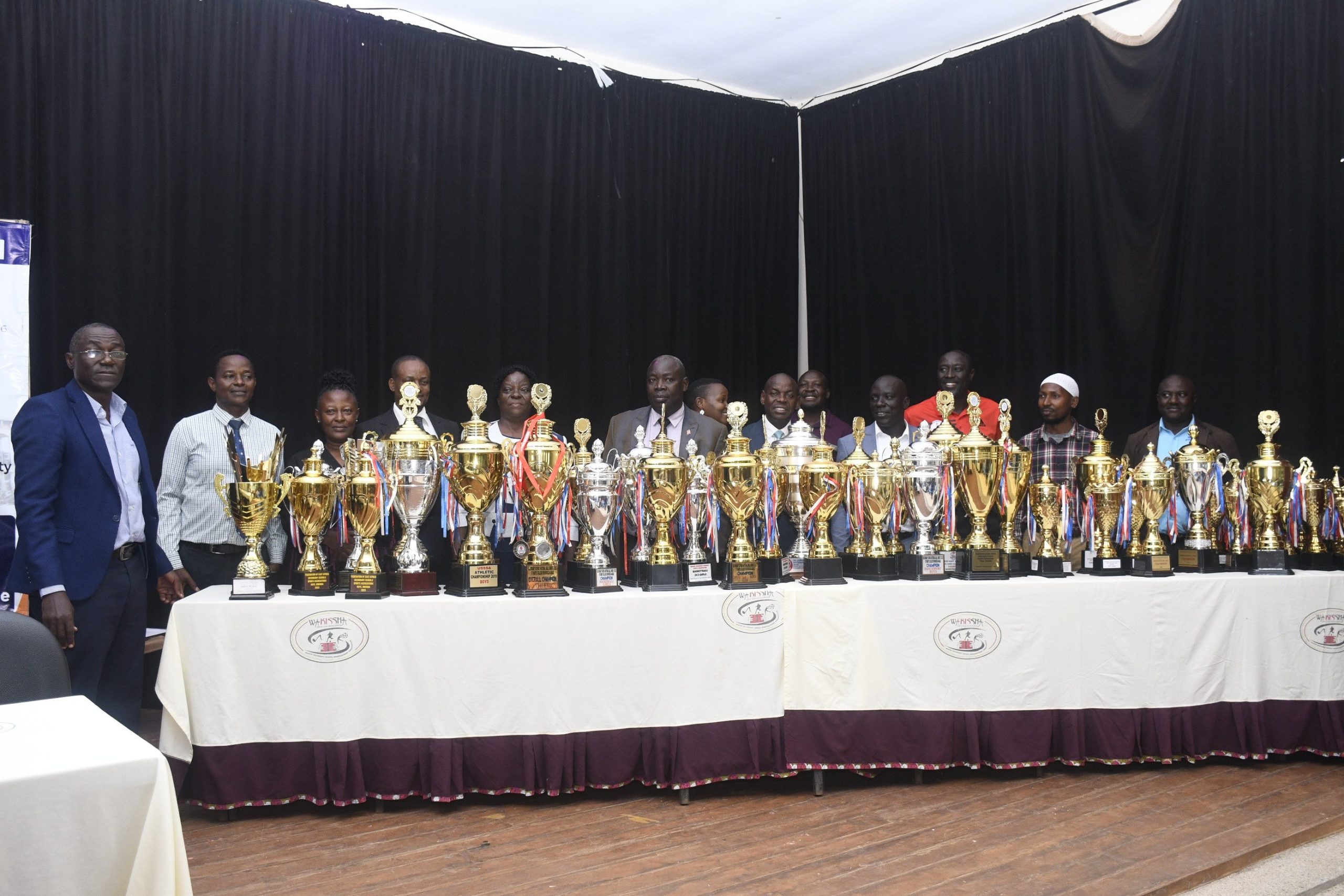 Other recognized Schools were FEASSSA girls handball Champions Kawanda SS, Bethel High School.
Elite High School Entebbe Trinity College – Nabbingo, St. Julian, Kazo among others were also awarded.
In attendance was WAKISSHA executive and the District Education Officer Fredrick Kiyingi Kinobe.
About Author