Kampala Nile Resort to host Pearl of Africa Uganda rally headquarters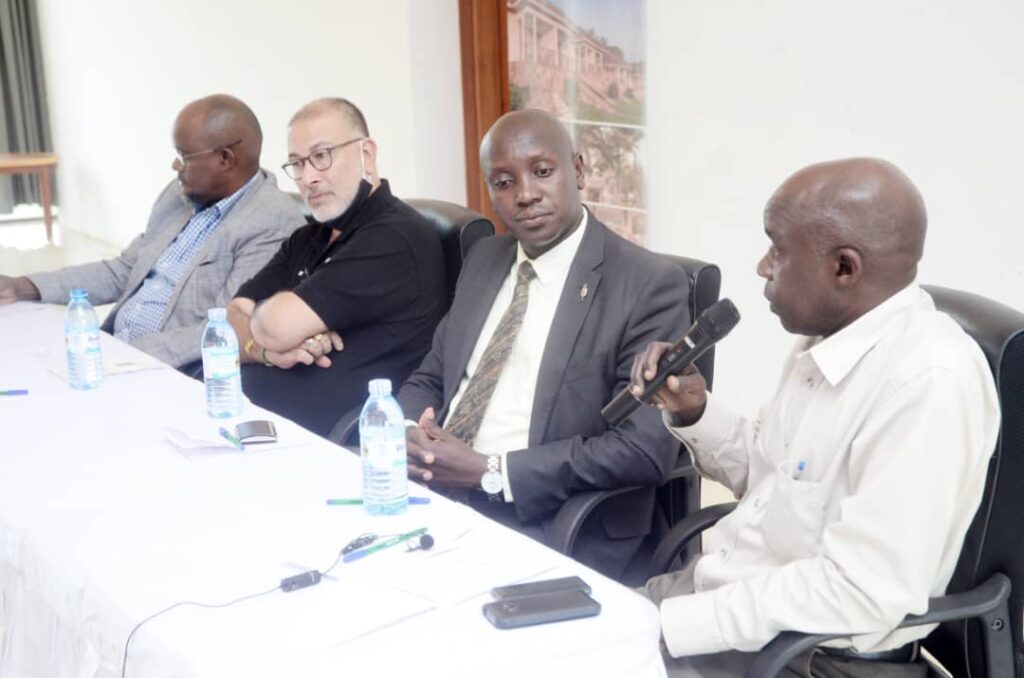 Extreme right, Clerk of course ,David Mayanja flanked by Kampala Nile Resorr hotel general manager Titus Olweny(2rd Right),Fmu president, and Ken kitariko (L).
It's confirmed Kampala Nile Resort is the official headquarters hotel for the 2022 Shell V-Power Pearl of Africa Rally due 6-8th May, 2022.
For the entire period of the rally, the hotel will accommodate the event secretariat as well as media Centre. The hotel will also be the venue for the rally flag-off and prize giving ceremonies.
The prestigious hotel offers world-class hospitality to international, national, local travelers and guests alike.
By road, Kampala Nile Resort is conveniently located 14 kilometres from the city Center (along Jinja highway), and 55 kilometers from Entebbe International Airport.
Titus Olweny, General Manager at Kampala Nile Resort while announcing the sponsorship said that hosting the motorsport fraternity was an important part of their business growth.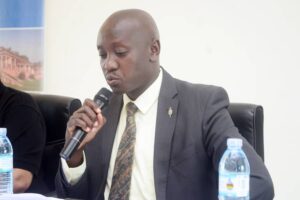 General manager Kampala Nile Resort addresses media
"We are glad to be part of this sporting event. It will give us much pleasure to host Uganda and Africa's best rally crews. This engagement is special," he said.
In a bonus for rally fans, Kampala Nile Resort will also offer accommodation discounts during the rally.
David Mayanja, the Shell V-Power Pearl of Africa Uganda Rally Clerk of Course, said the event would not be possible without the support of sponsors.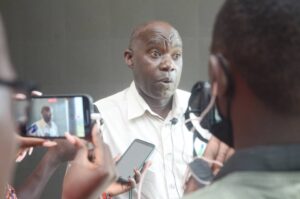 Clerk of Course ,David Mayanja talks to media
"Bringing Kampala Nile Resort on board has been seamless and has indeed already proven to be an effective choice," Mayanja said.
"We are looking forward to a bigger Pearl rally. It is important for us all to support those that have come in to make our rally happen."
This year's rally will be based in Mukono and Lugazi; which are in the central region of Uganda.
Shell V-Power Pearl of Africa Uganda Rally will count towards the FIA African Rally Championship and also the National Rally Championship.
About Author