Its Pay Back Time, UBF's Muhangi Extends Campaigning Materials To Sports Journalists Turned Politicians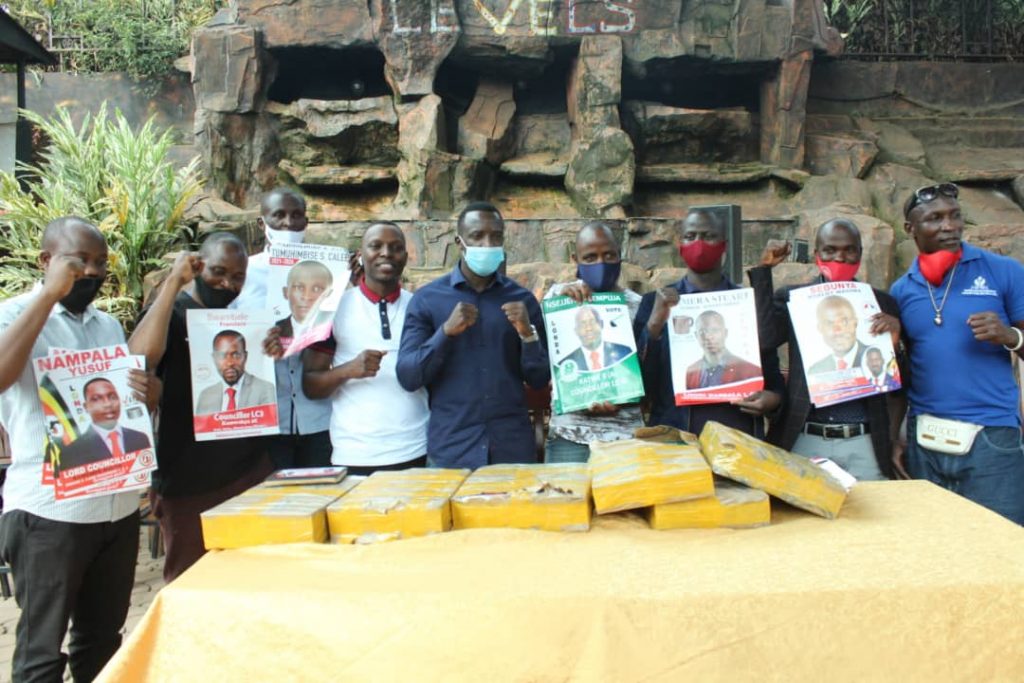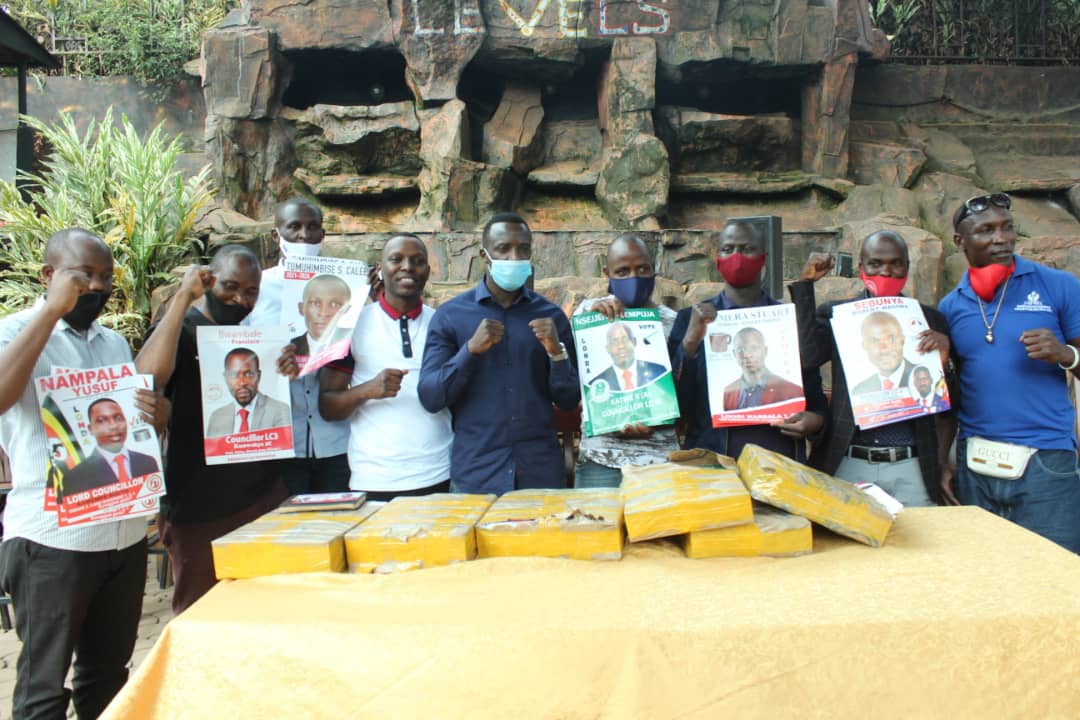 Remembering and appreciating someone's effort towards your development is a good feeling.
Uganda Boxing federation president Moses Muhangi in that gesture, extended campaigning materials to sports journalists who are seeking for public offices in different geographical areas.
Yesterday at Levels Lounge, Kamwokya, Moses Muhangi officially fulfilled his promise made to five journalists and he handed over 1000 posters to each of them and also in attendance was the UBF President's office general duties, Zebra 'Mando' Ssenyange who coordinated the contestants and federation to see that to promise is fulfilled in time.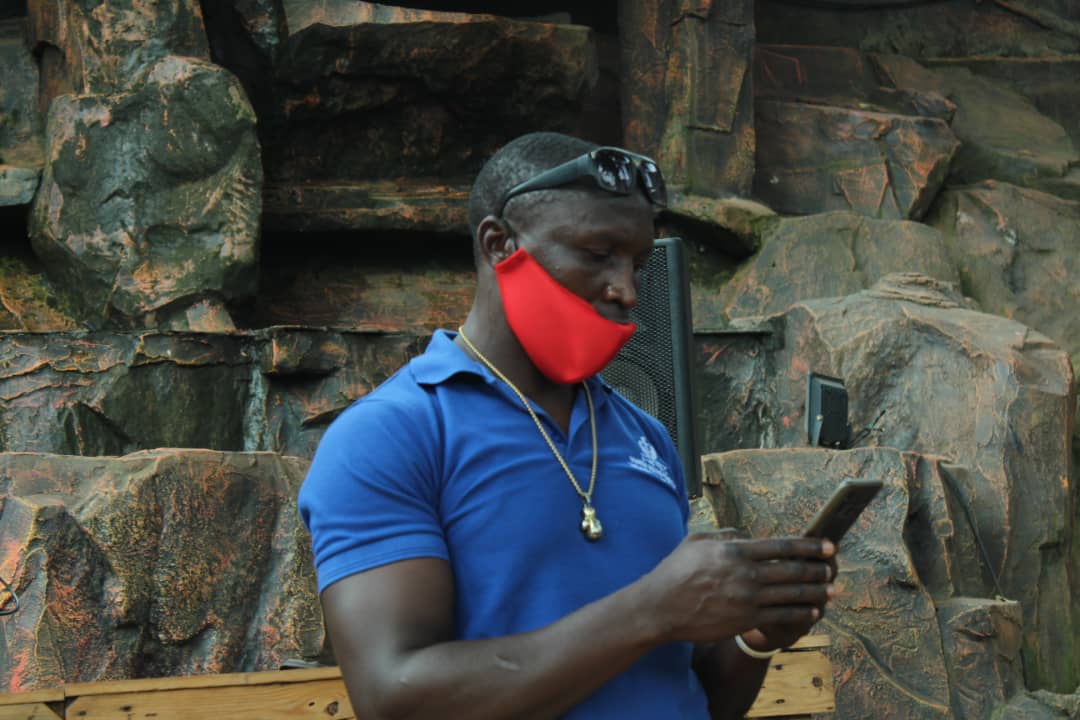 The five Journalists are Robert Wasswa Sebunya (Radio Sapientia), Yusuf Nampala (Radio Simba), Stuart Kimera (Super FM), Francisco Bwambale (BBS TV) and Nsejjere Ssempijja (CBS FM).
Muhangi who also doubles as the action chairman of Union of Uganda Sports Federations and Associations revealed why his federation decided to give a hand to these journalists.
As the Uganda Boxing Federation, we have come out to support our brothers who have been key in the development of the sports sector but now are running for various political offices."
We have offered each with 1000 posters to help them during their campaigns." Its not a big offer but I believe its worthy."
We wish them well and we will be delighted to see them win." Noted Muhangi
"We decided to give them a had for ;
1. They have supported and promoted sport, more so boxing and I feel its time to pay back
2. The more we have sports like minds in positions of authority the more we can advocate for sports
3. Also to wish them well in their endeavours to better their lives." Muhangi emphasized his points.
Muhangi also asked other federations, Associations, National Council of Sports and all sports individuals to come out and support these people because they served the industry diligently.
"I take this opportunity to call upon other Federations, the Uganda Olympic Committee, National Council of Sports and all leaders to also come out and give support to various sports journalists aiming for political offices in next year's elections." They are our own and we hope they will champion for the courses of sports in case they win their elections.
The five journalists extended their vote of thanks to UBF President, because it's a big boost in their scientific campaigns.
"I thank the UBF President for the support which I strongly believe that it will help us win the elections next year."
We all know that this time things are different since its a scientific campaign but these posters are to help us."  Robert Wasswa who is vying for Councillor  LCIV Mutundwe, Kanaala Cell, Makindye Ssabagabo Municipality said.
Journalists and their contesting areas:
Robert Wasswa Sebunya will be contesting for Councillor LC4 Mutundwe, Kanaala Cell Makindye Ssabagabo Municipality.
Yusuf Nampala for Lord Councillor Kawempe South
Francisco Bwambale for Councillor LC 3 Kamwokya 2C
Stuart Kimera for LC.5 Rubaga-Ndeeba Parish
Nsejjere Ssempijja for LC.3 Katwe II (A).
About Author