"I Will Make it to the CAVB Board", Namanda..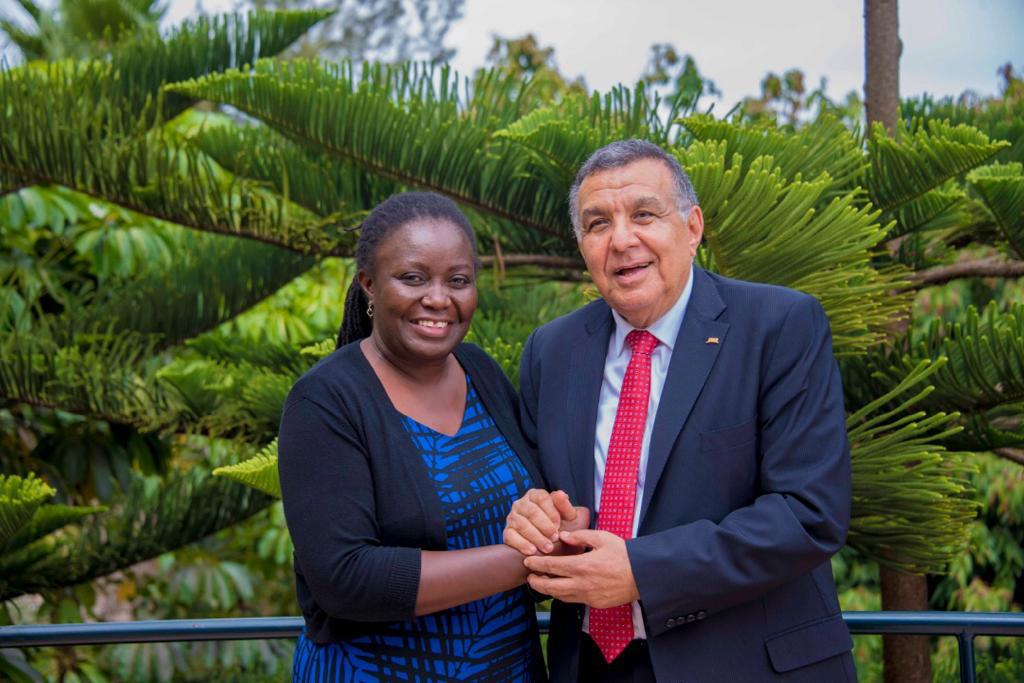 Uganda volleyball federation president Hadijja Namanda is confident she will win the post of Genda Minority in the coming Africa Volleyball confederation body slated for this Sunday.
She faces off two others including Mpho Palime of Lesotho and Agnes Nakaongo of Zambia contesting for the same post in a highly anticipated race.
"I believe I will make it to the CAVB board.
Technically I am an international volleyball referee, the first female in sub-Saharan Africa, an FIVB level 2 coach, one of the few in Africa. As a president of a national federation and being the second female president in Africa, my agenda is to see to that more female get invoke from my country then across Africa. To serve in all capacities on volleyball federations and at club level. To also share our plight as African nations to have more support from the CAVB and FIVB." Namanda.
On 6th October 2020, African Volleyball Confederation "CAVB" decided in its meeting through Zoom presided by Dr Amr Elwani on Tuesday, to organize the 2020 Electoral Congress through Video conference on October 24 and 25, 2020 for the first time in the history of the continental confederation due to the extended threat of Coronavirus pandemic.
The elections will be held for the following positions:
• President
• Six (6) Vice-Presidents
• Two positions for gender minority
• Zones Presidents
• Candidatures for FIVB Board Members (mandate 2020-2024 )
• Proposal for CAVB Commissions Candidatures
According to CAVB constitution, each national federation, if interested, is entitled to present only one candidate to the CAVB electoral positions (President, Vice President, Gender Minority, zone president) and (FIVB board members) for 2020 – 2024 mandate. Each NF is also allowed to Present only one candidate for any CAVB Commission.
Through an elective Uganda Volleyball Federation assembly, Namanda became president on 9th January 2017.
With 57 votes, she defeated former UVF treasurer and technical director Joseph Odong Eddie Okila who scored 40 and 21 votes respectively to become the first ever female president in the 37 years history of the federation.
Currently an employee of the electoral commission and president for Tena Tennis Academy, the multi-sports administrator's profile is rich enough to shine in the continental body's elections.
About Author