FWSL: Lady Doves Into Semis Despite Draw With Wasteful She Corporates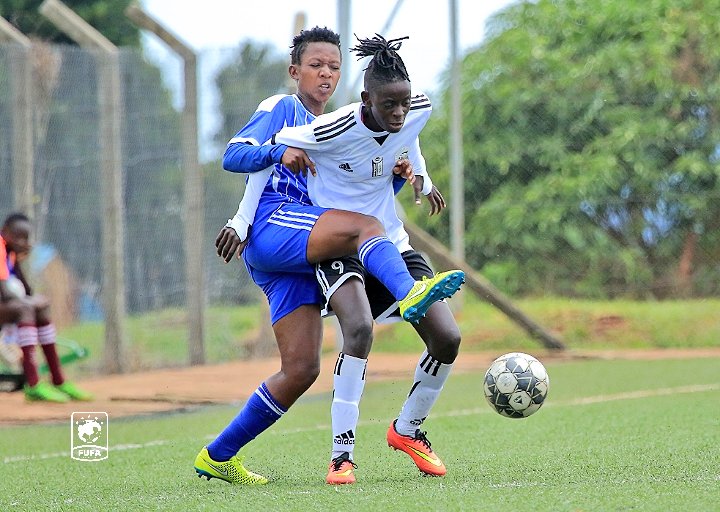 The high-flying Lady Doves are the first team in Group B to make it to the semifinals, after playing their final game of the group stages.
Lady Doves came in the game looking for a point to progress to the semifinals, a feat they managed to accomplish.
She Corporates looked good and eager to win the game, creating splendid chances, with all, to their dismay, being wasted.
Both Bridget Nabisaalu and Susan Atim had 'rocket' shots on target for She Corporates, but Lady Doves' goal custodian, Daisy Nakaziro, was spot on to deny them.
Thungu Janet Elah had two clear-cut chances to give her side (She Corporates) a comfortable win, but both chances were 'childishly' wasted.
In the second half, She Corporates Head Coach, Zzinda Ali, introduced Ronah Nantege and Winnie Nabbaale to replace Thungu Janet and Atim Suzan respectively in a bid to look for goals.
The 'sharks' (She Corporates) continued creating chances to break the deadlock, but Lady Doves were resolute in defence till the last minute of the game.
The Masindi-based club (Lady) are now into the same, and will wait to see the result in tomorrow's game between Olila High School and UCU Lady Cardinals to be certain of their position in the group.
If UCU Lady Cardinals win tomorrow's game against Olila High school, UCU will top the group with nine (9) points, and will thus face Uganda Martyrs LWFC, and Lady Doves will face Kawempe Muslim Ladies FC.
The action in Group B climaxes tomorrow with two games, as the experienced UCU Lady Cardinals entertain Olila High School, and Isra Soccer Academy will play She Corporates.
About Author