Fresh Dairy Games: St. Noa Girls-Zana, Kawempe flood group stage final day with goals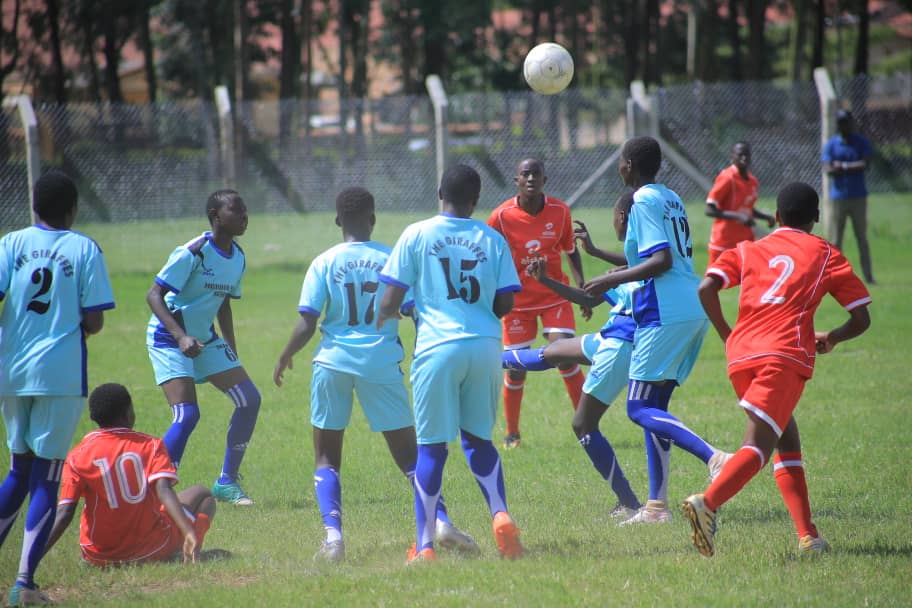 National and FEASSSA reigning champions St. Noa and Kawempe Muslim Secondary Schools have flooded the final group stage day with goals at the ongoing Fresh Dairy Secondary Schools Games, in girls football championship.
The defending champions scored 19 goals in two games to acquire a solid leadership of Group A with 13 points in five games.
St. Noa white washed Kiyingi Memorial School 15-0 on a cold Thursday morning.
Rebecca Martha Nyakake was five times on target. Speed merchant Miriam Ayo aka "Bajaji" and Imelda Kasemire registered hat-tricks, a brace by Jovana Sunday and a goal from Nancy Mandera sealed St. Noa's statement victory.
In their last group stage game, St. Noa was clinical to leapfrog the then table leaders Boni Consili in a styled 4-0 win over the later.
A goal from Sylvia Kabene, Sarah Bibirye, Esther Babirye and Winniefred Kwatulira each sealed a 4-0 final victory for the Zana based side to book date with Nyabubare in the round of 16.
Leading group H with maximum points (15), scoring 25 in five (3 less than the most scoring St. Noa), Kawempe Muslim Secondary School thumped Moroto High School 12-0 in their final group games.
Hadijjah Nandago scored five (5) times, Shadia Nabirye, Shakira Nyinagahirwa and Agnes Nabukenya all with a brace and a goal from Krusoom Namutebi as Kawempe Muslim completed group stage with a massacre over Moroto High School.
They will face off with group G second placed Shuuku Vocational School in the round of 16 tie tomorrow.
New into the games and the knockout stage, Mukono Parents is the tournament's surprise package.
They led group D with a 100% winning record, accumulating 15 points in five games ahead of 2018 champions Gadafi Integrated Academy on twelve
Mukono Parents have scored a total of 22 group stage goals and conceded only two to register a 19 record difference.
They will face off with St. Malico in the round of 16 while their group D runners up Gadafi Integrated Academy lock horns with Gulu's Sacred Hearts SS.
In the other round of 16 ties, Olila will face Sheema High School, Amus College meet Ryakasinga CHE while Wakiso's Rines High School are to battle Bugisu.
Full round of 16 fixture
Noa Girls Vs Nyabubare
Lammenia Vs Boni Consili
Sacred Hearts Vs Gaddafi Intergrated Academy
Mukono Parents Vs St. Malico
Rines High Vs Bugisu
Amus College Vs Ryakasinga CHE
Olila High Vs Sheema
Kawempe Muslim Vs Shuuku