Fortebet Real Stars Sports Awards: Duncan Mubiru, Jas Mangat and Hassan Alwi battle for April accolade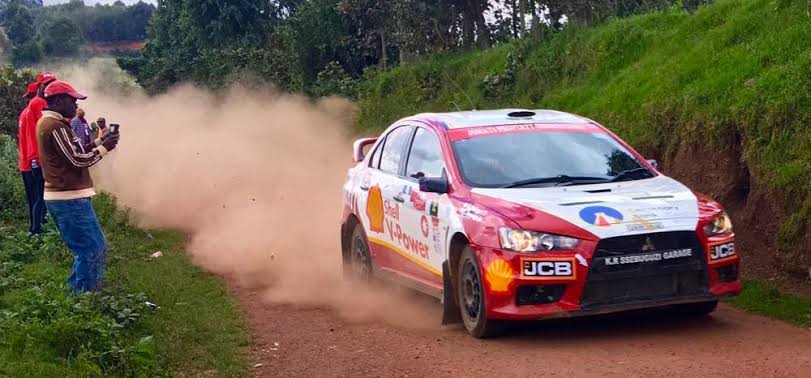 Rally drivers Duncan Mubiru Kikankane, Jas Mangat and Hassan Alwi will face off for April's best drive award as the three are nominated in the famous Fortebet Real Stars monthly sports awards.
Duncan "Kikankane" Mubiru won the third round of the 2020/21 NRC in Ssembabule, after beating the stiff competition of Jas Mangat and Hassan Alwi. MubiruMubiru posted a total loss of 55minutes and 54.17seconds to win the championship.
On a Sunday, 25th April, Jas Mangat recovered from a tough day one of the three-day Equator Rally to finish on the podium (3rd) in Naivasha, Kenya.
With his navigator Joseph Kamya, in Mitsubishi Evo X clocked 3 hours, 3 minutes and 32 seconds to finish behind race winner Carl 'Flash' Tundo and runner up Tejveer Rai.
The Equator Rally in Kenya doubled as the second round of the 2021 Africa Rally Championship.
Mangat went on to finish second at the third round of National Rally Championship (NRC) in Sembabule after posting 24 seconds late to Duncan Mubiru.
Hassan Alwi comes to this list after a sublime to show that saw him finishing third in Ssembabule in NRC.
The Fortebet, Jude Color Solutions and Canan Soda sponsored awards will also have two other sports disciplines including rugby and football. However, the football nominees are to be released later.
Kobs' James Ijongat, Ivan Magomu of Pirates and Heathens' Aziz Khan are the three nominees of the (name of awards).
In April, Kobs fly half Ijongat played two games one against rivals Heathens at Legends. He sunk the Kyadondo based club with 12 points in their 19-11 win.
His performance at Dam waters against Hippos is never challenged. The Kampala Old Boys won 13-03 to maintain the top slot on the table.
Another Fly Half in Ivan Magomu has all reasons to be on the list as his performance from the three games kept Pirates near Kobs in the second position.
The qualified lawyer boosts with the man of the match accolade in their 12-10 win against Buffaloes at Kyadondo rugby club.
Magomu has collected 19 points for the sea robbers for the month of April.
Aziz Khan, Heathens 5th man, his energy and love has pushed Heathens for two wins in three games he has played.
5 points on his name is a no mean feat given his position on the pitch hence completing the three men race.
Kobs top the league log with 33 points, Pirates 30 while Heathens are standing third with 29 points.
About Author