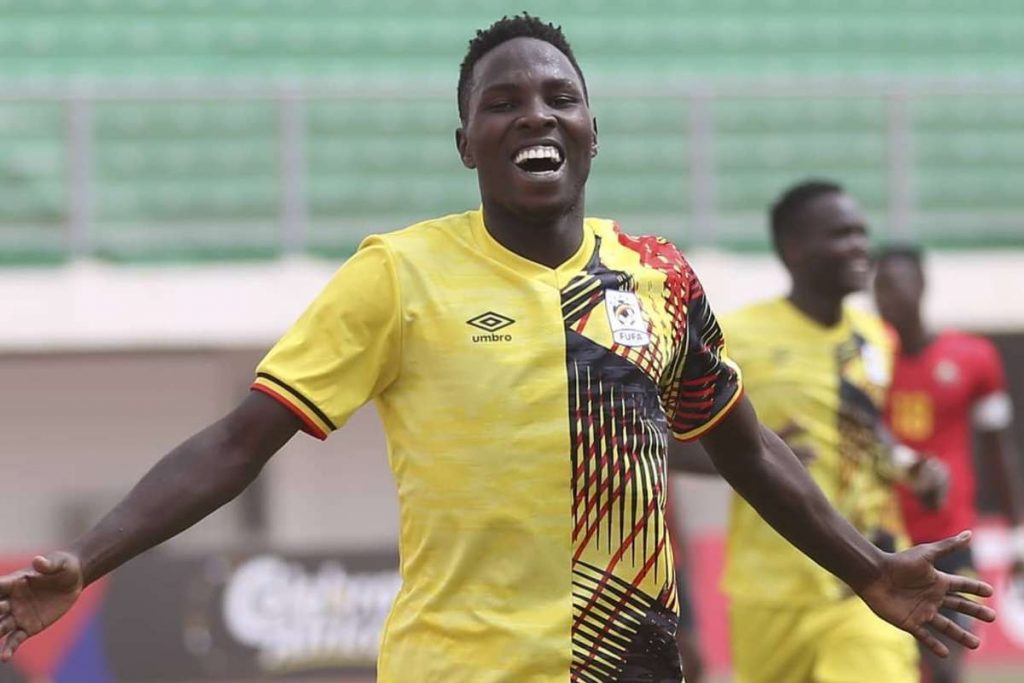 Four categories of football, golf, rugby and netball are to shall have a podium status as Fortebet Real Star monthly sports awards for March take stage on Tuesday, 6th April 2021 at Route256 restaurant in Lugogo.
Uganda Hippos and AFCON U-20 top scorer Derrick Kakooza, URA FC forward Steven Mukwala and Sadat Anaku lock horns for football accolade.
Striker Derrick Kakooza was the top scorer in the just concluded 2020 AFCON U20 finals held Mauritiana. In March, he managed grabbed a hat-trick against African giants Tunisia in the AFCON U20 semi-finals tie against Tunisia when Hippos defeated them 4-1 to reach the final. In that same game he was named the MVP.
Despite the fact that Hippos lost the final 2-0 to Ghana in the same month, Kakooza's performance in the final was a top notch.
URA's forward Steven Mukwala is the current Uganda Premier league top scorer with 9 goals. In March, the Ex-Vipers SC boy scored five goals in five games to enable his club URA to occupy the table summit with 36 points by the end of first round. They have won all their last consecutive seven games.
Mukwala was on target when URA defeated UPDF 1-0 away to Bombo. He also scored as URA won against Kyetume (2-0), former bosses Vipers 2-1 at Bombo, a brace against Onduparaka at Green Light Stadium in Arua as his side outclassed the host in a 3-0 win.
KCCA's Sadat Anaku score six goals in five games to help his gather gather 10 points out of the required 15 to sit fourth on the table standings with 27 points.
He scored a hat-trick in KCCA FC 4-0 win against Busoga United 4-0 in the league. He was also on the score sheet with a brace as KCCA FC thrashed UPDF 6-1 in the league and scored in
1-1 draw with Police at Lugogo.
In the golf category, Irene Nakalembe takes on Joseph Cwinya-ai and Marha Babirye.
Irene Nakalembe shot a closing round three-under-par 68 to grab her 7th consecutive Entebbe Ladies Open title after returning a total of 147 gross at Entebbe Club on 6th March 2021.
Trailing by seven strokes after the opening round on Friday, the handicap-4 player had to dig deeper to edge her nearest rival and the biggest threat to this year's championship Martha Babirye, by two strokes.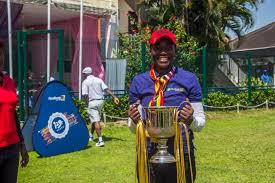 Nakalembe scored 7 birdies on the last day for a total of seven birdies on the day and eight over the two days to win the main trophy for keeps.
Joseph Cwinya-ai returned 140 gross over 36 holes to win the first edition of the Equity Rwenzori Open at Tooro Club on 18th March. Cwinya-ai edged Denis Asaba by a stroke to win his first championship in over a year. Entebbe Club's Chris Baguma finished third.
Martha Babirye was runners up in the Entebbe ladies open with 149 gross, two strokes away from winner Nakalembe. She had led by seven strokes in the first round but succumbed to pressure to lose out on the championship.
In the rugby category, winger Justine Kimono (KOBs) battles for glory with team mate Pius Ogena and Hippos' Maxwell Ebonga.
Winger Justine Kimono registered six trys for Kobs in four games to guide them to the league table summit with 20 points.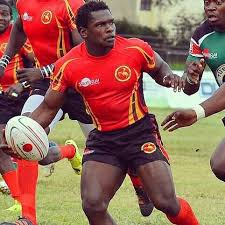 Team mate who is the 8th man Pius Ogena also fetched Six trys for Kobs in three games and his efforts count on the current club's ranks.
Fullbacks Maxwell Ebonga was an exceptional player with 5 trys and six conversion for Hippos in three games to sit fourth with 11 points in 3 games in the Uganda Rugby Premier league.
The last category is Netball whose nominees shall be released soon.
Uganda's leading betting company Fortebet is the leading sponsor of the Real Star monthly sports awards.
Jude Color Solutions and the newly acquired Canan Soda are the other important partners.
About Author