Mutyaba furiously urges FUFA and Magogo to stop eating players' money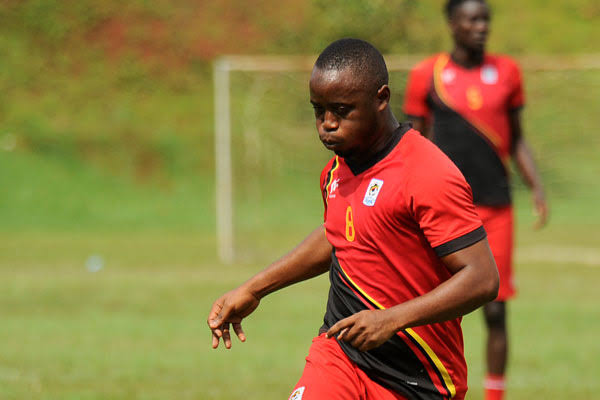 Former Uganda Cranes player Mike 'Sulaiman' Mutyaba has come out and appeal to the Federation of Uganda Football Associations (FUFA) and it's president Moses Magogo to stop eating players' money.
Through a Facebook post, Mutyaba indicated that all Uganda Cranes players are entitled of  receiving monthly salaries from the government but FUFA and Magogo instead use this money for their personal gains instead of extending it to players.
He then requested FUFA and Magogo to give this money to the players because they need it for their welfare.
"If I dont have the right to talk about Ugandan football then who has it???" Mutyaba started.
"I agree to be hated but let me be the player's voice. FUFA and Eng. Moses Magogo stop eating players money enough is enough."
"Today am here to talk about the monthly salaries paid by the government to Uganda Cranes players."
"50m is released every month by the government through the national council of sports signed by FUFA CEO Edgar Watson to be paid to players but to my disappointment its now coming to three years when none of them has ever received a single coin."
"That brings us to a conclusion that its eaten by Eng. Moses Magogo."
"Besides the 10billions Fufa receives for Uganda Cranes, I believe they would have considered Players welfare as a key area if we wanted to promote the beautiful game."
"Lets also reflect on the allocation of covid19 funds from FIFA, so the entire point is Eng Moses Magogo is the greatest among FUFA presidents but has failed to account for the monies and being sympathy towards players."
""My last humble appeal is one, please let footballers have freedom of speech not only from FUFA but also from clubs. Free and free footballers," he concluded.
Several Ugandan players fear to come out against the federation because they are scared of being eliminated from the national team set-up.
About Author