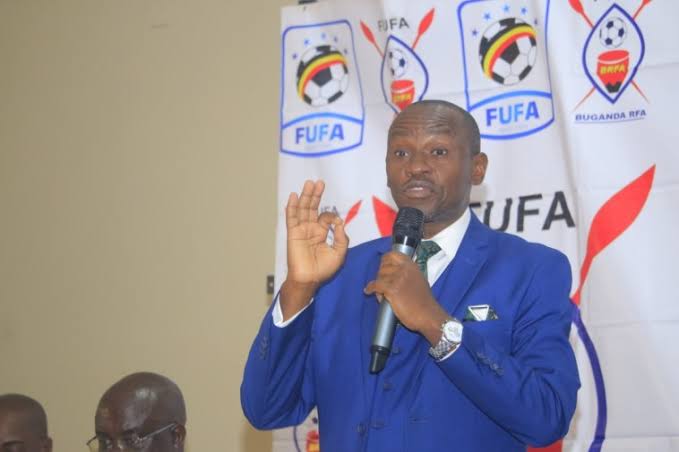 After being booted out of Buganda cabinet as minister for youth, sports, leisure and recreation, Henry Ssekabembe Kiberu has penned down an emotional tribute to the entire FUFA administration for the support and corporation during entire time in office.
"The FUFA President
The FUFA CEO
The entire great team at FUFA House"
"Ten years ego, with high intent, purpose, ambition and passion, I took a seat on the Kingdom of Buganda service train. On 1st August 2023, at 1:00 p.m., cheerfully  and with gratitude, I got off the train."
"I have worked with you and we bonded so well throughout all this time.   We had a "one team one fight" slogan in an effort  to develop the game of football. The results of this mutual cooperation are self evident.  Like all visionary establishments, we have bettered the game in its three core aspects: Product, People (fan base) and Profit.  For the first time in the Kingdom of Buganda history, we have seen an admirable shift from zero shillings to billions via sports pouring into the Kingdom treasury!! FUFA has been part of this achievement."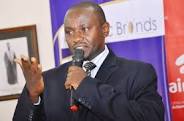 "Much we have done, more we were yet to do but we must accept that my ticket on the service train never possessed unlimited mileage. It's time to off board. However as I get off, by your efforts I am leaving behind a formidable team, certain beyond doubt that the trash can covers will never close on all our good ideas and unyielding efforts."
"Please accept my appreciation and gratitude to the President, Vice Presidents, members of the executive, staff at the FUFA house and the entire football fraternity in the country.  I am deeply indebted to you colleagues and the credit is yours that the game is better off than we found it.  I dedicate all my achievements to you in this regard."
"My turn at bat is done, it's time to offer my seat to my successor.  Please offer the same support to him in affirmation of my commitment that as a Kingdom, we compliment but don't compete with the Federation.  It's my plea that you maintain the relationship with the new  leadership."
"Great team,  as I close my ten years Kingdom service and bid you farewell, find comfort in the words of Winston Churchill;"
"Now this is not the end. It is not even the beginning of the end. But it is, perhaps, the end of the beginning." 
"We shall meet again on the new train, which I will board by God's providence. Thank you."
Henry Ssekabembe Kiberu who came to office in 2013 was replaced by Robert Sserwanga.
His (Ssekabembe) contribution towards the development of Masaza Cup and the entire sports sector in the Kingdom and country at large shall live to be remembered.
About Author